In early October, one of the most anticipated books of 2019 will be released – Cilka's Journey.
To understand just how big this book is going to be, you need to go back to early 2018, when a book called The Tattooist of Auschwitz was released and blossomed into a worldwide publishing phenomenon that most authors could only dream about. That book captivated readers across 52 countries with its portrayal of the enduring love between the Auschwitz tätowierer Lale Sokolov and his fellow prisoner Gita Furman, and remains a New York Times bestseller to this day.
Now, with Cilka's Journey, New Zealand-born author Heather Morris is returning to that breathtaking story – this time with quite a different character.
Eagle-eyed readers of Tattooist might remember Cilka, the beautiful nineteen-year-old girl who befriended Gita in Auschwitz. Cilka's bravery in facing up to the camp commandant Schwartzhuber allowed Gita and Lale to stay together and eventually leave Auschwitz alive, but she has an incredible story all of her own.
Cilka's Journey tells that story, following Cecelia 'Cilka' Klein as she was freed from the horror of being the sex slave of the commandant of Auschwitz-Birkenau only to be sent to Vorkuta Gulag in Siberia as punishment for fraternising with the Nazis.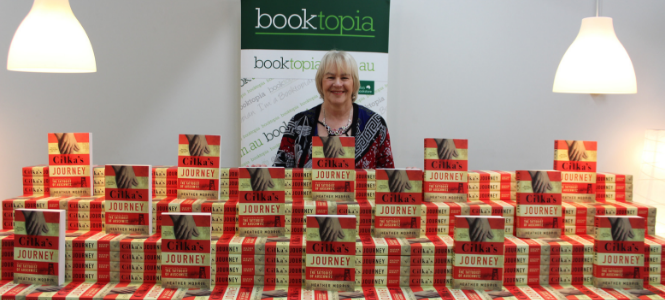 Heather's interest in Cilka was sparked when Lale mentioned her in the course of their conversations for The Tattooist of Auschwitz, recalling that he described Cilka as "the bravest person I ever met … not the bravest girl, the bravest person."
Over the course of her imprisonment, Cilka was forced to make a number of difficult and heartbreaking choices, choices which continued to haunt her throughout her life.
"She was faced like Lale and like so many others with what I describe as choiceless choices," says Heather. "Live. Die. It was as simple as that. She chose to live."
Ultimately, Cilka's Journey is the story of how she survived the horrors of Auschwitz-Birkenau and Vorkuta. It's an astonishing book, based on as many fragments of Cilka's life as Heather could dig up, and is written with breathtaking compassion. It can also be read independently of The Tattooist of Auschwitz, being very much its own story, but fans of the first book will surely love this one just as much.
Heather Morris came to Booktopia to sign some copies of Cilka's Journey and to sit down for a chat with Ben Hunter and myself about the book, Cilka Klein's remarkable life, and whether or not there's another sequel in the works …
Have a listen below and grab a signed copy!
---
*while stocks last.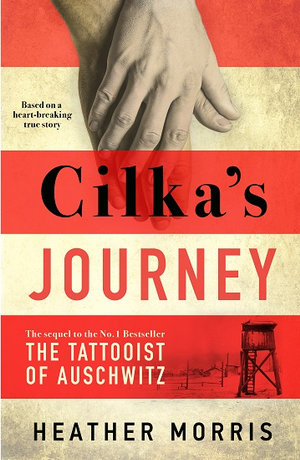 Cilka's Journey
In 1942 Cilka is just sixteen years old when she is taken to Auschwitz-Birkenau Concentration Camp. The Commandant at Birkenau, Schwarzhuber, notices her long beautiful hair, and forces her separation from the other women prisoners. Cilka learns quickly that power, even unwillingly given, equals survival.
After liberation, Cilka is charged as a collaborator for sleeping with the enemy and sent to a desolate, brutal prison camp in Siberia known as Vorkuta, inside the Arctic Circle...
About the Contributor
Olivia Fricot is the Editor of the Booktopian Blog. After finishing a soul-crushing law degree, she decided that life was much better with one's nose in a book and quickly defected to the world of Austen and Woolf. You can usually find her reading (obviously), baking, writing questionable tweets, and completing a Master's degree in English literature. Just don't ask about her thesis. Olivia is on Twitter and Instagram @livfricot - follow at your own risk.
Follow Olivia: Twitter