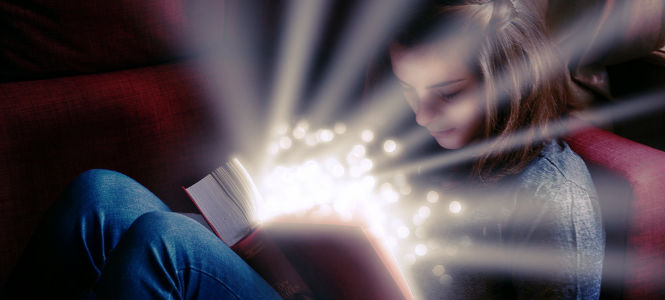 It's Kids Month here at Booktopia and I couldn't be more excited! This year we have have soooooooo many super-huge-mega-popular-crazy-amazing books for kids coming out just in time for Christmas!
There will be new books from some of the biggest names in children's books like J.K. Rowling, Aaron Blabey, Anh Do, Philip Pullman and Emily Rodda … to name just a few!
Check out the list below for some of the most exciting books for kids coming out in October and November – picture books, junior fiction and young adult!
---
Picture Books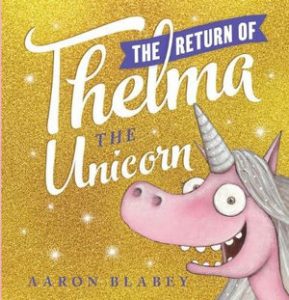 The Return of Thelma the Unicorn by Aaron Blabey
Thelma the Unicorn didnt like being famous, so she fled the spotlight and disappeared … But the world was heartbroken! We miss our UNICORN! Thelma, its time to get your sparkle back on …
The sequel to the million-selling Thelma the Unicorn from the New York Times bestselling author, Aaron Blabey.
Pre-order here.
---
The Dinky Donkey by Craig Smith and Katz Crowley (illustrator)
Wonky Donkey has a daughter with the same rambunctious spirit as her dad. Kids, parents and their loved ones will enjoy the hilarity and cumulative read-aloud fun.
This adorable pint-sized donkey has beautiful long eyelashes, loves to listen to rowdy music, has a very cool spiky haircut … and sometimes smells a bit bad (like her Dad!). She's a blinky, punky, stinky … you know how it goes … dinky donkey!
Pre-order here.
---
The Fate of Fausto: A Painted Fable by Oliver Jeffers
A quirky, cautionary tale from beloved New York Times bestselling picture book creator Oliver Jeffers!
Fausto was a greedy man who believed everything belonged to him, so he went on a walk to survey what was his. First he claimed the flower. Then the sheep, and the tree, until he had claimed everything his eyes could see. Then he came upon the sea …
Pre-order here.
---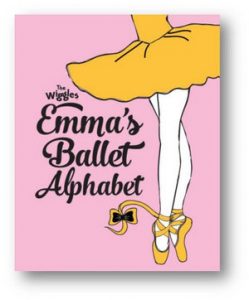 The Wiggles: Emma's Ballet Alphabet by Emma Wiggle
Dance through the alphabet with Emma and discover the language of ballet in this magnificent picture book.
Emma Wiggle is best known and loved for her dancing. This premium picture book takes children on a wonderful adventure of learning the alphabet, with lavish illustrations and photographs of ballet and movement. A if for arabesque, F is for fouette, P is for pirouette.
Pre-order here.
---
See more picture books for kids
---
Junior Fiction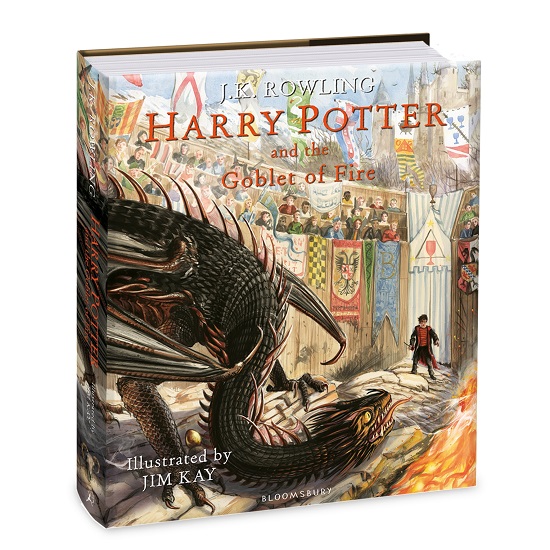 Harry Potter and the Goblet of Fire Illustrated Edition by J.K. Rowling and Jim Kay (illustrator)
This stunning new fully illustrated edition of Harry Potter and the Goblet of Fire brings more breathtaking scenes and unforgettable characters to life – including Cedric Diggory, Fleur Delacour and Mad-Eye Moody. With paint, pencil and pixels, Kay conjures the wizarding world as we have never seen it before.
Fizzing with magic and brimming with humour, this full-colour edition will captivate fans and new readers alike as Harry, now in his fourth year at Hogwarts School of Witchcraft and Wizardry, finds himself competing in the legendary Triwizard Tournament and facing death-defying tasks, dragons and Dark wizards …
Pre-order here.
---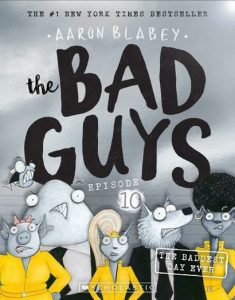 The Bad Guys Episode 10: The Baddest Day Ever by Aaron Blabey
All hail Crown Prince Marmalade! SURRENDER to his evil magnificence! KNEEL before his butt-handed glory! Or … like … DONT!
The BAD GUYS and even BADDER GIRLS might have been knocked down, but does that mean theyll stay down? NO WAY, CHICOS!
Whip out your war cry and pull on your party pants. Its the ULTIMATE BATTLE between BAD and BAAAAAAD! Its season finale time, playas!
Pre-order here.
---
Rise of the Mythix: Golden Unicorn by Anh Do
The tyrant known as the Soul Collector desires to own everything that is beautiful, unusual, or unique.
Kelly Swift is trying hard to be an average teenager, to keep her head down and her hoodie up. But every day her powers are growing: she can run faster than the wind, she can hear people's thoughts, she is not normal.
When her mother is taken by the Soul Collector, Kelly can't linger in the shadows any longer. But who is she really? Can she be the one in the prophecy? Is she…The Golden Unicorn?
Pre-order here.
---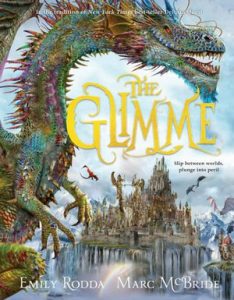 The Glimme by Emily Rodda and Marc McBride (illustrator)
Finn's life in the village of Wichant is hard. Only his drawings of the wild coastline, with its dragon-shaped clouds and headlands that look like giants, make him happy.
Then the strange housekeeper from a mysterious clifftop mansion sees his talent and buys him for a handful of gold and then reveals to him seven extraordinary paintings. Finn thinks the paintings must be pure fantasy-such amazing scenes and creatures can't be real!
He's wrong. Soon he is going to slip through the veil between worlds and plunge into the wonders and perils of The Glimme.
Pre-order here.
---
See more fiction books for kids
---
Young Adult Fiction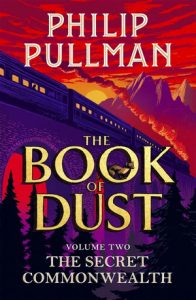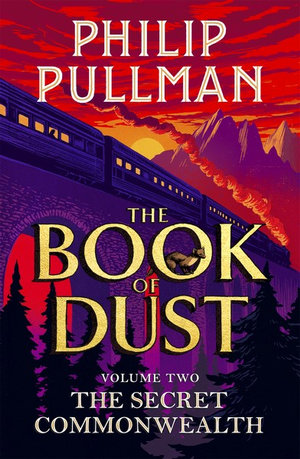 The Secret Commonwealth: The Book of Dust Volume Two by Philip Pullman
It is twenty years since the events of La Belle Sauvage: The Book of Dust Volume One unfolded and saw the baby Lyra Belacqua begin her life-changing journey.
It is seven years since readers left Lyra and the love of her young life, Will Parry, on a park bench in Oxford's Botanic Gardens at the end of the ground-breaking, bestselling His Dark Materials sequence.
Now, in The Secret Commonwealth, we meet Lyra Silvertongue. And she is no longer a child …
Pre-order here.
---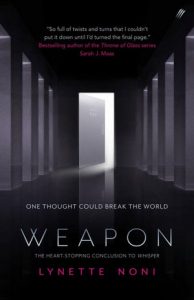 Weapon by Lynette Noni
After escaping Lengard and finding sanctuary with the Remnants, Alyssa Scott is desperate to save those she left behind – and the rest of the world – from the power-hungry scientist, Kendall Vanik. But secrets and lies block her at every turn, and soon Lyss is left questioning everything she has ever believed.
When long-lost memories begin to surface and the mysteries of her past continue to grow, Lyss battles to retain her hard-won control. Allies become enemies and enemies become allies, leaving her certain about only two things- when it comes to Speakers, nothing is ever as it seems… and the only person she can trust is herself.
Pre-order here.
---
The Queen of Nothing (The Folk of the Air: Book 3) by Holly Black
After being pronounced Queen of Faerie and then abruptly exiled by the Wicked King Cardan, Jude finds herself unmoored, the queen of nothing. She spends her time with Vivi and Oak, watching reality television, and doing odd jobs, including squaring up to a cannibalistic faerie.
When her twin sister Taryn shows up asking a favour, Jude jumps at the chance to return to the Faerie world, even if it means facing Cardan, who she loves despite his betrayal. When a dark curse is unveiled, Jude must become the first mortal Queen of Faerie and break the curse, or risk upsetting the balance of the whole Faerie world.
Pre-order here.
---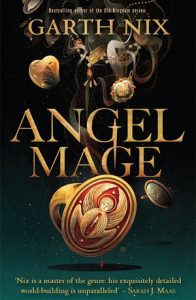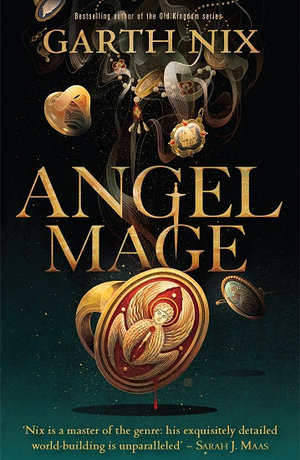 Angel Mage by Garth Nix
From fantasy master Garth Nix comes a new world of angels, heroes, gunpowder and high magic.
The icon-maker and angel-summoner Liliath, long believed dead, has woken from her century-long sleep to pick up the threads of a plan that has already destroyed one kingdom and may yet destroy another. To succeed, Liliath must bring together Agnez the musketeer, Simeon the doctor, Dorotea the mage, and Henri, one of the Cardinal's clerks, and take them into utmost danger …
Set in an alternative seventeenth century where angels can be summoned (and controlled) by those with a talent for magic, Angel Mage is an action-packed story of angels, heroes, gunpowder and high magic.
Pre-order here.
---
---
You'll find more books for kids in our Kids Month showcase!
About the Contributor
Sarah McDuling is Booktopia's Category Manager for Children's and Young Adult Books. She has been in the bookselling game for almost a decade and a dedicated booklover since birth (potentially longer). At her happiest when reading a book, Sarah also enjoys talking/writing/tweeting about books. In her spare time, she often likes to buy a lot of books and take photographs of books. You can follow her on Twitter and Instragram @sarahmcduling
Follow Sarah: Twitter