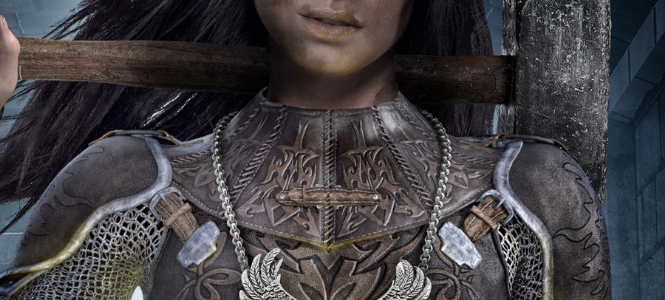 Bronwyn Eley is Booktopia's social media wizard. Before entering the exciting world of books, Bronwyn served in the Royal Australian Air Force, travelled extensively and worked (still does!) as a barista on the weekends. It's books that are her true passion, however, and her debut fantasy novel Relic is coming out in less than two weeks!
Today, she's on the blog to answer a few questions about her new book!
---
Tell us about your book, Relic!
BE: Relic is about a young blacksmith called Kaylan who is chosen to be the new personal servant to Lord Rennard. It's a deadly position that is assigned at random, due to the fact that Rennard possess one of five Relics; a magical stone that is imbued with a dark and deadly magic. The Relic protects Rennard's bloodline but slowly poisons anyone else in its proximity. Once Kaylan begins her new position, she unwittingly becomes aware of – and involved in – a rebellion that aims to destroy all five Relics and their possessors.
Where did you get the first spark of inspiration for Relic?
BE: No idea! I don't remember the light bulb moment unfortunately and the story has changed so much over time that it's hard to track down that original idea. I will say that I gained a lot of inspiration from authors like Maria V. Snyder, Leigh Bardugo and Tolkien.
Kaylan, your protagonist, is such a strong and resilient young woman. How important is it to you to have nuanced and multilayered female characters in the fantasy books that you read?
BE: Young girls and young women read these books and – whether they mean to or not – often form bonds with these characters. They learn from them. I was definitely influenced by the women I read on the page while I was growing up. It is absolutely necessary to represent women as they are – complex, intelligent, strong, loving, capable.
I also write with young men in mind – because YA fantasy appeals to both boys and girls! When a young boy picks up a YA fantasy book, I want him to be exposed to both powerful and strong men and women. I want him to grow up with female idols as well as male ones.
If Relic had a theme song, what would it be?
BE: "The Otherside" by Wolf Colony. Here is the opening verse and chorus:
Consistency is a thing of the past
It's over, it's over
I'm holding on to whatever will last
I'm over, I'm overwhelmed with guilt
I'll fight 'til I am on the otherside, of this realm
Delusions come and go, through my mind
Daydreams like I can't sleep
Everything seems like a distant dream
Am I going crazy? Am I going crazy?
I don't know
You're published by Talem Press, a new publisher of fantasy fiction. What was it like to publish a book with an indie publishing house?
BE: Since I work in the book industry and interact with authors all the time, I understand the traditional publishing route more than your average person. Going with an indie publishing house hasn't been as different as some may assume – they are just as dedicated and hard-working and passionate as ever!
One thing I love about working with Talem Press is that they focus solely on fantasy fiction. The larger publishing houses publish a wide range of genres, which is great, but fantasy has never had a strong focus for them – unless you're George R.R. Martin or Sarah J. Maas! It's fantastic to see a publishing house whose sole purpose is to champion this incredible genre.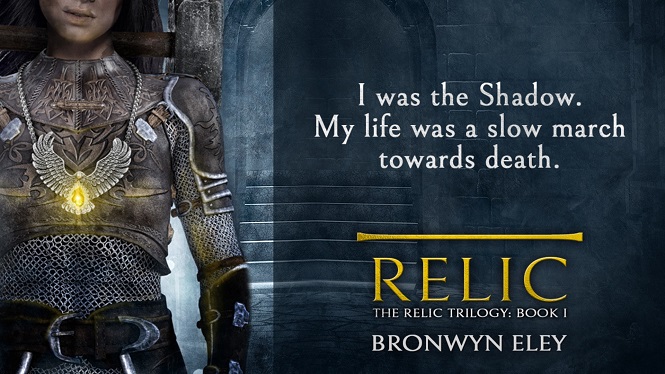 As a debut author, what surprised you the most about the publishing process?
BE: That complete strangers want to read my book! No one knows me, I haven't yet proven myself as an author worthy of a reader's interest or loyalty and yet people are so eager to support my book and give it a go. That's mind-boggling!
Do you have any unusual reading or writing habits?
BE: Reading, not really. Writing… I don't know what counts as unusual! Maybe that's because I don't think there is a 'standard' way of writing for most authors. Every author is different because every person is different, so we all find our own way to getting the words down on paper. Maybe we're all unusual (ha!).
What is the best piece of writing advice you have ever received?
BE: Not so much advice, but more a comment that stuck with me… When I met Neil Gaiman, my friend let drop that I was a writer too. Neil Gaiman is one of my favourite authors, so when he turned to me with interest, I froze. The first thing to come out of my mouth was 'Yeah, but I'm not as good as you!" and Neil responded with "Neither was I when I first started." That comment stuck with me because basically what that tells me is that I have to work – and work hard – at my craft to become great at it. It meant a lot to me because it came from an author I admire so much.
Thanks Bronwyn!
---
Signed copies of Relic are available for pre-order now – get yours today!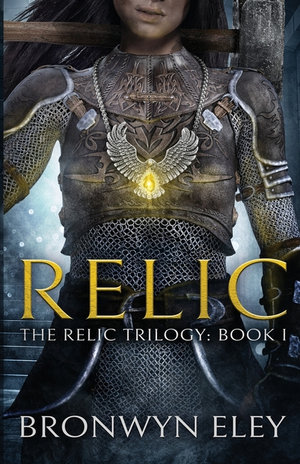 Relic
In the city of Edriast, there is no deadlier duty than to serve as the Shadow.
As the personal servant of the powerful Lord Rennard, the Shadow's life is all but forfeit. Rennard possesses one of five rare and dangerous Relics - a jewel that protects his bloodline, but slowly poisons everyone else in its proximity. When the current Shadow succumbs to its magic, nineteen-year-old blacksmith Kaylan is summoned to take his place.
It's an appointment that will kill her...
About the Contributor