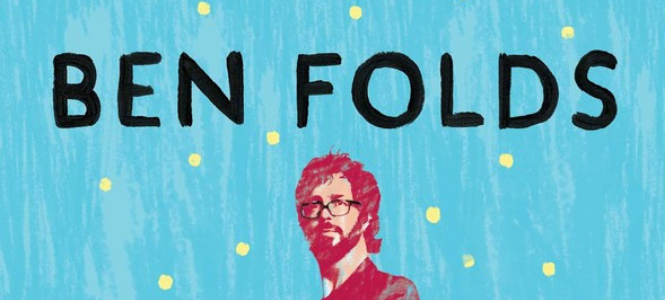 Ben Folds has worn many hats over his lifetime – musician, singer-songwriter, rock band frontman… and now author.
A Dream About Lightning Bugs is his electrifying memoir, which he describes as a collection of lessons he's learnt over the course of his life. In it, Ben reflects with characteristic humour on all of the stupid things he's done, how they could have gone much worse, and how he's undergone what he calls "course correction" in order to get to where he is today.
"Most of the time you're out there kind of sinking or swimming, and that's what humans do," says Ben.
Ultimately, A Dream About Lightning Bugs is a book about surviving the things you bring upon yourself, how you grow from your failures and learn to express yourself. Fans of his music will recognise the wittiness of his songwriting in the storytelling here, as well as the empathy and honesty of it.
"You start to realise the value of being honest in your music, in that you can't always be a good character," says Ben. What's important is that you work towards being better, and that starts with admitting to your own wants and needs.
"We all want to be good guys."
Ben Folds came to Booktopia to sign some copies of A Dream About Lightning Bugs before sitting down for a very special edition of The Booktopia Podcast where he was interviewed by Dr. Tim Byron, a music psychology lecturer at the University of Wollongong, and Dr. Jadey O'Regan, the head of Contemporary Music Practice at the Sydney Conservatorium of Music.
Listen to their chat with Ben below (and don't forget to buy yourself a signed copy of A Dream About Lightning Bugs before we sell out!).
---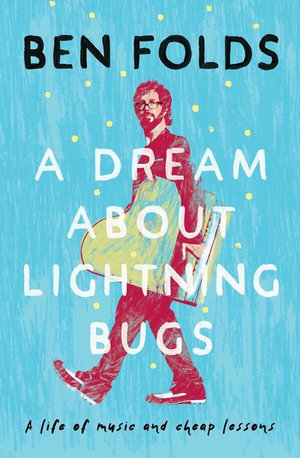 A Dream About Lightning Bugs
From genre-defying icon Ben Folds comes a memoir reflecting on art, life and music that is as nuanced, witty and relatable as his cult classic songs.
Ben Folds is an internationally celebrated musician, singer-songwriter and former frontman of the alternative rock band, Ben Folds Five, beloved for songs such as 'Brick', 'You Don't Know Me', 'Rockin' the Suburbs' and 'The Luckiest'. In A Dream About Lightning Bugs, Folds looks back at his life so far in a charming, funny and wise chronicle of his artistic coming of age...
About the Contributor
Olivia Fricot is the Editor of the Booktopian Blog. After finishing a soul-crushing law degree, she decided that life was much better with one's nose in a book and quickly defected to the world of Austen and Woolf. You can usually find her reading (obviously), baking, writing questionable tweets, and completing a Master's degree in English literature. Just don't ask about her thesis. Olivia is on Twitter and Instagram @livfricot - follow at your own risk.
Follow Olivia: Twitter