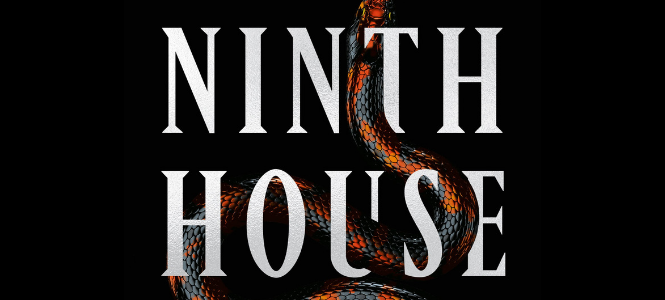 After a long stint as one of young adult fantasy's most popular authors, Leigh Bardugo is taking a bold step into adult fiction with Ninth House, the first book in a dark fantasy series that has style and grit in spades. Intricately plotted with secret societies, black magic, murder, and enough demons to keep things interesting, it's The Secret History by way of Shirley Jackson and Deborah Harkness.
The reluctant hero of Ninth House is Galaxy 'Alex' Stern, a young woman who has literally been haunted since the day she was born. After years lost to drug addiction, Alex wakes up as the only survivor of a horrific multiple homicide, but instead of facing police questions or a stint in rehab she is offered a chance at redemption with a full scholarship to Yale University.
The catch?
She must join the guardians of Lethe House, an ancient society guarding a network of eight other "houses" that dabble in dark magic. Versed in arts such as portal magic, prognostication, and necromancy, these houses have sunk their teeth into the innermost workings of the world and the events that have shaped it.
As ill at ease with dark magic as she is with the ways in which it mixes seamlessly with the privilege enjoyed by Yale's elite, Alex proves to be a less-than-perfect fit as a Lethe guardian. But her mentor Daniel has disappeared and the body of a young woman from town has turned up on campus, leaving her with no choice but to start digging (even if it means she might get herself killed).
Ninth House is by far my favourite book by Leigh Bardugo. She has melded together elements of crime fiction, fantasy, and horror to create a ghost story that bites – one scene is so terrifying that I still can't think about it without shuddering. While the book can be intense, the horror it depicts is never sensationalised. Instead, Bardugo (who has spoken before about how writing helps her deal with her own trauma) uses it to emphasise the human cost of our obsession with power, supernatural or otherwise. The book's dogged protagonist stands as a reminder of that – Alex may have her flaws but she's shrewd as hell, with a smart mouth and a wariness of power that keeps her grounded. Her moral compass doesn't exactly point north, but she knows firsthand what evil looks like and will do whatever it takes to bring it down. She's the perfect foil to the oily sheen of privilege that coats the world of Lethe House, and there is no other character I'd rather make the descent into hell with.
I honestly cannot rave about Ninth House enough, and after that tantalising ending, I'm already hungry for the sequel. This book may represent a dramatic tonal departure from Leigh Bardugo's Grishaverse books, but it's the perfect read for the discerning fan who's looking for something a little more twisted. And I also have a feeling that it might snare the author a few more diehard fans…
---
We have exclusive signed hardcover editions of Ninth House available for pre-order right now, but hurry – these are only available while stocks last!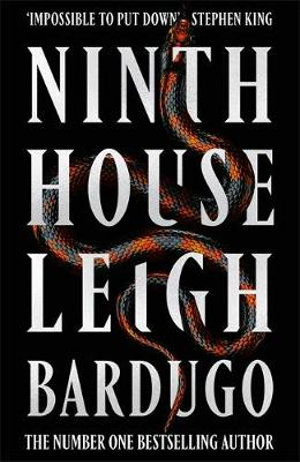 Ninth House
Signed Hardcover Special Edition (Booktopia Exclusive)
The mesmerising adult debut from #1 New York Times bestselling author Leigh Bardugo
Galaxy 'Alex' Stern is the most unlikely member of Yale's freshman class. Raised in the Los Angeles hinterlands by a hippie mom, Alex dropped out of school early and into a world of shady drug dealer boyfriends, dead-end jobs, and much, much worse. By age twenty, she is the sole survivor of a horrific, unsolved multiple homicide. Some might say she's thrown her life away. But at her hospital bed, Alex is offered a second chance: to attend one of the world's most elite universities on a full ride. What's the catch, and why her?...
About the Contributor
Olivia Fricot is the Editor of the Booktopian Blog. After finishing a soul-crushing law degree, she decided that life was much better with one's nose in a book and quickly defected to the world of Austen and Woolf. You can usually find her reading (obviously), baking, writing questionable tweets, and completing a Master's degree in English literature. Just don't ask about her thesis. Olivia is on Twitter and Instagram @livfricot - follow at your own risk.
Follow Olivia: Twitter