It's been incredibly busy here at Booktopia HQ lately, with loads of fantastic authors coming in for a book signing visit and a podcast with our Books team!
We were also lucky enough to be able to sit down for a chat with some of them – here are some of the podcasts you might have missed (but should definitely listen to!).
---
Jay Kristoff on Darkdawn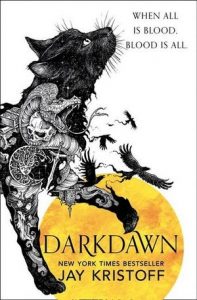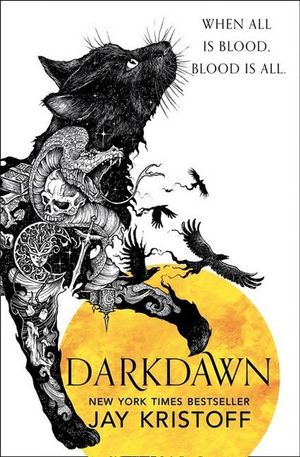 After three years, the end of Jay Kristoff's hugely popular Nevernight Chronicles is here with the arrival of Darkdawn, which will see hardened assassin Mia Corvere enact her brutal vengeance on Consul Julius Scaeva and the entire Itreyan Republic (or die in the attempt…).
Bron Eley and Sarah McDuling, our resident Nevernight Chronicles obsessives, sat down for a nice long (spoiler free!) podcast with Jay about Darkdawn, his writing process, his fans, the effect this series has had on its readers, what's next for him, and more.
Buy Darkdawn here.
---
Rachael Treasure on White Horses
Rachael Treasure is, well, a national treasure. She's the author or contemporary novels such as Jillaroo and The Farmer's Wife, and her latest book is White Horses. It tells the story of a young woman who has to overcome terrible loss and trauma in order to find the courage to live life on her own terms.
Ben Hunter sat down with Rachael to talk about why she wanted to write White Horses and the new direction it has taken her in, her farming life, land restoration, and so much more.
Buy White Horses here.
---
Diane Armstrong on The Collaborator
Diane Armstrong is an award-winning journalist, as well as a bestselling author. Her latest book is The Collaborator, and it alternates between Budapest in 1944 and Sydney in 2005 to tell the story of one man's tainted act of heroism and how it came to affect one woman, generations later.
Ben Hunter and Olivia Fricot spoke with Diane about where her inspiration came from, the fascinating true story behind the novel, her research process, the magic of fiction, who has the right to tell stories of the past, and so much more.
Buy The Collaborator here.
---
Rebekah Robertson on About a Girl
Rebekah Robertson is an Australian actor and the founder of Transcend, an organisation dedicated to providing support for the families of transgender children in Australia. Her book, About a Girl is her thought-provoking and profoundly moving story about raising her transgender child, Georgie Stone (an actress on Neighbours and advocate for transgender rights).
Bron Eley and Joel Naoum sat down with Rebekah to chat about the changing landscape of the conversation around gender diverse people, her family's personal story, the challenges faced by transgender people, founding Transcend and so much more.
Buy About a Girl here.
---
You can find more from The Booktopia Podcast on our Soundcloud profile – happy listening everybody!
About the Contributor
Olivia Fricot is the Editor of the Booktopian Blog. After finishing a soul-crushing law degree, she decided that life was much better with one's nose in a book and quickly defected to the world of Austen and Woolf. You can usually find her reading (obviously), baking, writing questionable tweets, and completing a Master's degree in English literature. Just don't ask about her thesis. Olivia is on Twitter and Instagram @livfricot - follow at your own risk.
Follow Olivia: Twitter