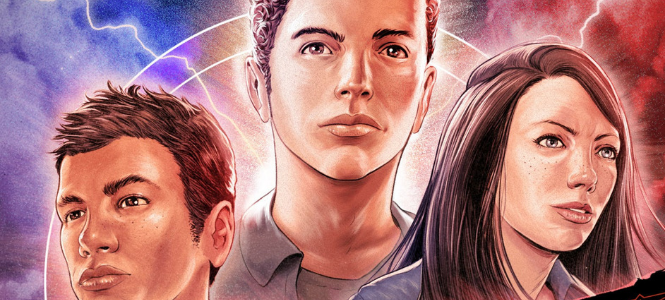 Will Kostakis is the award-winning author of Monuments, the first book in an exciting new young adult fantasy duology. His first novel, Loathing Lola, was released when he was just nineteen, and his second, The First Third, won the 2014 Gold Inky Award. It was also shortlisted for the Children's Book Council of Australia Book of the Year and Australian Prime Minister's Literary awards. The Sidekicks was his third novel for young adults, and his American debut.
Today, Will is on the blog to talk about how his love of The Matrix inspired him to write Monuments – check it out below!
---
I was probably too young for The Matrix when I filed into the movie theatre to see it. I was nine years old. I'm certain people tried to point me towards a more age-appropriate film, but I couldn't be reasoned with. For weeks, I had spied posters plastered across the city that asked, "What is the Matrix?" Like everyone else in 1999, I sank into my seat eager to learn the answer.
The film disappointed me. I was nine and mostly freaked out by the bit where Keanu woke in that weird fluid with a shaved head and all those cables. I've since come to love the film, but one part of my initial viewing has stuck with me: seeing Sydney on the big screen.
Now, the Wachowskis never name the simulated city, and through costuming, they try to dress it up as a generic American city – but anyone who recognises the Commonwealth Bank logo on a window, the Sydney skyline, or the fountain at Martin Place will know better.
The Wachowskis transformed my ordinary Sydney into someplace extraordinary.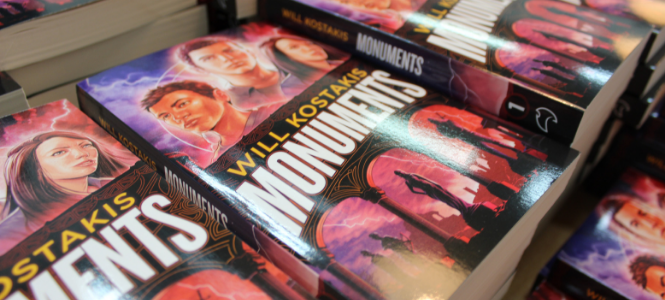 For eleven years, I have written ordinary fiction – contemporary fiction. In The First Third and The Sidekicks, I worked hard to reflect Sydney in all its ordinary glory, but I have to admit, since The Matrix, I've dreamt of one day writing something extraordinary, creating a fantastical adventure like the ones that consumed my childhood – the literary works of Tolkien and Pratchett, and video games like The Legend of Zelda – and setting it in Sydney.
I spent years travelling on trains with my head pressed in the window, imagining a sprawling adventure playing out across the suburbs of Sydney before I ever put pen to paper and started writing it. Monuments is that sprawling adventure.
But it isn't just a matter of using Sydney as a backdrop – I wanted to write a novel that centred the Aussie teens I grew up with, the teens I meet when I visit schools around the country, the teens who don't often get to star in sprawling adventures like their American counterparts.
Take Connor, for instance. He comes from a small but potent Greek family, lives between his divorced parents' houses, and enjoys pop songs that sound fun at first until you hear the lyrics and realise everyone on the dance floor has a bad case of the sads. He's grappling with his first-ever friend divorce when he discovers a trapdoor that leads him to his high school's best kept secret: a god hidden in its foundations.
The adventure his discovery inspires was an absolute joy to write, and I cannot wait for readers to be swept up by it. And my big hope is that Monuments does for others what The Matrix did for me. I want it to inspire an emerging storyteller to pick up their pen and turn their Australian city into someplace extraordinary.
---
Listen to our podcast with Will Kostakis below (and buy yourself a signed copy of Monuments before they sell out)!
---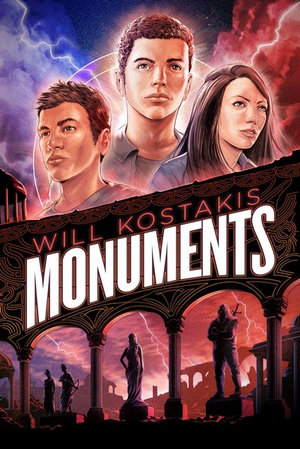 Monuments
The Monuments Duology: Book 1
All 16-year-old Connor is trying to do is avoid his ex-best friend when he stumbles upon a trapdoor to a secret chamber under his school. But when Sally Rodgers breaks into the same secret chamber looking for an ancient being, things take an unexpected turn . . . and Connor's life will never be the same again.
Along with the mysterious Sally and, later on, his new friend Locky, Connor discovers the Monuments - gods who have been buried for generations - who created the world and hid themselves away from humanity to keep everyone safe...
About the Contributor