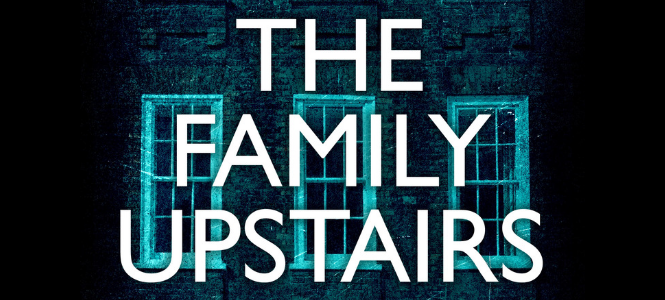 Lisa Jewell was born in London in 1968. Her first novel, Ralph's Party, was published in 1999. It was the best-selling debut novel of the year. Since then she has published another sixteen novels, most lately a number of dark psychological thrillers, including The Girls in the Garden, Then She Was Gone (both of which were Richard & Judy Book Club picks), and now The Family Upstairs.
Lisa is now a top 10 New York Times and number one Sunday Times author who has been published worldwide in over twenty-five languages. She lives in north London with her husband, two daughters, two cats, two guinea pigs and the best dog in the world.
Today, she's on the blog to answer a few questions about herself and her new book!
---
Tell us about your new book, The Family Upstairs!
LJ: The Family Upstairs is about three people whose lives are all connected through an abandoned mansion in Chelsea. Libby, twenty-five has just inherited it, Lucy, an impoverished single mother living in the south of France, is desperate to get back to it and Henry, a man in his forties, tells us all about his time living in it as a child and what happened when a strange family came to stay and turned their lives upside down.
Libby discovers that when she was not even a year old she was found alive and well in a cot at the top of the house, while downstairs, three dead bodies, seemingly part of a cult suicide pact, were beginning to decompose. Shocked by what she has learned, Libby hooks up with Miller Roe, an investigative journalist, to trace the history of the house and find out what happened to her missing siblings.
The thriller is more popular than ever. What have been some of your favourite books to come out of this genre in recent years?
LJ: Alys Always by Harriet Lane, The Stopped Heart by Julie Myerson, Sleep With Me by Joanna Briscoe, The Hidden Girl by Louise Millar, Apple Tree Yard by Louise Doughty, In Her Wake by Amanda Jennings, The Girl in the Red Coat by Kate Hamer, Snap by Belinda Bauer, Stop at Nothing by Tammy Cohen. To name a but a very few!
Do you ever feel the pressure to have to top your last book and come up with something even more sensational?
LJ: I wouldn't say I feel the pressure to be more sensational, but I definitely always want to top the last one in terms of it being better! The tricky thing is that I start writing a book when the last one hasn't yet been published and because at this point I haven't had a significant body of feedback I'm still convinced it was the worst book I've ever written. So I start every book thinking, I'll do everything differently this time and maybe I'll get it right. Then halfway through writing it the last one comes out and everyone says it's great and then I think maybe I should have tried to write something similar. So I'm always bashing into myself!
Where do you find inspiration for your books?
LJ: Every book is different. The Family Upstairs was inspired by a woman I saw sneaking her children into the shower block of a posh beach club in the south of France a couple of summers ago. The book I'm writing at the moment was inspired by a man I saw walking down a hill in the snow looking sad. Watching You was inspired by the painted houses of Clifton in Bristol. Then She Was Gone was inspired by an idea; what if your child went missing for ten years and then you found out they'd been next door the whole time. Once I get the germ of something I want to write about it turns into a kind of ad hoc soup, you taste it and add things as they occur to you. And you keep adding things until the balance and texture is right.
What is the biggest writing challenge you have ever faced?
LJ: That's a hard question to answer since, as many others have said before me, there is a correlation between producing books and childbirth. Once the book's done and out there you quickly forget the pain of it. The biggest challenge I thought I would face was writing after children. I wrote my first four books without children and was terrified that I would never write again after my first baby was born. But actually, it was enlightening. I went from spending seven hours a day at my computer, to an hour or two and yet still managed to produce a novel. It taught me a lot about discipline and the importance of compartmentalising.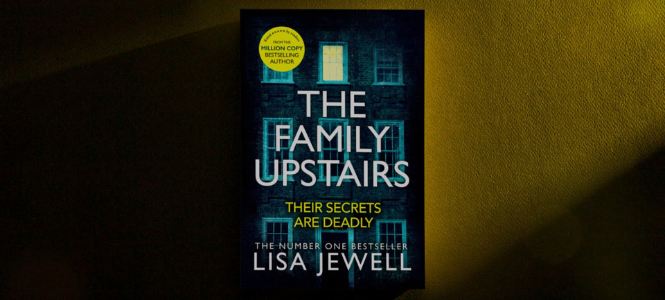 What's the greatest thing anyone has ever said about your writing?
LJ: My sister called me after reading my third novel and said, "You know your book?" I said, "Yes?" She said, "It's the best book I've ever read."
Who do you most admire in the writing world?
LJ: I admire any writer who achieves longevity without writing to a formula. Anyone who keeps a loyal readership, but can still surprise their readers and push beyond their comfort zone.
What book on your 'To-Be-Read' pile are you most looking forward to reading?
LJ: I'm going through a terrible reading slump and have barely tread anything for the past year. I normally read around 40 books a year. This year I've read about fifteen. But I'm off to Ibiza next month for nine days and am hoping that some sun lounger time might kickstart me into reading again.
I'll be taking Disturbance by Marianne Kavanagh and Here To Stay by Mark Edwards, both of whom I'll be doing book events with later in the year. I'm also going to take a bit of nonfiction as people have advised me that reading nonfiction can get you out of a reading slump. So I'll take God is Not Great by Christopher Hitchens, In Plain Sight by Dan Davies and Lowborn by Kerry Hudson.
I'm also keen to read Normal People by Sally Rooney and An American Marriage by Tayari Jones.
Who is your favorite fictional hero or heroine?
LJ: I'm still enamored of a character called Ebenezer le Page. I read his fictional memoir thirty years ago while on holiday on Jersey in the English Channel. He's seventy-five years old, born on the tiny island of Guernsey in 1900, never leaves, never marries, never has children. He tells the reader everything that ever happened to him and his friends, family and neighbours, including two world wars. He's very salty and grumpy but absolutely compelling to listen to. All these years later I still feel like he's someone I spent actual time with.
And finally, what's up next for you?
LJ: I must must must get on with my next book! I started it late this year after delivering my last one late for various reasons, and I have not caught up with myself at all yet. So I need to get very focused on that. I also have a U.S. tour coming up in November and am travelling all over the U.K. doing festivals and book events.
Thanks Lisa!
---
The Family Upstairs is out now – buy your copy here.
The Family Upstairs
From the #1 Bestselling Author of Then She Was Gone.
In a large house in London's fashionable Chelsea, a baby is awake in her cot. Well-fed and cared for, she is happily waiting for someone to pick her up.
In the kitchen lie three decomposing corpses. Close to them is a hastily scrawled note. They've been dead for several days. Who has been looking after the baby? And where did they go?
Two entangled families.
A house with the darkest of secrets.
About the Contributor
Olivia Fricot is the Editor of the Booktopian Blog. After finishing a soul-crushing law degree, she decided that life was much better with one's nose in a book and quickly defected to the world of Austen and Woolf. You can usually find her reading (obviously), baking, writing questionable tweets, and completing a Master's degree in English literature. Just don't ask about her thesis. Olivia is on Twitter and Instagram @livfricot - follow at your own risk.
Follow Olivia: Twitter