Did you know that if you leave a review of your most recent book purchase on Booktopia, you could win a $100 gift card?* Because now you can!
Rate your recent book purchases (books, eBooks, and audio books are all included) with a review of between 115-350 words and you'll automatically enter the draw. Our panel of book-loving judges will then choose the best three reviews every month and the reviewers will receive a $100 Gift Voucher.
So, what's your verdict on your recent book purchase? Your fellow Booktopians would love to hear what you think!
Make it fun, make it sad, make it dramatic or make it rhyme. The choice is yours, as long as you impress our panel of judges with your unique take on your last read.
Here are some handy tips for writing a good book review:
Hook your readers in with a snappy first sentence that captures exactly how you felt about the book.
Tell us why you loved the book – was it the fantastic writing? The compelling story? The richly drawn characters?
Was there anything really unusual or interesting about how the story was told? Tell us!
Tell us why you think other people might love it too.
Don't just tell us the plot – give us a general idea of where the story goes without revealing any spoilers.
Did it remind you of any other books you've read and loved? Name them!
When you're done, check for any spelling mistakes.
Scroll down to read the three winning reviews for July!
---
Review by KerryC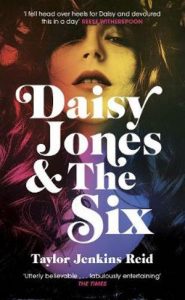 Can't wait for the movie.
An oral history of the rise and fall of a band from LA in the 70's. Loosely, based around many female and male singer/songwriters/bands from those times. From start to finish the author had me hooked. The chemistry between Daisy and Billy was so incredibly real. You felt like you had an insight into their life and emotions. So many characters in this band and their lives all entwined to make this book come alive and wanting to listen to their music and see them for real in concert. I loved it. Could not put it down. Brought back many memories for me listening to bands and music of the 70's when bands partied hard and suffered because of their addictions and lifestyle. Fiction written like true life.
Buy it here.
---
Reviewed by RJohn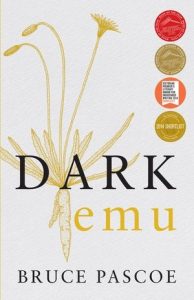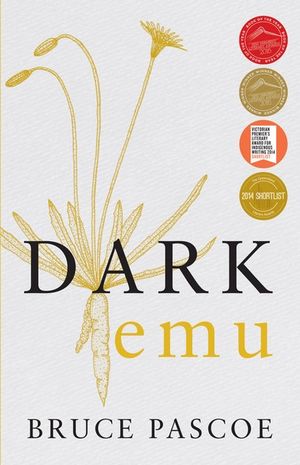 Essential reading
I have been reading this book and enjoying having my presuppositions exposed and my information updated. When I went through School, the image of "Aborigines" (currently inappropriate terminology) was of the "totally nomadic hunter-gatherer". (Since then, I have learned better, and have learnt more through this book.) Bruce Pascoe, an historian and member of several First Nations peoples, has collected evidence from the writings of the Europeans who explored, and first occupied, vast tracts of our land, and presents a historically-validated picture (to Australian-European eyes) that blows this image of totally nomadic hunter-gatherer out of the water. Bruce has recorded a more historically-accurate picture through his book, Dark Emu. If you have contact with indigenous/First Nations peoples, are teaching Australian history or are teaching any aspect of Indigenous Studies, this book is essential reading, as it will provide you with a far more accurate picture of life in this land we call Australia. I would go so far as to say that I believe that this book is essential reading for every Australian, along with another more recent publication Australia's First Naturalists.
Buy it here.
---
Reviewed by StavSan11
Excellent writer, style and story
This is a fabulous story. I read until the early hours of the morning and first thing after waking up to see what was going to happen. Good twists make it an intriguing story of crime, mystery, country community spirit, humour, a crime thriller, lots of heart, wonderful animals, atmosphere and people. Lots of love and passion, comradeship and fun. You feel like you are there and you get to know the people and fall in love with Mt Maria. It's also the story before A Place With Heart, the story about another one of the special women in this story. You have to buy both and honestly, I want more. I want the other characters to have their stories told….. Donna, Solomon, Rosita, etc. The men and women in these novels are to be celebrated. They are the salt of the earth good people full of goodness, strength and grace, love and intelligence. Loving the people and life in rural and remote Mt Maria and the mischief and antics of the Agatha Girls and the close knit feeling. Missing them and having withdrawal symptoms. ??❤️??
Buy it here.
---
Congratulations everyone!

About the Contributor
Olivia Fricot is the Editor of the Booktopian Blog. After finishing a soul-crushing law degree, she decided that life was much better with one's nose in a book and quickly defected to the world of Austen and Woolf. You can usually find her reading (obviously), baking, writing questionable tweets, and completing a Master's degree in English literature. Just don't ask about her thesis. Olivia is on Twitter and Instagram @livfricot - follow at your own risk.
Follow Olivia: Twitter