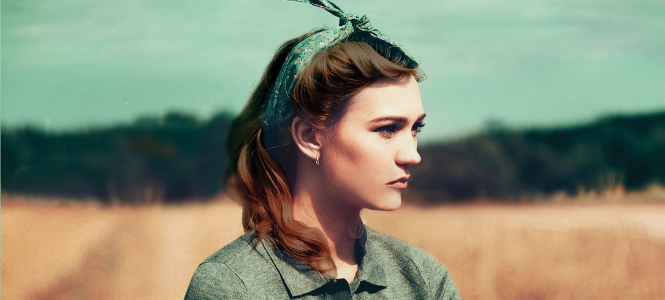 Joy Rhoades was born in Roma in western Queensland, with an early memory of flat country and a broad sky. After graduating from a law degree, she worked all over the world: first Sydney, then London, Hong Kong, Singapore, Tokyo and New York. It was in New York that Joy completed a Masters in Creative Writing at the New School University, and wrote much of The Woolgrower's Companion, a novel inspired in part by snippets of her grandmother's life and times.
Joy's latest novel is The Burnt Country, and it's this month's pick for Penguin Random House's Love Between the Pages Book Club. We asked Joy a couple of questions about it, so scroll down to read what she had to say!
---
Tell us about your new book, The Burnt Country!
JR: Set in 1948 in remote northern NSW, The Burnt Country is the story of one young woman's fight to clear her name after a catastrophic bushfire.
Where did you get the first spark of inspiration for The Burnt Country?
JR: I ground each book on key events, historical and even meteorological. I read that the northern tablelands of NSW, Merino country, had good rains, year after year, in the late 1940s. But of course, when good rains stop, those long, lush grasses dry out, creating a huge bushfire risk. And that's when I knew I wanted to write about bushfire, an-ever increasing problem for Australians and around the world.
When writing an historical novel, how do you go about your research?
JR: I love the research! Sometimes, it's hard to come out of that rabbit hole to do the writing. And with every book I write, I want to say: 'This could have happened.' So I usually read as much as I can about a subject and then talk to experts.
For The Burnt Country, I sought help from a CSIRO fire expert, from active fire fighters and fire historians, as well as from some wonderful experts, including Stephen O'Mally on sheep and grazing, Professor Peter Stanley on general Australian history of the era, Professor Victoria Haskins on Indigenous servitude, and Professor Katherine Ellinghaus on Indigenous exemption certificates. And I was so blessed to be guided again by the late Aunty Kerry Reed-Gilbert. A Wiradjuri elder, poet, writer, and activist, she was a towering force for change and kindness and she taught me so much. I'm heart-broken that she's gone. But she loved The Burnt Country and that gives me a small comfort.
When writing, do you start with plot or with character?
JR: I usually start with just one character, her setting (in time and place) and something that befalls her. I'm working on my third book now, and that one sentence has grown and grown, as I comb new threads and subplots into a full story outline.
Kate Dowd, the protagonist of your latest book, is a strong and determined woman. Who is your favorite fictional hero or heroine and did they inspire you to create Kate?
JR: I've always been a fan of Sybylla from My Brilliant Career. I love her spirit. Sybylla is untroubled by what people think but sadly, she's not learned in the ways of the world either. There are traces of her in Kate, my main character in The Burnt Country. But Kate will always make choices that reflect her realistic hopefulness. She understands that everything has a price, so she's more savvy in that way than Sybylla.
What is the best piece of writing advice you have ever received?
JR: I usually encourage would-be writers to read – and write – voraciously. But writing is a precarious profession. You need to be both committed, and ready to pursue it. So the best advice I've heard is some that writer friends Louise Allan (The Sisters' Song) and Jezz de Silva (Home) have discussed recently on Twitter. Jezz put it like this: 'Financial/emotional security first, then chase your dreams.'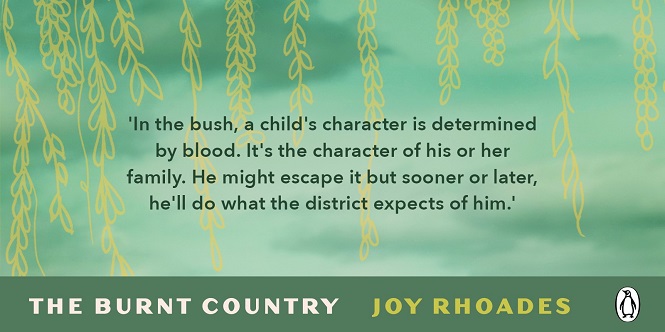 What book do you most often recommend or give as a gift?
JR: On the non-fiction side, I've just given a friend a copy of Client Earth, the true story of a group of lawyers who are fighting right now around the world to enforce environmental laws. They're legends on climate action and on protecting species diversity.
For experimental/literary fiction, I love, love, LOVE Milkman, a young woman's story of coming of age in Northern Ireland during the Troubles. But I know that's what the Brits call a Marmite book: you either love it or you hate it.
If you were planning a literary dinner party, which three authors (dead or alive) would you invite?
JR: Oh wow. Just three??!! I'd love so many authors, it'd be hard to fit em all at a table. The writer and screenwriter, Nora Ephron, for sure. I just finished Conversations With and love her even more. For me to hear Oodgeroo Noonuccal and Judith Wright talk would be extraordinary. They were good friends of course, as well as writers and activists, so perhaps I'd feel like I was intruding. But I'd love to hear them chat with Melissa Lucashenko (another writer hero of mine). Hemingway would be on my list. But by himself. I suspect he'd demand his own dinner and then get drunk and smash the place up!
Do you have any unusual writing and/or reading habits?
JR: I try hard to always be writing. By that I mean, I try to always be thinking about the next book, adding to its layers so that it will be both complex, but also clear and authentic. I used to feel I wasn't making progress but I see that's how I work. Now I just go with it, and let the story find its shape.
And finally, what's up next for you?
JR: I'm working on my next book. It's set in the late 1940s, in Sydney and a little in France. I'm looking at the impact of the end of the war on two women, one on the cusp of adulthood, the other approaching the end of her life. And I'm thinking about another Woolgrower book too. I feel that community of Longhope has much more to say and do.
Thanks Joy!
---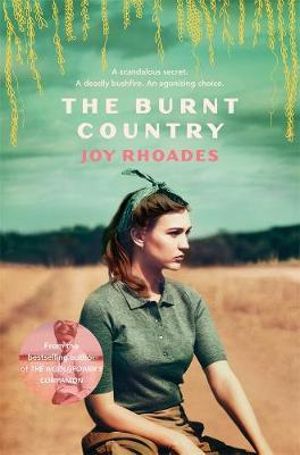 The Burnt Country
A scandalous secret. A deadly fire. An agonizing choice.
Australia 1948. As a young woman running Amiens, a sizeable sheep station in New South Wales, Kate Dowd knows she's expected to fail. And her grazier neighbour is doing his best to ensure she does, attacking her method of burning off to repel a bushfire. But fire risk is just one of her problems. Kate cannot lose Amiens, or give in to her estranged husband Jack's demands to sell: the farm is her livelihood and the only protection she can offer her half-sister Pearl, as the Aborigines Welfare Board threatens to take her away...
About the Contributor
Olivia Fricot is the Editor of the Booktopian Blog. After finishing a soul-crushing law degree, she decided that life was much better with one's nose in a book and quickly defected to the world of Austen and Woolf. You can usually find her reading (obviously), baking, writing questionable tweets, and completing a Master's degree in English literature. Just don't ask about her thesis. Olivia is on Twitter and Instagram @livfricot - follow at your own risk.
Follow Olivia: Twitter