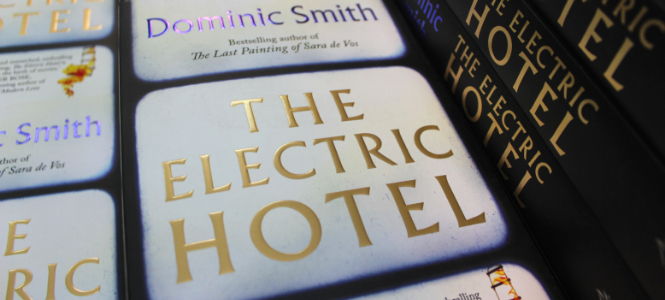 The Electric Hotel is the new novel from Australian ex-pat Dominic Smith and it's a fantastic piece of historical fiction that should definitely not be missed.
The novel reaches into the era of silent film to tell the story of The Electric Hotel, a lost cinematic masterpiece made by the filmmaker Claude Ballard and the film star Sabine Montrose. Claude and Sabine share an intense, obsessive relationship that seems to doom the film; neither of them worked again after its release and Claude has become something of a Hollywood recluse. Decades later, a young film student tracks him down seeking answers about his master work, forcing him to relive the memories of that fateful time.
As with Dominic's previous book, The Last Painting of Sara de Vos, The Electric Hotel is about filling the gaps in humanity's creative history with a vivid and compelling story that reveals new truths about life and art.
"One of the things I realised with The Last Painting of Sara de Vos is that I'm fascinated by the gaps and the silences in history, so with Sarah de Vos it was all about tapping into the untold story of the women painters of the Dutch Golden Age. With this book, it was a different kind of gap. I really felt like there was this entire missing layer of cinematic history," says Dominic.
His writing research took him to the Library of Congress in Washington D.C., which houses the largest collection of silent films in the world. It was there that Dominic discovered that 75% of all the silent films ever made over the art form's 30-year lifespan are gone forever, due to the volatility of celluloid nitrate (a material that is highly flammable and prone to dissolving).
It was a premise that was all too enticing for a novelist such as Dominic.
"What would it be like if three quarters of all the books published in a 30-year time span were missing? Surely there'd be the possibility for there to be a lost masterpiece, and so this is the idea that really fueled the book."
Dominic came to Booktopia earlier this week to sign some copies of The Electric Hotel and to sit down for a conversation with Ben Hunter, our resident fiction lover. Listen to our podcast with Dominic below (and don't forget to order yourself a signed copy before we sell out!).
---
---
This book would be a great gift for Dad this Father's Day – check out our Gift Guide!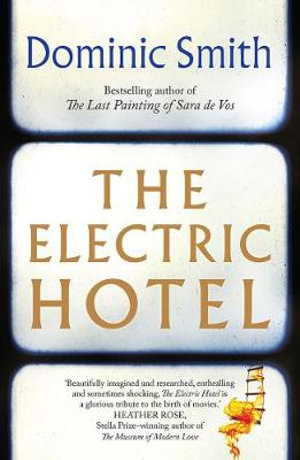 The Electric Hotel
From the award-winning author of the acclaimed bestseller The Last Painting of Sara de Vos comes a luminous new novel tracing the intertwined fates of a silent film director and his muse.
Dominic Smith's The Electric Hotel winds through the nascent days of cinema in Paris and Fort Lee, New Jersey—America's first movie town—and on the battlefields of Belgium during World War I. A sweeping work of historical fiction, it shimmers between past and present as it tells the story of the rise and fall of a prodigious film studio and one man's doomed obsession with all that passes in front of the viewfinder...
About the Contributor
Olivia Fricot is the Editor of the Booktopian Blog. After finishing a soul-crushing law degree, she decided that life was much better with one's nose in a book and quickly defected to the world of Austen and Woolf. You can usually find her reading (obviously), baking, writing questionable tweets, and completing a Master's degree in English literature. Just don't ask about her thesis. Olivia is on Twitter and Instagram @livfricot - follow at your own risk.
Follow Olivia: Twitter