Toni Morrison, the treasured novelist, essayist, editor, Nobel laureate, and professor emeritus, has died aged 88.
She was an American writer who worked within the black oral tradition, and her work often dealt with the legacy of racism through language that was rich, lyrical, and powerful. Morrison authored 11 novels, including Song of Solomon and Beloved, a stunning work of fiction that is widely considered to be her masterpiece. She was also the author of 5 children's books, a series of plays and short fiction, and a searing collection of non-fiction works.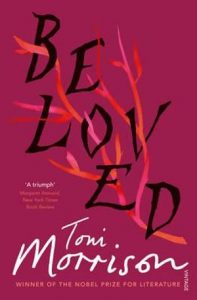 Toni Morrison was born Chloe Ardelia Wofford on February 18, 1931, to a working class family living in Lorain, Ohio. In 1953, she received a bachelor's degree majoring in English and minoring in classics from Howard University, before going on to earn a masters degree in English from Cornell University two years later. She would teach English at the historically black Texas Southern University for another two years before joining the English faculty of Howard.
After her brief marriage to Harold Morrison ended in 1964, Morrison moved to Syracuse to take up a position as a textbook editor for Random House. It was then that she began to write the novel that would go on to be published as The Bluest Eye in 1970, a compelling story about a young black girl who longs to have blue eyes. Morrison later moved to New York City to join Random House's fiction division as a senior editor, the first black woman to assume such a role. To say she was dedicated to developing a canon of black fiction was an understatement, and over the years she would publish the work of numerous African-American authors, including Angela Davis, Gayl Jones, Toni Cade Bambara, and Muhammad Ali.
If there's a book that you want to read, but it hasn't been written yet, then you must write it.

Toni Morrison
A series of novels followed The Bluest Eye that would go on to cement her position as one of America's most brilliant novelists, including Sula (1973), Song of Solomon (1977), Tar Baby (1981), and Beloved (1988). Song of Solomon won the National Book Critics Circle Award in 1977, but the failure of Beloved to be shortlisted for the National Book Award drew the ire of dozens of black writers such as Maya Angelou and Amiri Baraka, who published an open letter of protest in The Times Book Review in 1988. Beloved went on to win the Pulitzer Prize for Fiction in 1988.
Accolades continued to follow Toni Morrison throughout her life. She was the first black woman to win the Nobel Prize in Literature in 1993, and she taught at Princeton University from 1989 onward, achieving emeritus status in 2006. She won the National Humanities Medal in 2000 and the Presidential Medal of Freedom in 2012, presented by President Barack Obama.
We'll leave you today with these words from the woman herself:
"Make up a story. For our sake and yours forget your name in the street; tell us what the world has been to you in the dark places and in the light. Don't tell us what to believe, what to fear. Show us belief's wide skirt and the stitch that unravels fear's caul."
Click here to see more of Toni Morrison's work.
About the Contributor
Olivia Fricot is the Editor of the Booktopian Blog. After finishing a soul-crushing law degree, she decided that life was much better with one's nose in a book and quickly defected to the world of Austen and Woolf. You can usually find her reading (obviously), baking, writing questionable tweets, and completing a Master's degree in English literature. Just don't ask about her thesis. Olivia is on Twitter and Instagram @livfricot - follow at your own risk.
Follow Olivia: Twitter