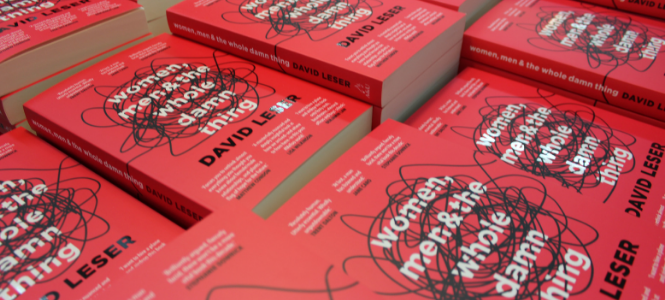 The #MeToo movement may well be the defining social movement of our time.
It was and continues to be a time of reckoning for the men like Harvey Weinstein who abused their positions of power in order to harm women. Just as crucially, it created a vital space for women to use their voice, tell their story, and reclaim their strength.
So, it understandably rankles a little bit when a man steps into the ring with his take on the issue, which journalist and author David Leser has done with his new book. Women, Men & the Whole Damn Thing is his attempt to better understand misogyny, to interrogate common notions of masculinity, and to start conversations with other men.
Women, Men & the Whole Damn Thing started out as an article David wrote for Good Weekend in February 2018, one that garnered an extraordinary positive response that prompted him to further explore the issue of women's rights and agency in 2019.
David is very aware that he is speaking from a position of privilege, but it's something that he navigates with refreshing self-awareness. He visited Booktopia earlier this week for a book signing and a podcast, in which he talked to Joel Naoum and myself about the book and the things that drove him to write it.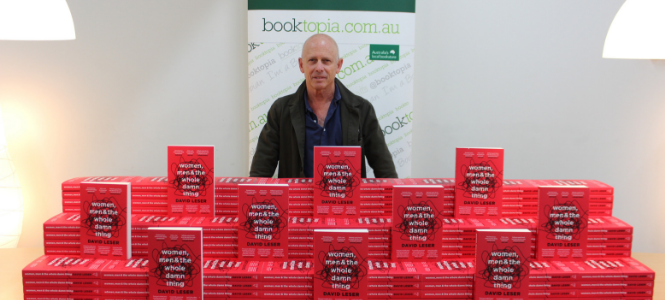 "I understand that women don't want to hear from a man. They're sick to death of men telling them how to feel and think telling them what to feel and think," says David. "But I'm not telling women what to feel and think. I'm listening. I'm playing catch up to things that I thought I knew, to things that I realise I didn't know, the extent of the violence against women over the centuries, where it came from."
David takes a deep dive into human history with this book, trying to understand the roots of misogyny and patriarchy by delving into the existing literature. In the process, he explores a vital new perspective: that patriarchy and toxic masculinity are harmful to all facets of society. In this sense, it's very much a book for men, one that will hopefully drive them to better listen to the women around them.
"I'm saying to men, principally, you need to read this book, I would like you to read this book because you might learn something about how it is that definitions of masculinity have harmed us and harmed us in such ways that we in turn cause harm to those we love."
You can listen to our podcast with David below to hear more and you can also order a signed copy of Women, Men & the Whole Damn Thing here!
---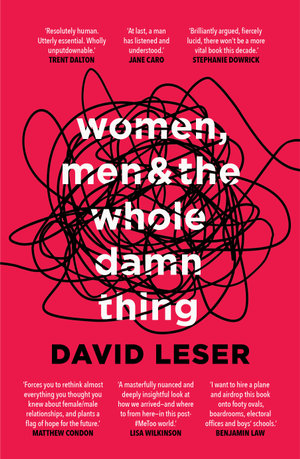 Women, Men & the Whole Damn Thing
In February 2018, the Good Weekend cover story by David Leser, 'Women, Men and the Whole Damn Thing', had an extraordinary response. David received hundreds of personal messages from readers around the world - both men and women - urging him to expand his story. Here is that book: a brilliant, impassioned, unflinching account of the firestorm of #MeToo, how we got there and where we must go now.
In this essential and incisive investigation, Leser unearths the roots of misogyny, its inextricable links to the patriarchy and how history brought us to the #Metoo movement and the wave of incandescent female rage that is sweeping the world...
About the Contributor
Olivia Fricot is the Editor of the Booktopian Blog. After finishing a soul-crushing law degree, she decided that life was much better with one's nose in a book and quickly defected to the world of Austen and Woolf. You can usually find her reading (obviously), baking, writing questionable tweets, and completing a Master's degree in English literature. Just don't ask about her thesis. Olivia is on Twitter and Instagram @livfricot - follow at your own risk.
Follow Olivia: Twitter