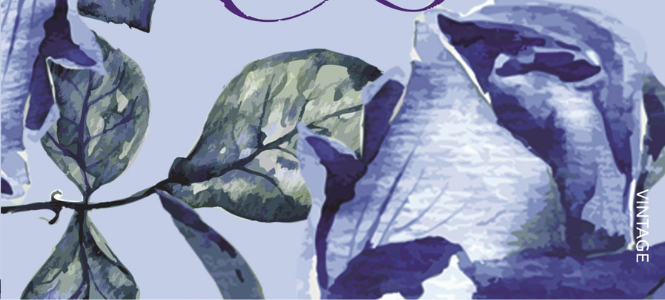 Oh let me count the ways I love this book! Truly, I cannot tell you what a pleasure it was to sink into the pages of The Blue Rose.
Switching between the French Revolution and Imperial China, this is a sumptuous and soaring tale of star-crossed love, betrayal, danger, and adventure from the always marvellous Kate Forsyth – author of Bitter Greens, The Wild Girl, The Beast's Garden, and countless other books that I place on my list of all time favourites! Knowing Kate Forsyth's work, I had every expectation of loving The Blue Rose, yet despite these high expectations it gave me everything I hoped for while also raising the bar. I swear, somehow each new novel by her manages to be better than the last!
The Blue Rose is an elegant masterpiece, striking the perfect balance between rich historical detail, epic adventure, and profoundly moving romance. I savoured every second of this lush tale – the wonderful cast of characters, the vividly painted setting, the pure emotional highs and lows – all of it written in Kate Forsyth's spellbinding prose. This is a grand romance for the ages. Our main characters, Viviane and David, must overcome all kinds of hardships and obstacles in the name of love. Their story makes for the kind of wholly absorbing read that I just know I will return to again and again.
I wasn't just entertained and enchanted by The Blue Rose… I was also enlightened! I never realised how clueless I was about roses before reading this book (for instance, I never knew that red roses originated in China). As always happens when I pick up a new Kate Forsyth book, I was hooked by the combination of hypnotic storytelling and fascinating historical detail. It made me feel as though I had been transported to another time and place. Honestly, I couldn't have asked for a more satisfying historical fiction read!
Fraught with danger, rippling with emotion, and shimmering with old world charm and beauty, The Blue Rose is, at heart, a romance. At the same time, it's also a triumphant story that spans continents and explores themes of war, class, and culture, capturing a chapter in history when worlds were colliding at the dawn of a new age.
Decadent and evocative and utterly captivating, this is bound to delight any reader with a romantic soul, who longs to journey back through time and get lost in the magic of beautiful storytelling.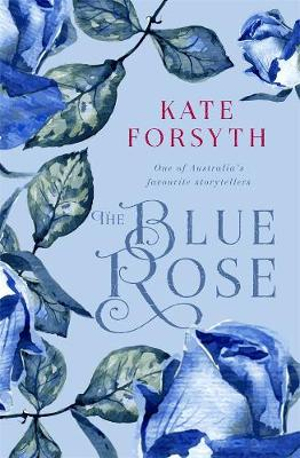 The Blue Rose
Moving between Imperial China and France during the 'Terror' of the French Revolution and inspired by the true story of the quest for a blood-red rose.
Viviane de Faitaud has grown up alone at the Chateau de Belisama-sur-le-Lac in Brittany, for her father, the Marquis de Ravoisier, lives at the court of Louis XVI in Versailles. After a hailstorm destroys the chateau's orchards, gardens and fields an ambitious young Welshman, David Stronach, accepts the commission to plan the chateau's new gardens in the hope of making his name as a landscape designer...
About the Contributor
Sarah McDuling is Booktopia's Category Manager for Children's and Young Adult Books. She has been in the bookselling game for almost a decade and a dedicated booklover since birth (potentially longer). At her happiest when reading a book, Sarah also enjoys talking/writing/tweeting about books. In her spare time, she often likes to buy a lot of books and take photographs of books. You can follow her on Twitter and Instragram @sarahmcduling
Follow Sarah: Twitter