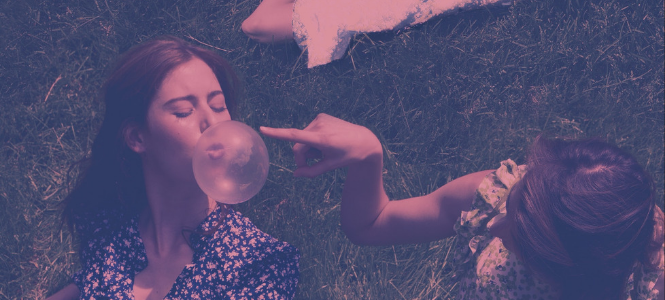 "Good God, we got out there and we changed the world for you. For our daughters. And what have you done with it?"
Anna Hope's latest novel, Expectation, is a terrific work of contemporary women's fiction that takes a measured and intimate look at what happens when our own expectations eat away at our lives. It follows three women, Hanna, Cate, and Lissa, whom we first meet as university students on the brink of graduation. They are young and vibrant, full of something that could be confidence but which more closely resembles hope, as they ready themselves for the lives they have been dreaming about for years. Ten years later, those lives look very different to what was dreamt.
Hannah almost has it all: an impressive job, a gorgeous London flat, and a caring husband. What she doesn't have (but wants more than anything in the world) is a child, despite several rounds of exhausting and expensive IVF treatment that are starting to take their toll on her marriage.
Cate is suffering in the aftermath of a bout of postnatal depression that has left her listless, unmoored from her safe and comfortable life with her husband and infant son. Surrounded by people that don't understand her pain, Cate's only solace lies in the reminiscence of a past love until a new acquaintance forces her to reconsider her life.
Lissa is an actress struggling to get her career off the ground. Now on the wrong side of 30 for someone in her line of work, Lissa turns to more destructive behaviours that could destroy not only her own happiness, but that of the people she loves.
By the end of the novel, they each come to learn that a meaningful life is not an end product or a finite goal, but that it's something that needs constant nurturing.
Fans of Caroline O'Donoghue's Promising Young Women and Sally Rooney's Conversations With Friends will find much to love in this book, although it eschews much of the frankness and humour of those novels in order to strike a more contemplative tone. Expectation thoughtfully taps into our generational anxiety, occupying the space between what we want from our lives and what we actually end up getting and turning it into ripe novelistic material. Anna Hope navigates this material with excellent prose and complex characters that give the novel a rich emotional intelligence. I really enjoyed Expectation and I would love to see people pick it up – it's definitely worth checking out.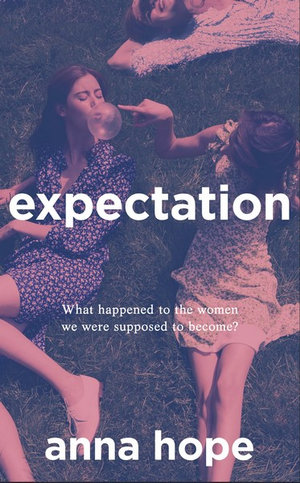 Expectation
A fierce, emotional, contemporary novel about the pursuit of a meaningful life: three women think they can have it all. But soon they realise that even having some of it can be a challenge. For fans of Zadie Smith, Sheila Heti and Sally Rooney.
Cate, Hannah and Lissa are young, vibrant and inseparable. Living on the edge of a common in East London, their shared world is ablaze with art and activism, desire and revelry – and the promise of everything to come. They are electric. They are the best of friends.
Ten years on, they are not where they hoped to be. Amidst flailing careers and faltering marriages, each hungers for what the others have. And each wrestles with the same question...
About the Contributor
Olivia Fricot is the Editor of the Booktopian Blog. After finishing a soul-crushing law degree, she decided that life was much better with one's nose in a book and quickly defected to the world of Austen and Woolf. You can usually find her reading (obviously), baking, writing questionable tweets, and completing a Master's degree in English literature. Just don't ask about her thesis. Olivia is on Twitter and Instagram @livfricot - follow at your own risk.
Follow Olivia: Twitter