OK hands up: who else spent their weekend binge-watching season three of Stranger Things?
The latest season of Netflix's sci-fi show hit screens last Thursday, to coincide with Independence Day celebrations in the U.S., and fans across the world were overjoyed to be reunited with Eleven, Mike, and the rest of the crew.
Going into season 3, I was admittedly sceptical – how could they plausibly drag another season out of this storyline? – but it managed to hit all the right notes for me. This season's story was creepy and exciting, dripping with plenty of nostalgic charm as fantastic new characters (Robin! Erica!!!) mingled seamlessly with the original gang. I loved every single second of it (and no, I'm still not over that ending).
To keep the Stranger Things love going, here are 10 books that fans of the show are sure to love!
---
It
by Stephen King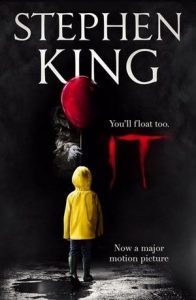 There's a reason this book is first on the list – without Stephen King, we simply wouldn't have Stranger Things. The show owes much of its retro appeal to the work of the king of '80s sci-fi and horror, so much so that this classic almost needs no introduction. On the show, Mike, Dustin, Will, Lucas, Max, and El fearlessly take on a variety of terrors, much like the five kids at the centre of It who join forces against an evil clown called Pennywise that continues to haunt them long into adulthood. You'll find many a cheeky nod to King's spine-chilling novel throughout the show, making this the perfect place to start your post-Stranger Things book binge.
Buy it here.
---
Stranger Things: Suspicious Minds
by Gwenda Bond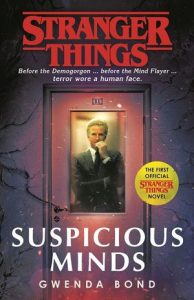 For those of you who love an official spin-off, Stranger Things has its own book series! The first book is Suspicious Minds and it's a prequel to the events of the first season. This book takes readers back to the summer of '69 to tell the story of Eleven's mother, Terry Ives, and how she became embroiled in the mysterious experiments being conducted at the Hawkins National Laboratory. Terry signs up to become a subject in a government test, code-named MKULTRA, where she discovers a conspiracy that sets her against the sinister project director (and season 1 villain) Dr Brenner.
Buy it here.
---
Meddling Kids
by Edgar Cantero
The incredible cast of kids at the heart of Stranger Things is one of the main reasons that the show is so beloved, and fans of the ST gang will love Meddling Kids by Edgar Cantero, a tongue-in-cheek ode to all the Scooby Doo-esque mystery-solving stories. It takes place in a small mining town in Oregon, first in 1977 where a group of kids who call themselves the Blyton Summer Detective Club have uncovered the truth behind a creature called the Sleepy Lake monster and a supposedly haunted mansion. Years later, in 1990, the meddling kids are all grown up but are called back to that small town when the mystery resurfaces, apparently not as resolved as they had once all thought.
Buy it here.
---
Whisper
by Lynette Noni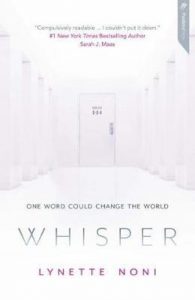 Season 1 of Stranger Things introduced the world to Eleven, a plucky little girl who was imprisoned in a government testing facility and subjected to traumatic psychological testing that left her with awesome telekinetic abilities. Australian YA author Lynette Noni's first foray away from her Akarnae series sees her taking up a very similar thread. In this book, a young girl with a mysterious power has been similarly imprisoned in a government lab, lest her power be unleashed onto the world. This girl begins to fight back once she discovers that she is the key to a sinister plot that could change the world forever.
Buy it here.
---
Small Spaces
by Sarah Epstein
This YA thriller from debut Aussie author Sarah Epstein is a truly gripping read about a girl and her terrifying imaginary friend Sparrow (who may not be quite as imaginary as she once thought). As a child, Tash Carmody witnessed Sparrow kidnap her friend Mallory but nobody would believe her. Now a teenager, Tash hasn't seen Sparrow since that night… until the kidnapped girl's family shows up in town again. This is a classic psychological thriller with an unreliable narrator that will keep you guessing until the very end (and will also keep the hairs on the back of your neck standing upright!).
Buy it here.
---
The Devouring Gray
by Christine Lynn Herman
One of the creepiest things that Stranger Things brought to the world is The Upside Down, the alternate dimension that is home to the monsters that prey on the town of Hawkins, such as the Demogorgon and the Mind Flayer. This evocative book by Christine Lynn Herman works on a similar theme and is sure to appeal to fans of the show. The Devouring Gray is set in a small town in New York that is terrorised by a horrific monster from a mysterious dimension called The Gray, which forces misfit teenagers Violet, Justin, and Harper to team up in order to stop the oncoming darkness.
Buy it here.
---
The Knife of Never Letting Go
by Patrick Ness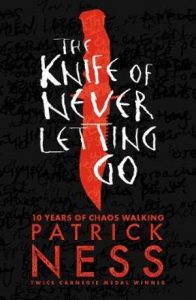 For all of its sci-fi and horror beats, Stranger Things is ultimately a show with a coming of age story at its centre, and much of season 3 is devoted to showing the gang growing up and working out who they truly are. But there's still plenty of mystery to be found, both in the show and in The Knife of Never Letting Go, the first book in Patrick Ness' Chaos Walking trilogy. Much like Hawkins, the city of Prentisstown where this book is set is a place full of horrible secrets ready for the unwitting to stumble upon, which is exactly what happens to young Todd Hewitt. Horrified by an awful discovery, Todd flees the town with his dog and comes across a mysterious girl – a girl who shouldn't have survived the virus that wiped out the world's female population years before…
Buy it here.
---
Sawkill Girls
by Claire Legrand
Three badass teenage girls face off against a terrifying monster who preys on young women on the remote island of Sawkill Rock in this gripping YA novel from Claire Legrand. This book is described as Victoria Schwab meets Stranger Things, and this book certainly gives off that vibe – it's hard not to imagine El, Max, Robin, and Nancy teaming up against a similar evil on the show.
Buy it here.
---
Mercy Point
by Anna Snoekstra
Five teenagers living in the remote Australian town of Mount Cobalt and attending the same high school are enemies by day. By night, however, they live anonymously online by communicating through a virtual message board, united in their belief that they are all adopted and that the town they live in is hiding a dangerous secret. When their true identities are revealed to each other, they are initially disgusted and vow never to speak again, until the aforementioned dangerous secret raises its ugly head and forces them together. This is a perfect read for fans of the older students on the show, Nancy, Jonathan, and Steve, and the ways in which they eventually learn how to work with each other.
Buy it here.
---
The Passage
by Justin Cronin
The fatherly relationship that develops between Hopper and El is one of the most underrated elements of Stranger Things, a rare spot of tenderness in such a fun, high-energy show. This book by Justin Cronin, the first in a trilogy, works on that very same level. After a medical experiment conducted by the US military leaves the world in ruins, former FBI agent Brad Wolgast is determined to get one of the former test subjects, a little girl called Amy, to safety. The horrors that have been unleashed upon the world must be stopped, however, and they both slowly come to realise that Amy is possibly the only one who has a chance of bringing it all to an end.
Buy it here.
---
The Raven Boys
by Maggie Stiefvater
If you love stories about teenagers messing with creepy supernatural phenomena, then The Raven Boys is definitely one to check out – it's the first book in one of my all-time favourite series. It's not an obvious choice, as it hits a moodier, more contemplative note than most of the books on this list, but I think it works – with this book, it's all about the atmosphere. Blue Sargent is a teenage girl born into a family of psychics who has no powers herself. Her aunt foresees that if she kisses her true love, he will die, which doesn't bode well when she falls in with a group of boys who are set upon finding the final resting place of a mythical king.
Buy it here.
---
Have any suggestions yourself? Tell us in the comments!
About the Contributor
Olivia Fricot is the Editor of the Booktopian Blog. After finishing a soul-crushing law degree, she decided that life was much better with one's nose in a book and quickly defected to the world of Austen and Woolf. You can usually find her reading (obviously), baking, writing questionable tweets, and completing a Master's degree in English literature. Just don't ask about her thesis. Olivia is on Twitter and Instagram @livfricot - follow at your own risk.
Follow Olivia: Twitter