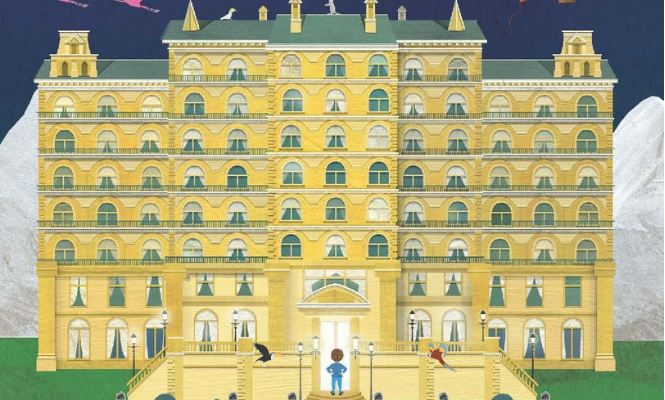 Warning: if you read Vincent and The Grandest Hotel on Earth, all hotels will forever be ruined for you like they have been for me.
Why?
Because NONE OF THEM will ever be as amazing as this one. Not one. I am desperate to visit this incredible creation that author Lisa Nicol imagined and to meet the wonderful characters of her new book.
This book is about a young boy – Vincent – who is hired to be the shoe-shine boy at The Grandest Hotel on Earth. It is an utter delight!
The hotel is run by Florence – a young girl whose parents are off exploring the world – and she and Vincent become instant friends. There are pocket dogs (my new favourite thing), jet packs, chocolate fountains, musical shoes, and hot air balloons, plus a million other amazing things.
Each room at The Grandest Hotel on Earth is themed and, if you're anything like me, you will surely struggle to decide which room is your favourite. Perhaps the velcro room? The Inflatable Room? The Baby Memories Room? The African Sky Room? It's just too hard to decide!
The moment I opened this book I was whisked away into this fantastical world and really did not want to come out. But of course I FLEW through the book because it is utterly unputdownable.
It's not all fun and games, as Nicol doesn't shy away from exploring some heavier topics throughout the book – ideas around what makes a family, about what we would do for our friends, and about health and happiness. It was through these topics that I truly felt the heart of the book.
I implore you to pick up a copy of Vincent and The Grandest Hotel on Earth and believe me when I say: you will never look at a hotel the same way again!
---
We have SIGNED copies of Vincent and the Grandest Hotel on Earth – get yours today (only while stocks last)!
+
Listen to our podcast with Lisa Nichols here!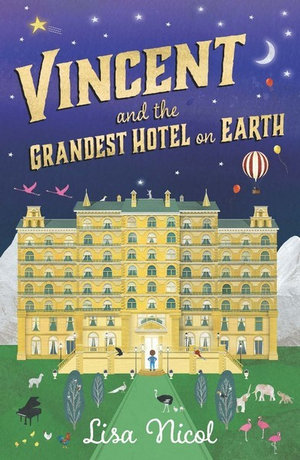 Vincent and The Grandest Hotel on Earth
Perched high on the snowy slopes of the Mabombo Ranges lies The Grandest Hotel on Earth.
It's wilder than the African savanna, more fantastical than Disneyland and more magical than Shangri-la. So when ordinary eleven-year-old Vincent meets the hotel's young Florence he sets off on a path leading into his most wondrous dreams. But of course, dreams have a funny way of taking strange and surprising turns and, before long, Vincent is torn between right and wrong, friendship and family and the most enticing of desires - to see into the future...
About the Contributor
Before entering the exciting world of books, Bronwyn served in the Royal Australian Air Force, travelled extensively and worked (still does!) as a barista on the weekends. Books are her true passion. Bronwyn's debut fantasy novel Relic is coming out in 2019 with indie publishing house Talem Press. They are to publish her entire trilogy called The Relic Trilogy. In her spare time, Bronwyn writes, reads and enjoys keeping fit (which she undoes by eating loads of chocolate) with Martial Arts and personal training. She can't answer what her favourite book is but she has a soft spot for Peter Pan (J.M Barrie), Outlander (Diana Gabaldon), Stardust (Neil Gaiman), The Illuminae Files (Jay Kristoff and Amie Kaufman) and Six of Crows (Leigh Bardugo). Fantasy, sci-fi and YA make up the majority of her bookshelves.
Follow Bronwyn: Twitter