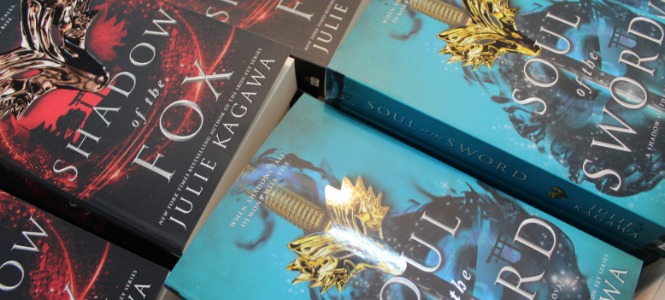 Julie Kagawa's Shadow of the Fox is a book that was years in the making.
A lush fantasy adventure inspired by Asian mythology, it tells the story of a girl named Yumeko and the Scroll of a Thousand Prayers, a mysterious object with the power to call a fearsome dragon from the sea that can grant one wish to the beholder. It was the first book Julie ever wrote and finished, but one that she just couldn't sell. American publishers continuously knocked it back, citing a lack of interest in Asian-inspired fantasy series.
"Back then, Asian fantasy wasn't really a thing," she says.
Determined to succeed, having dreamt of being a writer since she was 16 years old, Julie sat down to write another book. This time, she wrote a captivating adventure story set in a war-torn faerie kingdom that lies adjacent to our own world. That book was The Iron King, which kicked off Julie's career as Harlequin's first YA debut author.
Now, Julie is a beloved author of young adult fantasy fiction, one of many authors in a scene that is more diverse than ever before. She has published a whole range of fantasy series, including the Iron Fey series, the Blood of Eden series, the Talon Saga, and now the Shadow of the Fox trilogy, which she has finally been able to publish.
"Now, it seems like the market is ready for it," Julie says.
Shadow of the Fox was released last September (read our review here) and the second book in the trilogy, Soul of the Sword, has just been released. Julie is in Sydney this weekend for Supanova, an awesome 3-day celebration of pop-culture, where authors rub shoulders with comic book illustrators, cosplayers, fans, and movie stars (check it out here). Luckily, Sarah McDuling and myself were able to sit down for a nice long chat with Julie about her Shadow of the Fox trilogy, her writing process, and what it's like to be tackled by one of her fans.
Listen to our podcast with Julie Kagawa below!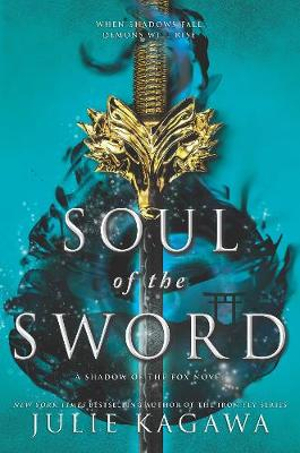 Soul of the Sword
Shadow of the Fox: Book 2
One thousand years ago, a wish was made to the Harbinger of Change and a sword of rage and lightning was forged. Kamigoroshi. The Godslayer. It had one task: to seal away the powerful demon Hakaimono.
Now he has broken free.
Kitsune shapeshifter Yumeko has one task: to take her piece of the ancient and powerful scroll to the Steel Feather temple in order to prevent the summoning of the Harbinger of Change, the great Kami Dragon who will grant one wish to whomever holds the Scroll of a Thousand Prayers. But she has a new enemy now. The demon Hakaimono, who for centuries was trapped in a cursed sword, has escaped and possessed the boy she thought would protect her, Kage Tatsumi of the Shadow Clan...
About the Contributor
Olivia Fricot is the Editor of the Booktopian Blog. After finishing a soul-crushing law degree, she decided that life was much better with one's nose in a book and quickly defected to the world of Austen and Woolf. You can usually find her reading (obviously), baking, writing questionable tweets, and completing a Master's degree in English literature. Just don't ask about her thesis. Olivia is on Twitter and Instagram @livfricot - follow at your own risk.
Follow Olivia: Twitter