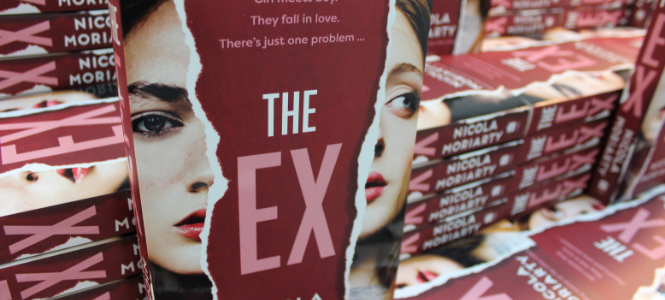 For high school-aged Nicola Moriarty, writing novels full time was an impossible dream. Five books later, she's practically a household name.
Nicola built up a career in marketing and sales, but always felt the cathartic pull of writing (like her sisters Jaclyn and Liarne before her). She is now on track to release her latest book – The Ex, an electrifying domestic thriller about a woman in love with the perfect man, who unfortunately has a not-so-perfect ex who's still in the picture. Before long, things get a little bit messy…
It's a tense and gripping read, one that really challenged Nicola. How do you write an electrifying thriller without spilling the beans? How do you maintain the tension? Nicola came to Booktopia to sign some copies of The Ex and to sit down with Ben Hunter and Sarah McDuling so we could talk about just that.
"It's not so much about the planning… I prefer to just write so that the book goes somewhere I didn't expect it to go," says Nicola.
The editing process is key in keeping the twist under wraps – it allows you to strip the book back and really be selective about the details you want to reveal. With the subgenre of the domestic thriller well and truly exploding, it's important to keep your readers perfectly hooked so you can pull the rug out spectacularly from underneath them. It's a challenge that Nicola is relishing, especially with her next book already underway.
"I do have a next book underway… very early stages at the moment, although I feel like I should be a lot further along in the writing than I am," laughs Nicola.
This next book will open on a freeway on Christmas eve, where a major car accident involving one big family has taken place. The book will go back in time a little to explore this family and dig beneath the surface to expose the secrets hiding underneath. Expectations for this next book will be high no doubt, but Nicola is enjoying every second of her life right now.
"There's nothing wrong with striving for more but not if it takes away from your chance to enjoy what you have done."
Nicola's latest book, The Ex, is out now, and you can order yourself a signed copy while stocks last and listen to our podcast with Nicola below!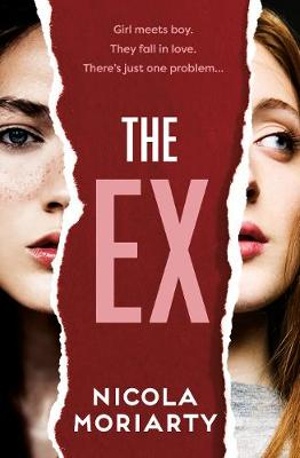 The Ex
Girl meets boy. They fall in love. There's just one problem... She wants him back. She wants you gone.
Luke is The One. After everything she's been through, Georgia knows she deserves someone like him, to make her feel loved. Safe. The only problem is his ex-girlfriend. Luke says Cadence is having trouble moving on. She texts Luke all the time and leaves aggressive notes on Georgia's car. Georgia starts to feel afraid. But she decides to confront Cadence... and that's when things get interesting.
From the bestselling author of The Fifth Letter comes a twisty, pacy, gripping new novel that explores the baggage we carry from our past relationships and asks how well can you ever really know someone.
About the Contributor
Olivia Fricot is the Editor of the Booktopian Blog. After finishing a soul-crushing law degree, she decided that life was much better with one's nose in a book and quickly defected to the world of Austen and Woolf. You can usually find her reading (obviously), baking, writing questionable tweets, and completing a Master's degree in English literature. Just don't ask about her thesis. Olivia is on Twitter and Instagram @livfricot - follow at your own risk.
Follow Olivia: Twitter