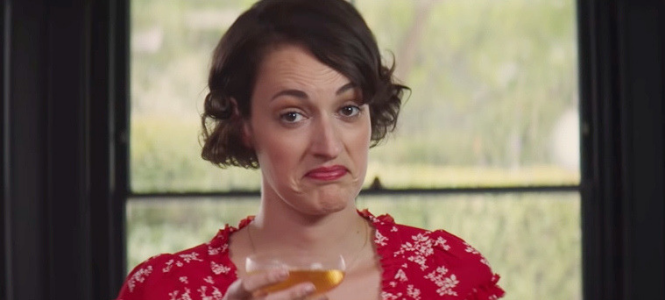 I am a sufferer of that rare and awful malady known as Sunday Night Insomnia (it's definitely a thing, Google it). Come Sunday night, it's a miracle if I fall asleep before 3am and last night was certainly no exception. In desperation, after tossing and turning for two hours, I turned to the hilarious comedic stylings of Phoebe Waller-Bridge and her hit show Fleabag to calm me down.
You might know Phoebe Waller-Bridge better as the writer behind Killing Eve Season 1 or as the saving grace of the troubled upcoming Bond film, but Fleabag is really where she built her brand. A one-woman stage production that morphed into a TV show, Fleabag brilliantly blends comedy and tragedy to tell the story of a sex-obsessed twenty-something year old woman living in London who is dealing badly with the loss of her mother and her best friend.
Known to the viewers only as "Fleabag", she's irreverent, funny, and clever, hiding a big heart and a secret romantic streak, whose antics will have you snorting with laughter one minute and sobbing the next. I know this is one show that everybody on Twitter raves about so you might be sick of hearing about it, but Fleabag really does have everything.
Fourth wall breaks! Guinea pig-themed cafes! Evil godmothers! A Hot Priest!!!
Sadly, it doesn't look like PWB will be revisiting the show anytime soon but you can fill the Fleabag-shaped void in your empty heart with any of these hilarious and heartbreaking books.
---
The Girl on the Page
by John Purcell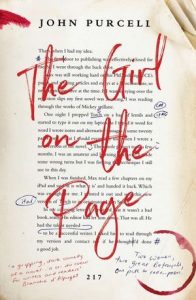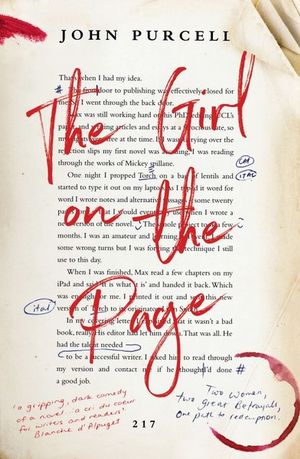 We've raved about The Girl on the Page aplenty here on The Booktopian, but this fierce and lovingly impertinent book is first on my list for Fleabag-esque reads. This is thanks to its brilliant anti-heroine Amy Winston, a posh young London book editor whose self-destructive tendencies could truly give Fleabag a run for her money.
When Amy's not screwing her problems away she's drowning them in champagne, keeping any kind of real intimacy at arm's length. A workaholic as well as an unabashed hedonist, Amy is assigned to collect an overdue novel from the esteemed literary author Helen Owen, and it's a task that proves to be way more than either she or Helen bargained for. Funny, sharp, and utterly heartbreaking, this book is the perfect antidote to your post-Fleabag mourning period.
Buy it here.
---
Queenie
by Candice Carty-Williams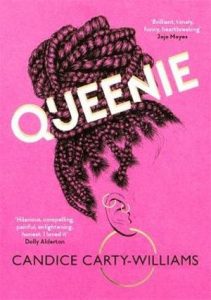 The book industry is rife with novels about young twenty-somethings struggling to get their lives together but very few of them are as good as Queenie, the debut novel from Candice Carty-Williams. This book takes the comic frankness of Fleabag and infuses it with the harsh reality of being a black woman living in South London in 2019, and it's a wonderful, tender read.
British-Jamaican woman Queenie Jenkins is on the verge of a breakdown: she's stuck in a dead-end job, her boyfriend has abandoned her, her family is borderline dysfunctional, and her sense of self-worth is almost entirely non-existent. Despite it all (and with the help of her close circle of girlfriends), Queenie is determined to get better, to learn how to hold her head up and become the queen she was named after.
Buy it here.
---
Heartburn
by Nora Ephron
Oh, if only Ms Ephron knew just how much of a debt my heart owes to her work – she's the writer behind my all time favourite movie, When Harry Met Sally. She's also the author of Heartburn, an autobiographical novel about her very own marriage to Watergate reporter Carl Bernstein.
In this little gem of a novel, heavily pregnant food writer Rachel's life is deflated when she discovers that her husband is having an affair. Vacillating heavily between wanting to win him back and wanting to kill him, Rachel turns to food to embark on a journey to restart her life. Like Phoebe Waller-Bridge, Nora Ephron is wickedly funny, with a keen awareness of the ways in which despair can lift comedy to unprecedented heights.
Buy it here.
---
Three Women
by Lisa Taddeo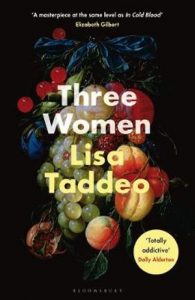 One of the most fascinating things about Fleabag lies in its approach to sex. "I'm not obsessed with sex," insists Fleabag in Season 1. "I just can't stop thinking about it." I think that this is true of most people, although we very much like to pretend that it's not.
Three Women by Lisa Taddeo takes an unflinching look at the ways in which women experience sex and desire by telling the story of three real women living in America. Maggie is a troubled young girl who was seduced by her high school teacher, Sloane is a rich woman whose husband likes to watch her have sex with other people, and Lena finds relief from her loveless marriage in an affair with her high school boyfriend.
This definitely isn't a funny read but it's a fascinating and disquieting one, looking at how and why female sexuality is so culturally threatening – reminiscent of how Fleabag's sexuality is occasionally used to punish her by the less scrupulous members of her family (looking at you Martin, you slimeball).
Buy it here.
---
The Only Story
by Julian Barnes
This may seem like a bit of an odd choice but hear me out. Season 2 of Fleabag sees our eponymous hero fall for the most unattainable of men: a (cool, sweary) priest. While their attraction to each other is undeniable it's not without its consequences, much like the romance between a young man and a much older woman that lies at the heart of Julian Barnes' The Only Story.
The Only Story is a sucker punch of a novel, deceptively wry and witty on the surface but with devastating emotional depths. This is a novel that asks the reader the age old question: would you rather have loved fiercely and then bitterly lost that love, or would you rather have never loved at all? And if there's anything that motivates Fleabag, it's a deep and furious love for the people in her life – she just doesn't always express it in the best way. "You know how to love better than anyone else." Fleabag's father tells her in Season 2. "That's why you find it all so painful."
Buy it here.
---
Have any suggestions yourself? Tell us in the comments!
About the Contributor
Olivia Fricot is the Editor of the Booktopian Blog. After finishing a soul-crushing law degree, she decided that life was much better with one's nose in a book and quickly defected to the world of Austen and Woolf. You can usually find her reading (obviously), baking, writing questionable tweets, and completing a Master's degree in English literature. Just don't ask about her thesis. Olivia is on Twitter and Instagram @livfricot - follow at your own risk.
Follow Olivia: Twitter