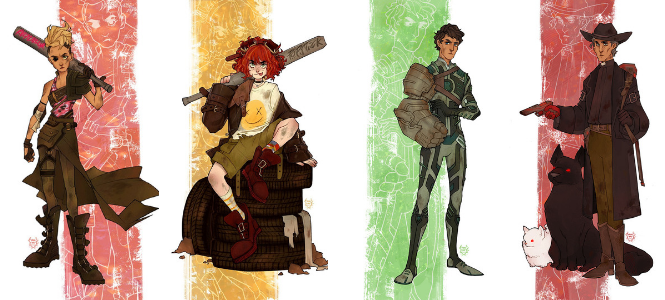 Dev1at3 (or Deviate) is exactly what I needed right now – a wild adventure filled with humour and heartbreak.
It's common knowledge to most people who know me that Jay Kristoff is one of my favourite authors. Why? Because he never lets me down. His books always bring a smile to my face – even when they're making me cry!
Dev1at3 is the second instalment in Jay Kristoff's series, following the soul-crushing, mind-boggling events of the first book, Lifel1k3. I had been itching to get my hands on Dev1at3, to know what happened to Eve, Lemon Fresh, Cricket, and the rest of the gang – the goodies and the baddies alike!
This time around though, we closely follow Lemon Fresh – our very own deviate – as opposed to Eve. While I love Eve and feel really bad for all she's going through, I have to say it was a breath of 'fresh' air to get to know Miss Fresh a little better. Lemon is sassy, bold, resilient – the kind of girl I can see being everyone's best friend. She's hard not to love!
Meanwhile we get to see a little more of Ezekiel and his adventures with baddie-turned-goodie (although not really?) Preacher. They are a fascinating pair who constantly butt heads and challenge each other. They make an interesting team, especially since they're both inhuman (Preacher being made up of more metal bits than human bits these days) and Ezekiel being a Lifelike.
I really felt the sense of madness and mayhem in this book – the chase scenes, the long stretches of desert, the killing, and the wild riots of the cities… I loved it! I can't say I want to be part of this world but there was this weird morbid part of me that wanted to be in the thick of it, fighting alongside Ezekiel, Lemon Fresh, and Cricket.
All the while, Kristoff poses the question of what it means to be human. Eve and Ezekiel are Lifelikes, Preacher is something between human and machine, Cricket is full machine and Lemon Fresh is a Deviate with a kickass power that could topple empires. And yet… they are all so human. Loving, fighting, laughing, crying… I love each and every one of them!
Get ready for something spectacular – Dev1at3 is full to the brim with that mad storm of emotions that only Jay Kristoff knows how to deliver.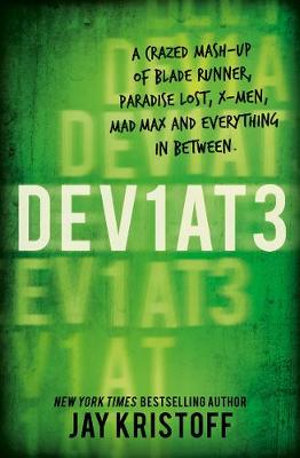 Dev1at3
Lifel1k3: Book 2
Lemon Fresh has seen better days.
After the climactic battle in Babel, she finds herself separated from Ezekiel and Cricket in the wastelands. Lemon's abilities to manipulate electricity mark her as a deviate, and deadly corporate operatives are hunting her to use as a weapon in the war between BioMaas Incorporated and Daedelus Technologies. Instead, Lemon finds herself falling in with a group of fellow deviates - a band of teenagers with astonishing abilities, led by an enigmatic figure known as the Major, who may hold the secrets to Lemon's past...
About the Contributor
Before entering the exciting world of books, Bronwyn served in the Royal Australian Air Force, travelled extensively and worked (still does!) as a barista on the weekends. Books are her true passion. Bronwyn's debut fantasy novel Relic is coming out in 2019 with indie publishing house Talem Press. They are to publish her entire trilogy called The Relic Trilogy. In her spare time, Bronwyn writes, reads and enjoys keeping fit (which she undoes by eating loads of chocolate) with Martial Arts and personal training. She can't answer what her favourite book is but she has a soft spot for Peter Pan (J.M Barrie), Outlander (Diana Gabaldon), Stardust (Neil Gaiman), The Illuminae Files (Jay Kristoff and Amie Kaufman) and Six of Crows (Leigh Bardugo). Fantasy, sci-fi and YA make up the majority of her bookshelves.
Follow Bronwyn: Twitter