The winner of the 2019 Women's Prize for Fiction has been announced: Tayari Jones has taken home the £30,000 prize for her novel An American Marriage.
An American Marriage tells the story of an African-American couple, Roy and Celestial, whose life together is ripped apart when Roy is convicted of a rape he did not commit. Devastated, Celestial takes comfort in her childhood friend Andre and in doing so compromises the happiness she has found with Roy.
Upon accepting the prize, Jones said, "I am thrilled and honoured. I wasn't expecting to win. The shortlist was so strong and I was honoured to be among them but I had no idea whether I would win. I didn't write a speech!"
An American Marriage has garnered considerable acclaim from readers and critics across the world, with Oprah Winfrey, Barack Obama, and Michael Chabon all singing its praises. It was up against fierce competition from novels such as Milkman by Anna Burns (the 2018 Man Booker Prize winner) and Circe by Madeline Miller.
The Chair of Judges, Professor Kate Williams, said, "This is an exquisitely intimate portrait of a marriage shattered by racial injustice. It is a story of love, loss and loyalty, the resilience of the human spirit painted on a big political canvas – that shines a light on today's America. We all loved this brilliant book."
Congratulations Tayari!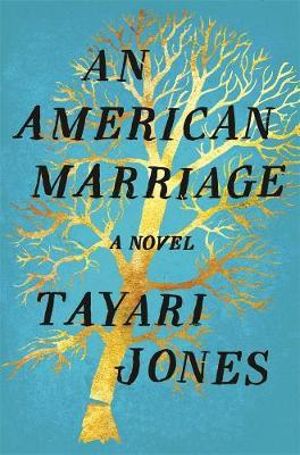 An American Marriage
Newlyweds, Celestial and Roy, are the embodiment of both the American Dream and the New South. He is a young executive and she is an artist on the brink of an exciting career. They are settling into the routine of their life together, when they are ripped apart by circumstances neither could have imagined. Roy is arrested and sentenced to twelve years for a crime Celestial knows he didn't commit.
Though fiercely independent, Celestial finds herself bereft and unmoored, taking comfort in Andre, her childhood friend, and best man at their wedding. As Roy's time in prison passes, she is unable to hold on to the love that has been her center. After five years, Roy's conviction is suddenly overturned, and he returns to Atlanta ready to resume their life together...
About the Contributor
Olivia Fricot is the Editor of the Booktopian Blog. After finishing a soul-crushing law degree, she decided that life was much better with one's nose in a book and quickly defected to the world of Austen and Woolf. You can usually find her reading (obviously), baking, writing questionable tweets, and completing a Master's degree in English literature. Just don't ask about her thesis. Olivia is on Twitter and Instagram @livfricot - follow at your own risk.
Follow Olivia: Twitter