Bruce Pascoe is a Bunurong man born in the Melbourne suburb of Richmond. Bruce has had a varied career as a teacher, farmer, fisherman, barman, fencing contractor, lecturer, Aboriginal language researcher, archaeological site worker and editor. His latest book is a junior edition of his breakaway bestseller Dark Emu, a book that urges us to reconsider everything we thought we knew about indigenous history and agriculture. Naturally, Young Dark Emu has proven to be such a hit that it's completely sold out everywhere.
We asked Bruce Pascoe a couple of questions about the new book, how he feels about its phenomenal success, and how he went about adapting Dark Emu for kids – scroll down to see what he said!
---
Tell us a little about your book!
Young Dark Emu is a book which looks at Aboriginal agriculture and why we know nothing about it. The explorers saw it so how come Australians don't know about it? Young Dark Emu contests the idea that Australian Aborigines were simple hunter gatherers.
Dark Emu is a phenomenal bestseller and Young Dark Emu is already being reprinted. Did you ever anticipate that the subject would spark so much interest in readers?
I knew the book would be a success because everywhere I go people ask me how they can tell kids about the revelations in Dark Emu, the adult book which was released in 2014 and still selling very well.
How did you go about condensing the material in Dark Emu for kids?
We were able to condense the material I wrote from Dark Emu to Young Dark Emu because I work with a team of very talented people at my publisher, Magabala Books. Together, they are an incredible team of writers, educators, editors and designers. I was absolutely thrilled with it. It worked very well and I'm happy to be able to offer it. Ever since Dark Emu was released, schools and libraries have been asking for a version for younger readers and it's fundamental that young kids learn about true, Indigenous history.
What is the biggest challenge you faced in adapting this book for kids?
The biggest challenge was to get as much information into the book without it becoming too heavy and stodgy. The finished version is a wonderful adaptation for children and the design is beautiful.
Why do you think it's important for kids to learn about this?
The most important thing is that Australians need to know the history of their country and how to look after that country. A million fish died in our rivers last summer. Why? Lack of care.
What has been the response to this book from kids so far?
I have loved working with kids on the book. They get it straight away and are so enthusiastic to explore the real history of their country.
What do you hope to achieve with this book?
I would like to think that having young people learn their history will change attitudes to Aboriginal culture but also how to look after our land. We need to enlist young people in the care of our planet and we have to begin at home.
Young Dark Emu is a fantastic starting point for learning about the true history of indigenous Australia. Where can kids go next to learn more about indigenous agriculture?
Bill Gammage's book, The Biggest Estate on Earth, is dense but it has great info. There's really not much else around but if they could look at the bibliography of Dark Emu they will find interesting information there that they can get stuck into.
Thanks Bruce!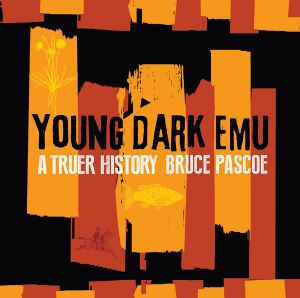 Young Dark Emu
Bruce Pascoe has collected a swathe of literary awards for Dark Emu and now he has brought together the research and compelling first person accounts in a book for younger readers.
Using the accounts of early European explorers, colonists and farmers, Bruce Pascoe compellingly argues for a reconsideration of the hunter-gatherer label for pre-colonial Aboriginal Australians. He allows the reader to see Australia...
About the Contributor
Olivia Fricot is the Editor of the Booktopian Blog. After finishing a soul-crushing law degree, she decided that life was much better with one's nose in a book and quickly defected to the world of Austen and Woolf. You can usually find her reading (obviously), baking, writing questionable tweets, and completing a Master's degree in English literature. Just don't ask about her thesis. Olivia is on Twitter and Instagram @livfricot - follow at your own risk.
Follow Olivia: Twitter