In case you haven't heard, #1 New York Times bestselling author Sarah J. Maas will be launching a brand new adult fantasy series early next year. This series is called Crescent City, and it kicks off with the release of House of Earth and Blood in January, 2020.
House of Earth and Blood tells the story of Bryce Quinlan, a half-Fae and half-human young woman who spends her days working for a black market dealer of magical artefacts and her nights partying hard in Crescent City. Her world is cleaved in two, however, when a ruthless murder takes place in the city she loves so much. Bryce is caught up in the investigation and paired up with Hunt Athalar, a Fallen angel who seems to want nothing to do with her, but with whom she has to work to solve the mystery before more malevolent forces begin to stir…
This is a bold new direction for Sarah J. Maas, and her legions of fans across the globe are thrilled at the prospect of a brand new series from the author of the Throne of Glass and A Court of Thorns and Roses series. We're already keen here at Booktopia – Sarah McDuling and I were lucky enough to hear her talk about it in person at a cosy high tea at the Tearoom in Queen Victoria Building (which you can read about here).
What's even more exciting is that the book now has a cover! Feast your eyes on the gorgeous cover for House of Earth and Blood, illustrated by Carlos Quevedo: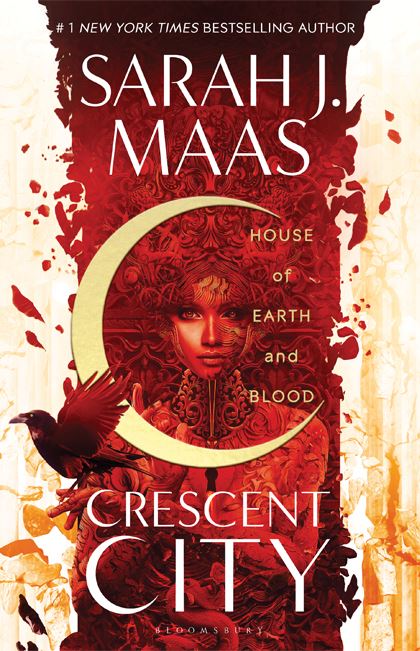 In an interview with Entertainment Weekly, Sarah J. Maas said, "I'm unbelievably excited to finally be able to share this gorgeous cover! Carlos's art is absolutely stunning, and perfectly captures the essence of this book," she says. "This series has been a passion project of mine for years now, and publishing it is a dream come true for me, so this cover is truly just the icing on the cake. I can't wait to introduce all of you to this world and its characters (and to one day explain the hidden easter eggs on this cover)!"
And now we wait…
---
House of Earth and Blood is released on the 28th of January, 2020, but you can pre-order your copy right here!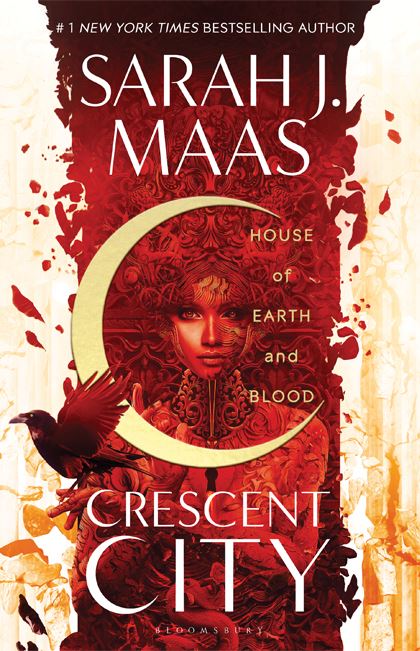 House of Earth and Blood
Crescent City: Book 1
#1 New York Times bestselling author Sarah J. Maas launches her brand-new CRESCENT CITY series with House of Earth and Blood: the story of half-Fae and half-human Bryce Quinlan as she seeks revenge in a contemporary fantasy world of magic, danger, and searing romance.
Half-Fae, half-human Bryce Quinlan loves her life. By day, she works for an antiquities dealer, selling barely legal magical artifacts, and by night, she parties with her friends, savoring every pleasure Lunathion—otherwise known as Crescent City—has to offer. But it all comes crumbling down when a ruthless murder shakes the very foundations of the city—and Bryce's world...
About the Contributor
Olivia Fricot is the Editor of the Booktopian Blog. After finishing a soul-crushing law degree, she decided that life was much better with one's nose in a book and quickly defected to the world of Austen and Woolf. You can usually find her reading (obviously), baking, writing questionable tweets, and completing a Master's degree in English literature. Just don't ask about her thesis. Olivia is on Twitter and Instagram @livfricot - follow at your own risk.
Follow Olivia: Twitter