The beloved children's book author and illustrator Judith Kerr has died aged 95, after a brief period of illness.
Kerr was the author of such books as When Hitler Stole Pink Rabbit, Mog the Forgetful Cat, and The Tiger Who Came to Tea, a book so popular that it has sold over 5 million copies worldwide since it was first published in 1968.
She was born Anna Judith Gertrud Helene Kerr on 14 June, 1923, in Berlin. The daughter of Alfred Kerr, a writer and journalist who had openly criticised the Nazi party, Judith fled Germany for England with her family in 1933. It was an experience that inspired her to write the book When Hitler Stole Pink Rabbit. She studied at the Central School of Art in London and worked as a scriptwriter for the BBC before marrying the scriptwriter Nigel Kneale, with whom she had two children.
Judith was also the author of three autobiographical novels based on her early wandering years, her adolescence in wartime London, and her brief return to Berlin as a young married woman.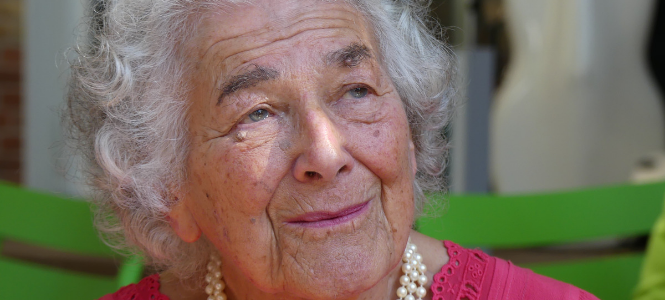 To say that Judith Kerr was beloved is perhaps an understatement: she was a writer who was simply adored by her readers across the globe. Her books were spellbinding and wondrous, magical little stories that were often drawn from or inspired by her own life experiences. She had endless enthusiasm for children, and was an eager attendee of writers' festivals and bookshop events. Just recently, Judith Kerr was named illustrator of the year at the British Book Awards, an award she was reportedly thrilled to receive.
Charlie Redmayne, the CEO of Kerr's UK publisher HarperCollins, said, "Judith Kerr was a wonderful and inspiring person who was much loved by everyone at HarperCollins. She was a brilliantly talented artist and storyteller who has left us an extraordinary body of work. Always understated and very, very funny, Judith loved life and loved people – and particularly she loved a party. Beautifully dressed and with a smile on her face she would light up the room and would always be one of the last to leave. Time spent in her company was one of life's great privileges and I am so grateful to have known her."
Judith Kerr continued to write and draw right up until she fell ill; her last book, The Curse of the School Rabbit, will be published in June.
---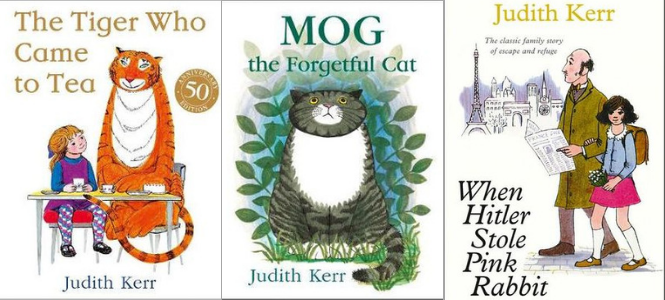 About the Contributor
Olivia Fricot is the Editor of the Booktopian Blog. After finishing a soul-crushing law degree, she decided that life was much better with one's nose in a book and quickly defected to the world of Austen and Woolf. You can usually find her reading (obviously), baking, writing questionable tweets, and completing a Master's degree in English literature. Just don't ask about her thesis. Olivia is on Twitter and Instagram @livfricot - follow at your own risk.
Follow Olivia: Twitter