Omani author Jokha Alharthi and translator Marilyn Booth have taken home the coveted Man Booker International Prize for 2019 for Alharthi's novel Celestial Bodies.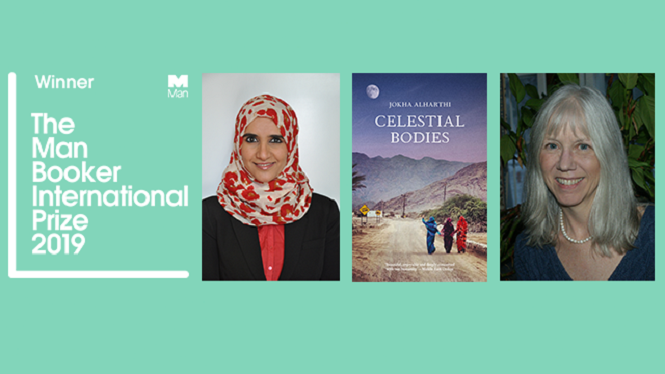 For Johka Alharthi, this is a momentous win – she is the first winner to have come from the Arabian Gulf and the first female Omani author to have her work translated into English.
The chair of judges, Bettany Hughes, said of the novel that "Through the different tentacles of people's lives and loves and losses we come to learn about this society – all its degrees, from the very poorest of the slave families working there to those making money through the advent of a new wealth in Oman and Muscat. It starts in a room and ends in a world.
"We felt we were getting access to ideas and thoughts and experiences you aren't normally given in English. It avoids every stereotype you might expect in its analysis of gender and race and social distinction and slavery. There are surprises throughout. We fell in love with it."
You can see the 2019 Man Booker International Prize shortlist here.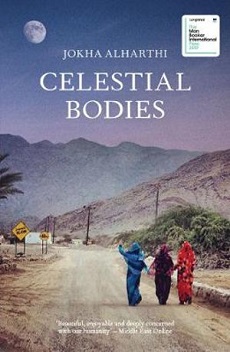 Celestial Bodies
Celestial Bodies is set in the village of al-Awafi in Oman, where we encounter three sisters: Mayya, who marries Abdallah after a heartbreak; Asma, who marries from a sense of duty; and Khawla who rejects all offers while waiting for her beloved, who has emigrated to Canada.
These three women and their families witness Oman evolve from a traditional, slave-owning society slowly redefining itself after the colonial era, to the crossroads of its complex present. Elegantly structured and taut, Celestial Bodies is a coiled spring of a novel, telling of Oman's coming-of-age through the prism of one family's losses and loves.
About the Contributor
Olivia Fricot is the Editor of the Booktopian Blog. After finishing a soul-crushing law degree, she decided that life was much better with one's nose in a book and quickly defected to the world of Austen and Woolf. You can usually find her reading (obviously), baking, writing questionable tweets, and completing a Master's degree in English literature. Just don't ask about her thesis. Olivia is on Twitter and Instagram @livfricot - follow at your own risk.
Follow Olivia: Twitter