Game of Thrones is finally over and only one question remains: what on earth do I do now?
Of course, I know that Game of Thrones isn't really over because there is still another ASOIAF book coming, but we all know that that book is a long way away from publication. And there's no denying that Game of Thrones was a phenomenon that ignited a passion for fantasy storytelling on a huge scale, and something has to fill in the void left by the biggest TV event in recent history.
I see no reason why it can't be a fantasy book series.
I got to thinking after a reader tweeted at us asking for recommendations for books similar to ASOIAF, and then consulted the Booktopia book gang. Together, we came up with a mix of six books and book series that are sure to satisfy all your Game of Thrones cravings.
---
The Wheel of Time series
by Robert Jordan
Why you should read it: This expansive 14-book saga by Robert Jordan takes high fantasy worldbuilding to a whole new level. With 2782 named characters alone, plus a story that incorporates elements of Asian and European mythology and spirituality, this is a series that is perfect for fans of Game of Thrones' deeply immersive brand of storytelling.
It takes place in an unnamed world that simultaneously experiences the past and the future, in which one man (the Dragon Reborn) is destined to save the world from the Dark One. This is a modern fantasy classic, and is an ideal place to start once you've left the Seven Kingdoms for good.
Start with: The Eye of the World.
---
The Priory of the Orange Tree
by Samantha Shannon
Why you should read it: The Priory of the Orange Tree is a standalone epic fantasy novel by Samantha Shannon, and at 850 pages it's a meaty tale with enough dragons to torch all of Westeros.
The queendom of Inys was once ruled by a vicious dragon known as the Nameless One. Vanquished long ago by Galian Berethnet, legend has it that the dragon will return unless a queen descended from his line sits on the throne. Queen Sabran must therefore conceive a daughter in order to protect her realm and avoid the knives of the assassins at her door, while across the sea a dragonrider is gathering strength…
This is a brilliant feminist fantasy novel, and a must-read for Daenerys, Sansa, and Brienne loyalists.
---
The Godblind Trilogy
by Anna Stephens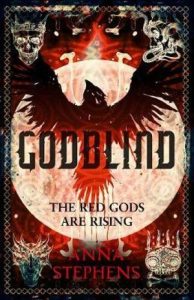 Why you should read it: Game of Thrones is known for the ruthless treatment of its core characters, leaning heavily on the more brutal elements of fantasy and occasionally even horror to subvert everything we thought we knew about the genre.
The Godblind trilogy takes this to the next level entirely. It's a true grimdark fantasy epic, a bleak and brutal tale of war and political intrigue. The plot is centred on two neighbouring kingdoms, Mireces and Rilpor, as a series of disturbing events upsets the uneasy truce that lies between them. Brooding over both kingdoms is the threat of the return of the Dark Lady, a goddess who ruled over the land long ago.
The third and final book in this series, Bloodchild, is out in August, so there's plenty of time to get stuck into the first two books before this bloody saga ties up for good.
Start with: Godblind.
---
The Kingkiller Chronicles
by Patrick Rothfuss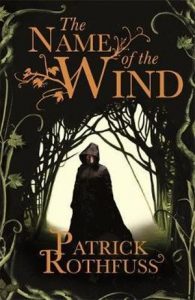 Why you should read it: Patrick Rothfuss' fantasy trilogy The Kingkiller Chronicles has become a true classic of the genre. His tale of Kvothe, a pitiless orphan turned brazen magician, thief, and assassin, has all the major ingredients that make Game of Thrones so compelling and then some – it's a story of exile, political intrigue, courtship, adventure, love, and magic.
And with an adaptation helmed by Lin Manuel Miranda in the works, I think it's safe to say that this is one story you're going to want to dig into sooner rather than later.
Start with: The Name of the Wind.
---
The Poppy War series
by R.F. Kuang
Why you should read it: The first book in this fierce and thrilling fantasy series made plenty of waves when it debuted last year, and if you haven't picked it up yet you definitely need to.
This series introduces us to Rin, a poor orphan from the Nikara Empire who is admitted to the elite Sinegard Academy where she discovers a lethal talent for shamanism. Struggling to fit in, Rin hones these talents in secret with the help of a highly unconventional teacher and some psychoactive substances, eventually realising that she can channel a vengeful fire god known as the Phoenix. It's a discovery which may just cost Rin her humanity, particularly when the neighbouring Federation of Mugen threatens the Nikara Empire with war.
The novel is heavily based on the Second Sin-Japanese War and the Song dynasty of China (960-1279 BCE), and is perfect for Game of Thrones fans looking for something a little different but just as rich and engaging.
Start with: The Poppy War.
---
The Nevernight Chronicles
by Jay Kristoff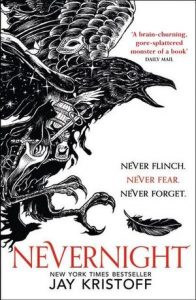 Why you should read it: Jay Kristoff's bloodthirsty trilogy about the ruthless assassin Mia Corvere needs no introduction. This series is so popular that advanced reading copies of the last book in the series (Darkdawn, coming this September) are as prized as Valyrian steel.
Mia is the vengeful daughter of an executed traitor gifted with the ability to speak to the shadows. It's a gift that leads her straight to the door of the Red Church, a deadly institution that turns fledgling killers into elite assassins. Hungry for revenge, Mia jumps at the chance to get a step closer to her father's killers, but first she must make herself into a weapon – or die in the attempt.
Bold and lyrical, this is one for the Arya Stark fans.
Start with: Nevernight.
---
If you have a favourite fantasy series that is perfect for fans of Game of Thrones, tell us below in the comments!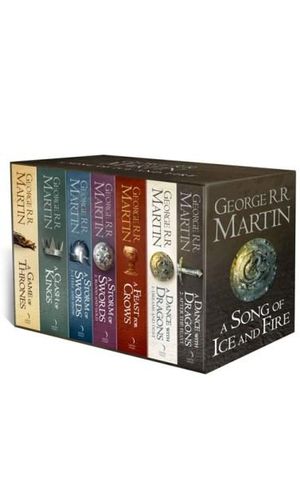 A Game of Thrones - The Story Continues
7 Volume Box Set
George R.R. Martin's A Song of Ice and Fire series has set the benchmark for contemporary epic fantasy. Labelled by Time magazine as one of the top 100 most influential people in the world, Martin has conjured a world as complex and vibrant as that of J.R.R. Tolkien, populated by a huge cast of fascinating, complex characters, and boasting a history that stretches back twelve thousand years.
Three great storylines weave through the books, charting the civil war for control of the Seven Kingdoms; the defence of the towering Wall of ice in the uttermost north against the unearthly threat of the Others; and across the Narrow Sea the rise to power of Daenerys Targaryen and the last live dragons in the world.
About the Contributor
Olivia Fricot is the Editor of the Booktopian Blog. After finishing a soul-crushing law degree, she decided that life was much better with one's nose in a book and quickly defected to the world of Austen and Woolf. You can usually find her reading (obviously), baking, writing questionable tweets, and completing a Master's degree in English literature. Just don't ask about her thesis. Olivia is on Twitter and Instagram @livfricot - follow at your own risk.
Follow Olivia: Twitter