What a wild ride!
The Chain by Adrian McKinty is the kind of book that you have to read in a single sitting, purely because the gripping storyline never gives you an opportunity for a break. From the very first page, the plot jumps into hyperdrive and then becomes a frantic race towards the finish line.
In other words, this book is very fast paced.
With its immediately gripping and highly original premise, The Chain throws readers into a murky world full of compromised values, impossible decisions, and moral grey areas. This is a world where you'll be amazed to find yourself rooting for a ruthless kidnapper and her heroin junkie accomplice to succeed in abducting an innocent little girl. They have to do it. Even if they don't want to, even if it makes them feel sick to the stomach. They have no choice. They are victims of The Chain.
Here's how it works…
You receive a phone call telling you that your child has been kidnapped. To get them back, you must pay a ransom and then kidnap someone else's child.
If you call the police, your child will die.
If you do not follow the rules, your child will die.
You must force the parents of the child you have kidnapped to pay the ransom and kidnap yet another child. Only once they successfully complete a kidnapping will your own child be released.
This is The Chain. And the worst part is that you will never break free of it. Even after you have completed your link in The Chain and your child is returned to you, you will be subject to the will of The Chain for the rest of your life. They will watch you forever. They may call on you at any time and you will have to do as they say. You may have your child back, but your family will never be safe again.
So! Are you terrified yet?
Rachel, our determined main character, is a mother and a cancer survivor (who may or may not be in remission). From the moment she receives the first phone call from The Chain, she knows she will do anything to get her daughter back. With help from her ex-marine former brother-in-law she sets out to complete her link in The Chain… whatever it takes, no matter the cost.
I cannot stress enough that this book will grab hold of you and keep you captive until its explosive conclusion. It's really not the kind of book you can put down, so make sure you clear your schedule before you start reading. Full of high octane, action packed drama, and suspense, The Chain is a big, bold blockbuster of a read that will shock and entertain readers in equal measure. Perfect for fans of David Baldacci and Harlan Coben.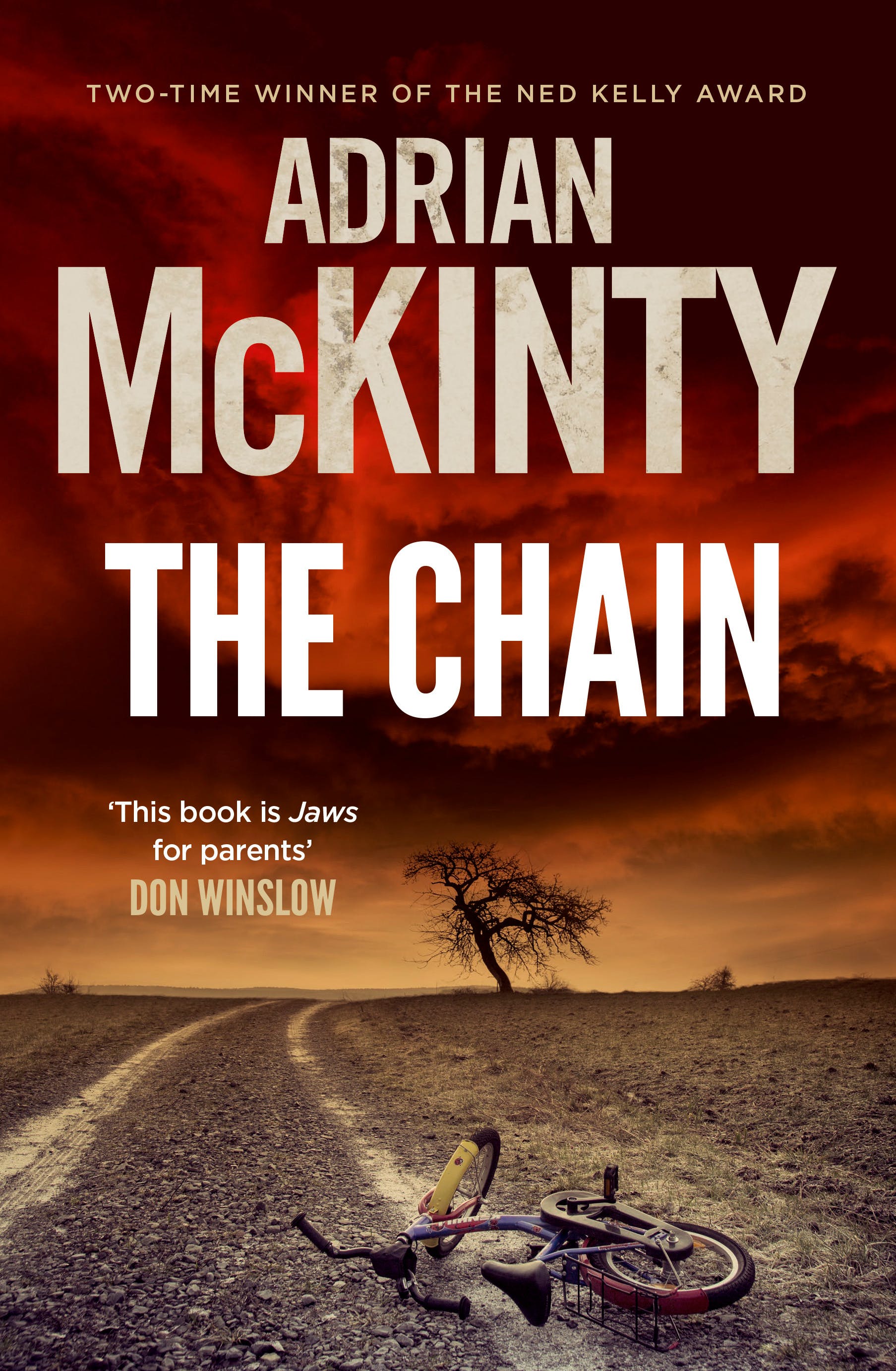 The Chain
Victim. Kidnapper. Criminal. You will become each one. You are now part of the chain. Don't break the chain.
The only way to get your child back is to kidnap another.
Listen carefully...
Your child has been kidnapped.
You must abduct someone else's child to save your own.
Disobey. Break the rules. Go to the cops. Your child will die.
Your victim's parents must kidnap another child before yours is released.
You are now part of the chain.
About the Contributor
Sarah McDuling is Booktopia's Category Manager for Children's and Young Adult Books. She has been in the bookselling game for almost a decade and a dedicated booklover since birth (potentially longer). At her happiest when reading a book, Sarah also enjoys talking/writing/tweeting about books. In her spare time, she often likes to buy a lot of books and take photographs of books. You can follow her on Twitter and Instragram @sarahmcduling
Follow Sarah: Twitter