I'm one of those people who loves a good fairytale retelling – particularly one that plays a little on the dark side. If you're anything like me, then you need to pick up a copy of Stepsister by Jennifer Donnelly.
This is Cinderella with a twist… because it's not even about everyone's favourite rags-to-riches princess. It's about one of the ugly stepsisters.
What I loved most about this book is how Donnelly approaches the idea that good people do bad things. Isabelle is one of Cinderella's two stepsisters. The story begins with a horrific scene of Isabelle being pressured by her mother into cutting off her own toes in order to fit her foot into the glass slipper. This isn't the first mistake Isabelle has made due to peer pressure, fear, embarrassment, and self-loathing.
Isabelle is a strikingly real person. She is a girl who sometimes buries her true self due to external pressures – her mother, society, sexism. There are reasons that Isabelle (and her other sister Tavi) mistreated Ella and none of those reasons are pretty. This is a story about girls who aren't just petty for the sake of being petty. They are girls who let their fear and self-loathing compromise who they want to be.
Both Isabelle and Tavi are loud and proud of who they really are. Isabelle is the leader. Tavi is the brains. Neither of them want the traditional life a woman is meant to want. But, at the same time, both girls are just as malleable as the rest of us. They both have their demons.
On the outside Isabelle appears to be strong, fearless and brave – and to some degree she absolutely is. She often outshines the boys in areas only men are meant to be good at (note the sarcasm), and she is proud of those achievements. But when it comes right down to it, Isabelle is living in a world where girls aren't meant to fence better than boys.
Isabelle, Tavi, and their mother are also now ostracised from the community, as their mistreatment of poor Cinderella (now the Queen of France) has become common knowledge.
Left behind in the mess that has become their lives, Isabelle wants more than anything to be pretty, so she makes a deal with a powerful fairy. If Isabelle can find the missing pieces of her heart, the fairy will make her beautiful.
And if all of that awesomeness isn't enough to get you hooked… there's a whole other side to this story that I haven't even touched on yet!
Stepsister starts with this great opening prologue of three other sisters – a maiden, a mother, and a crone. They draw maps. Maps of people's lives. These maps cannot be changed. Except there is one man – Chance – who gets his thrills from stealing maps from the sisters and helping the subject of said map change their life!
Isabelle's map is one such map. Chance is determined to help Isabelle change her fate. But the crone – known as Fate – has other ideas.
I love Chance and Fate! They are two sides of the same coin and there seems to be a level of respect running underneath their discord.
Stepsister is dark, honest, confronting, and enchanting. For anyone who has ever wanted something more from life, or from themselves, this story will ring true for you, as it did with me!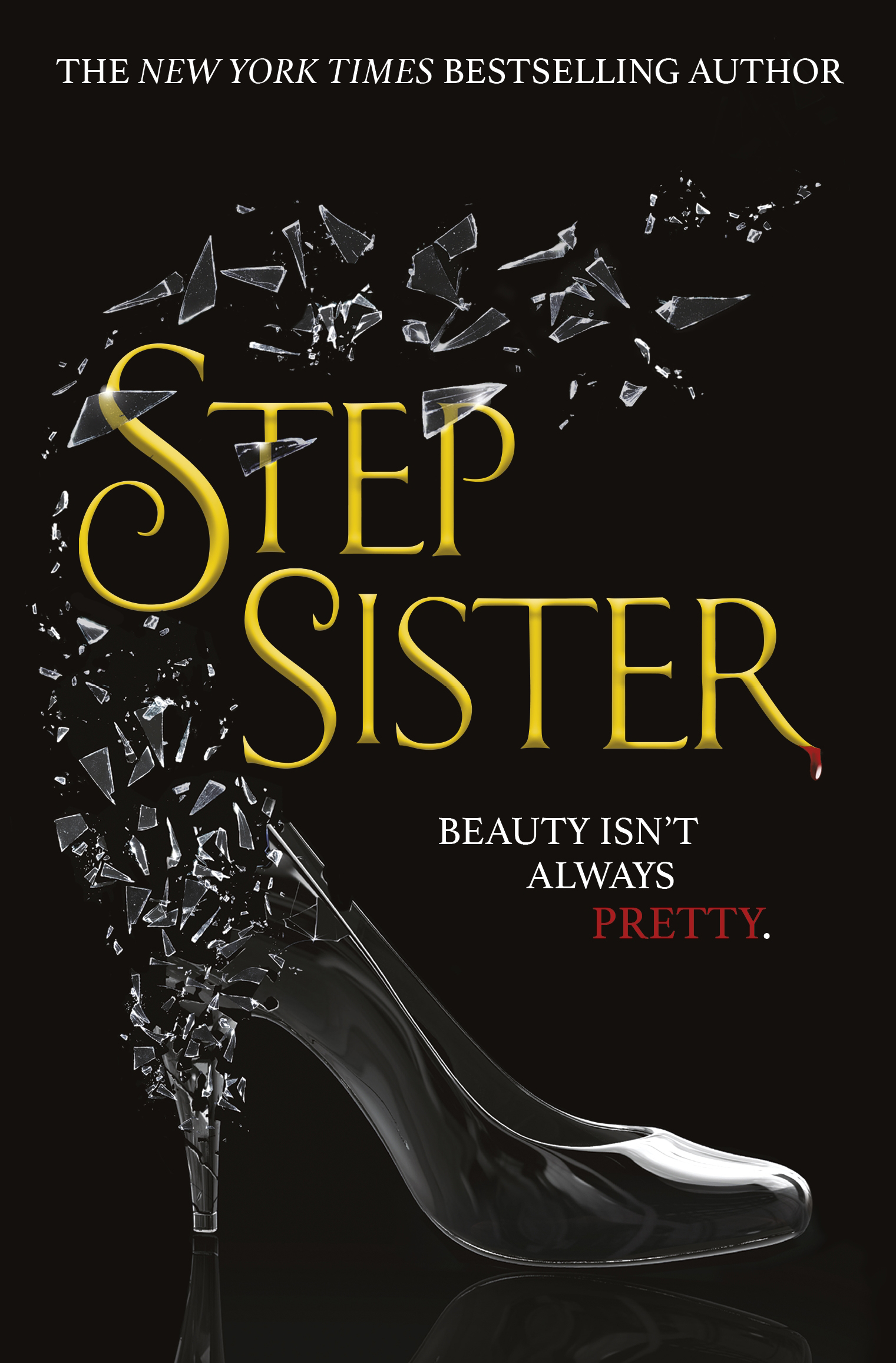 Stepsister
Stepsister takes up where Cinderella's tale ends.
We meet Isabelle, the younger of Cinderella's two stepsisters. Ella is considered beautiful; stepsister Isabelle is not. Isabelle is fearless, brave, and strong-willed. She fences better than any boy, and takes her stallion over jumps that grown men fear to attempt. It doesn't matter, though; these qualities are not valued in a girl. Others have determined what is beautiful, and Isabelle does not fit their definition. Isabelle must face down the demons that drove her cruel treatment of Ella, challenge her own fate and maybe even redefine the very notion of beauty...
About the Contributor
Before entering the exciting world of books, Bronwyn served in the Royal Australian Air Force, travelled extensively and worked (still does!) as a barista on the weekends. Books are her true passion. Bronwyn's debut fantasy novel Relic is coming out in 2019 with indie publishing house Talem Press. They are to publish her entire trilogy called The Relic Trilogy. In her spare time, Bronwyn writes, reads and enjoys keeping fit (which she undoes by eating loads of chocolate) with Martial Arts and personal training. She can't answer what her favourite book is but she has a soft spot for Peter Pan (J.M Barrie), Outlander (Diana Gabaldon), Stardust (Neil Gaiman), The Illuminae Files (Jay Kristoff and Amie Kaufman) and Six of Crows (Leigh Bardugo). Fantasy, sci-fi and YA make up the majority of her bookshelves.
Follow Bronwyn: Twitter