Paige Toon grew up between England, Australia, and America, and has been writing books set in sun-drenched locations around the world since 2007. She has released eleven fiction novels and a three-part spin off series for young adults. If You Could Go Anywhere is her latest novel.
---
If You Could Go Anywhere is a book about travel and discovery, finding places and finding yourself. If you could go anywhere, where would you go and why?
Cappadocia in Turkey. It's one of the places I wrote about in If You Could Go Anywhere, but I didn't have time to visit it and really do it justice (I'd already been to both Italy and Norway on research trips)!
Cappadocia is famous for hot air ballooning – the pictures online are incredible: dozens of colourful balloons floating over the Göreme National Park with an incredible landscape of fairy chimney rock formations and volcanic valleys. It looks absolutely magical.
What do you hope readers will discover in If You Could Go Anywhere?
I hope more than anything that they connect to Angie and her story and that they enjoy going on her journey with her. Angie has never travelled but has always wanted to and I hope readers are imbued with their own sense of wanderlust and feel like they're right there with Angie as they see the locations through her eyes.
Overall though, If You Could Go Anywhere is a love story – not just between Angie and the mysterious Alessandro, but also between Angie and the Italian family she is only just now getting to know.
What is your favourite quote/words to live by?
Five years from now, you'll look back and understand why this happened.
My dad said this to me as a teenager and last year I wrote an entire book based around the premise. I'm not sure I believe that everything happens for a reason, but I do believe it's usually possible to find a positive out of negative, even if it's not immediately apparent what it is.
If you were planning a literary dinner party, which three authors (dead or alive) would you invite?
Jane Austen, obviously! Who wouldn't want to have a proper natter to her? Marian Keyes because she's one of my favourite women's fiction authors and has been ever since I read her debut, Watermelon – plus I've met her a few times and she's lovely. And finally, Lucy Branch who is the author of a very cool series about alchemy and also one of my closest friends – I'd always choose to have her at a dinner party with me!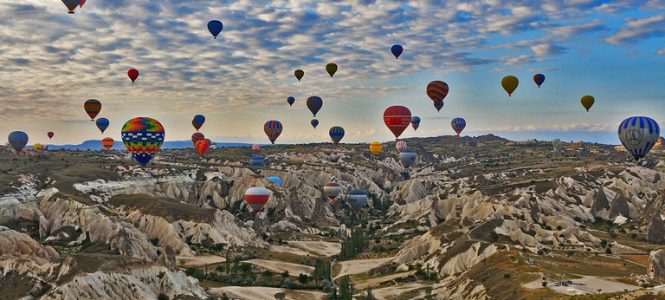 What books are on your TBR pile right now?
Quite a few that have high Goodreads ratings. I recently read the second book by Sally Thorne, 99 Percent Mine, and saw that her debut, The Hating Game – a book I loved – was really highly rated. I thought I'd check out the others on the list and have since devoured sexy romances by Christina Lauren and Alice Clayton – they were the perfect holiday reads. I'm also reading Michelle Obama's autobiography, Becoming, which is excellent, and I need to read the second book in the Maze Runner series because my son wants to talk to me about it! The first was pretty gripping.
Do you have any unusual writing and/or reading habits?
I can only write well in the autumn! In the summer my head feels like its's full of cotton wool and I can't connect to my characters so I always write my books in two-three months after the summer holidays.
If If You Could Go Anywhere had a theme song, what would it be?
Don't laugh but I'm going to say "How Far I'll Go" by Auli'i Cravalho from the Moana soundtrack!
Funnily enough, this film sparked off my initial idea, which shows ideas really can come from anywhere, even Disney movies! I wrote the book to a soundtrack of my favourite artists though – mostly Catfish and the Bottlemen and Yonaka, who are quite a new band, but I'm expecting great things…
We'd love to know what's up next for you – can you tell us anything about your next project?
I'm currently trying to decide between two book ideas. I've been pondering one for a while, but landed in Australia a few weeks ago and, in my jet-lag-riddled state, woke up in the early hours with a brand new idea. I'm just waiting to hear what my editor thinks!
Thanks Paige!
---
If You Could Go Anywhere is available now.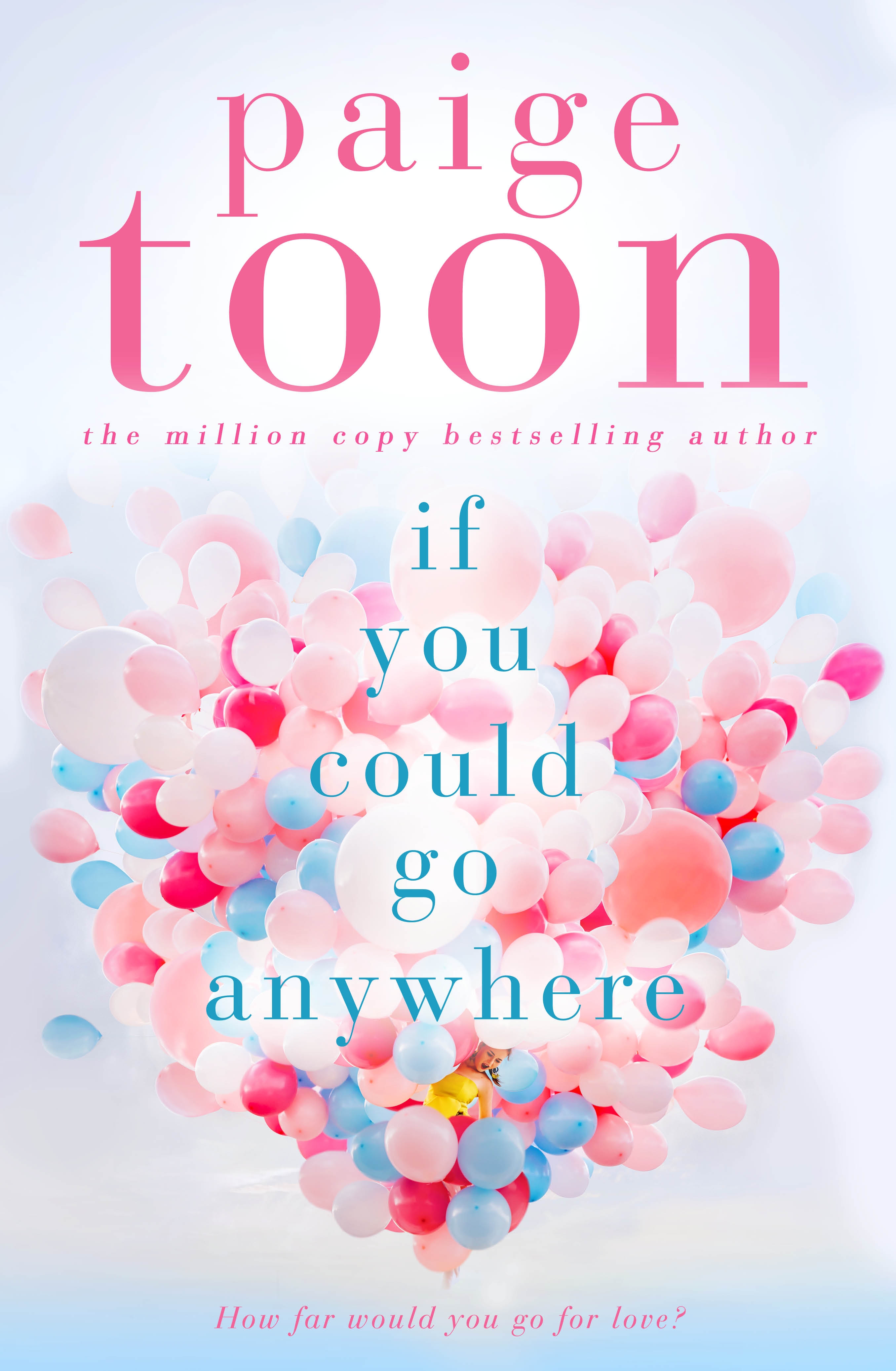 If You Could Go Anywhere
The heartbreaking, romantic and utterly compelling new novel from international bestselling author Paige Toon. How far would you go for love?
Angie has wanted to travel her entire life. But at 29, she has never been anywhere; never even stepped outside the small opal mining town in the Australian outback where she grew up. When her long-suffering grandmother passes away, Angie, her sole carer, is finally set free, with the whole world laid out before her...
About the Contributor
Olivia Fricot is the Editor of the Booktopian Blog. After finishing a soul-crushing law degree, Olivia decided that life was much better with one's nose in a book and quickly defected to the world of Austen and Woolf. You can usually find her reading (obviously), baking, writing questionable tweets, and completing a Master's degree in English literature. Just don't ask about her thesis. Olivia is on Twitter and Instagram @livfricot - follow at your own risk.
Follow Olivia: Twitter