It seems like only yesterday that the Polly and Buster series began with the release of The Wayward Witch and the Feelings Monster back in 2017. Kids all over Australia fell in love with the gorgeous story of Polly and Buster, a spunky little witch and a friendly monster who strike up a friendship that is forbidden by the world they live in. Through thick and thin, these two unlikely heroes have proved that courage and friendship are among the most important things in the world.
Sadly, the series will be drawing to a close very soon with the release of The Search for the Silver Witch on June 1. It's been an exciting and rewarding journey for Rippin, who wrote and illustrated every book herself, to see Aussie kids respond so well to her story and its characters.
"There are so many kids out in the world who do struggle and if they can read a character who's struggling but still manages to come through at the end, that's empowering for them." she says.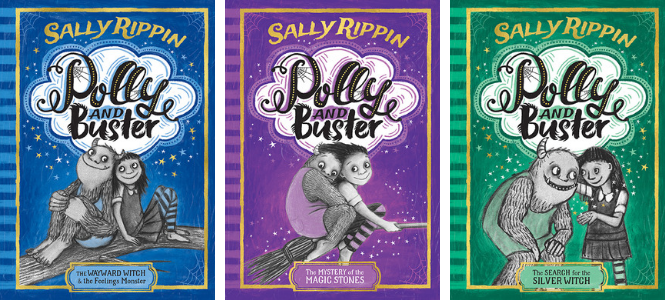 Like many of Sally Rippin's books, the Polly and Buster series is all about acceptance of others, teaching kids the value of kindness while being super fun and engaging. Rippin also isn't afraid to go a little dark and complex with her themes, as she is confident that her young readers will understand and appreciate the story.
"You just have to write what you feel strongly about, and that's where all my writing comes from. Kids are exposed to this world as much as we are, it must be more confusing for them than it is for us, and so trying to find a way to explain it to them, to make it feel less scary but making sure that there's adventure and there's humour and there's things that they can relate to on their level as well, that's the thing that I always panic about – hoping I got this right and that it's not too earnest or heavy handed."
This kind of concern is a mark of the respect that Rippin has for her young readers – her books engage and inspire them, but never treat them as if they won't understand what's happening. Rippin revealed that she is sometimes approached by readers as young as 5 or 6, little kids who adore the series and have read every book. It's moments like these which make it all worthwhile for this beloved children's author, and we can't wait to see what her next project will be!
To celebrate the release of the very last Polly and Buster book, Sally Rippin came in to Booktopia's offices to sign a big bunch of copies of The Search for the Silver Witch – if your kids love this series as much as we do, you'll want to nab one for them quick smart.
And while you wait for the release of The Search for the Silver Witch, why not check out our podcast with Sally? Sarah McDuling and I sat down with Sally to chat about the book, the importance of writing children's books that are challenging, compassionate, and accessible, and what she's got coming next. Have a listen below!
The Search for the Silver Witch is available for pre-order now.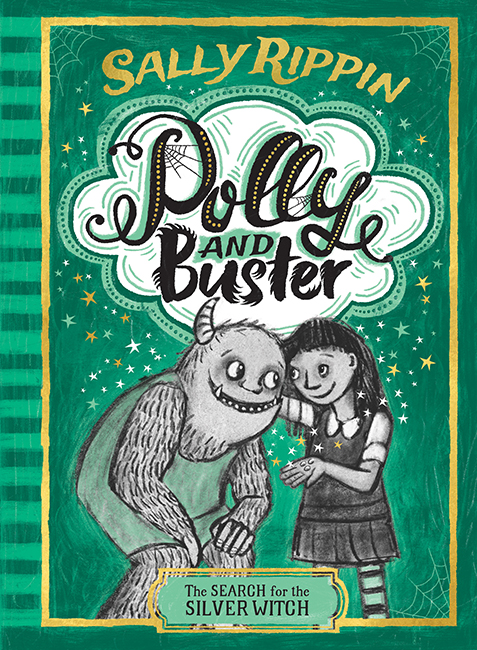 The Search for the Silver Witch
Polly and Buster: Book 3
Is being best friends enough to save a whole town?
Polly and Buster have always believed that witches and monsters can be friends, but it seems no-one else agrees. With the witches furious and the monsters in uproar, their whole town is heading for a war … and yet no-one realises that a much greater menace lurks nearby.
Can Polly and Buster bring everyone together in time to save their town from the biggest danger of all?
The thrilling finale to the much-loved Polly and Buster trilogy, written and illustrated by award-winning and best-selling author Sally Rippin.
About the Contributor
Olivia Fricot is the Editor of the Booktopian Blog. After finishing a soul-crushing law degree, Olivia decided that life was much better with one's nose in a book and quickly defected to the world of Austen and Woolf. You can usually find her reading (obviously), baking, writing questionable tweets, and completing a Master's degree in English literature. Just don't ask about her thesis. Olivia is on Twitter and Instagram @livfricot - follow at your own risk.
Follow Olivia: Twitter