The beloved Australian poet Les Murray has died at the age of 80.
Murray's death was confirmed by his agent of 30 years, Margaret Connolly, who said that the poet passed away peacefully at a nursing home in Taree yesterday after a period of illness.
Seen by many as Australia's unofficial poet laureate (a role he himself spurned), the career of the "Bard of Bunyah" spanned over 40 years, during which he invigorated Australia's literary landscape with work that was as challenging as it was electrifying. His poetry was quintessentially Australian, yet it transcended notions of national boundaries to speak to people across the world.
Born in 1938, Les Murray grew up in humble circumstances on a dairy farm in Bunyah, on the north coast of New South Wales. His harsh upbringing was reflected in much of his poetry, contrasted with the beauty of the rural bushland that surrounded him.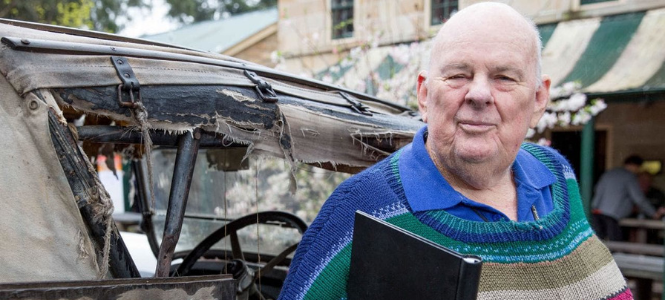 Murray first began writing poetry in earnest in 1956, with poems appearing in such publications as Honi Soit and Southerly during his time spent at the University of Sydney (1957-1961). His first book, The Ilex Tree, was published with Geoffrey Lehmann in 1965, and a solo collection followed a few years later (The Weatherboard Cathedral, 1969).
Les Murray became a full-time poet in the early 1970s, working as an editor of Poetry Australia from 1973 until 1979. He also enjoyed a prolific career as an essayist and cultural critic, earning a reputation for being something of an anti-authoritarian figure in his staunch republican views and support of rural values.
Over the course of his career, Murray was the recipient of some of the most distinguished prizes for poetry in the world, a fact which gave the unorthodox poet some uneasiness. These prizes include the 1996 T.S. Eliot prize and the 1999 Queen's gold medal for poetry. He was also in contention for the 1995 Nobel Prize in Literature (the award ultimately went to Seamus Heaney).
Murray was honoured in the opening address of the NSW Premier's Literary Awards ceremony last night, with State Librarian John Vallance calling him "one of the greatest poets ever to have written in English."
He will be remembered as one of Australia's most compelling poets – you can find more of his work here.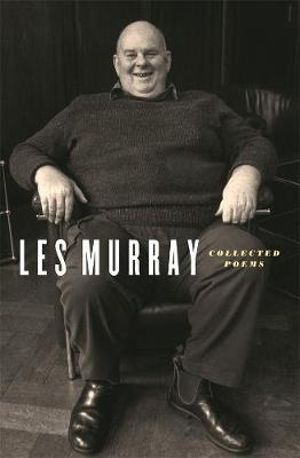 Collected Poems
Les Murray's new and updated Collected Poems displays the full range of his poetic art.
This magnificent hardback volume contains all the poems he wants to preserve, apart from the verse novel Fredy Neptune, from his first book The Ilex Tree (1965) to Waiting for the Past (2015). In tracing Murray's artistic development, it shows an ever-changing power, grace and humour, as well as great versatility and formal mastery.
About the Contributor
Olivia Fricot is the Editor of the Booktopian Blog. After finishing a soul-crushing law degree, Olivia decided that life was much better with one's nose in a book and quickly defected to the world of Austen and Woolf. You can usually find her reading (obviously), baking, writing questionable tweets, and completing a Master's degree in English literature. Just don't ask about her thesis. Olivia is on Twitter and Instagram @livfricot - follow at your own risk.
Follow Olivia: Twitter