As a lover of on-screen entertainment, I am always on the look-out for addictive new shows to binge watch. You can imagine my delight, then, when I discovered Younger and, when I was going through Younger withdrawals, The Bold Type.
Both of these shows are hilarious, fun and utterly addictive – I honestly can't get enough!
Younger follows the story of Liza Miller, a 40-something woman who lies about her age to get a job in the publishing industry after spending the most part of the last two decades raising her daughter. This is a show full to the brim with powerhouse women.
The Bold Type follows the story of three best friends – Kat, Sutton and 'Tiny' Jane – who work for a global women's magazine called Scarlet. Kat is the Director of Social Media, Sutton is a fashion assistant and Jane is a staff writer.
Both these shows have huge fan-bases and as a fan, I can safely say that when these shows are finished I will cry.
But as someone who works in the book industry, I'm here to talk to you about books! Here are 7 books you should read if you love Younger or The Bold Type.
---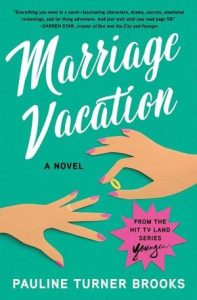 Marriage Vacation by Pauline Brooks
I'd be silly not to include – and start with – Marriage Vacation by Pauline Brooks. For those of you who watch Younger, the name will sound familiar. Marriage Vacation is the fictional book in the TV show that the fictional character Pauline Brooks writes.
In season four of the show, the editors of Empirical Press fall in love with Marriage Vacation, a book about a woman who leaves her husband and family to rediscover herself. Then they find out that the author is the estranged wife of their publisher! How scandalous!
They publish it anyway and it becomes a massive hit. Someone out there was a smart cookie indeed and decided that this book had to actually exist… and here it is!
If you've ever wondered what exactly is on page 58, now you can find out…
---
Ladies in Black by Madeline St John
Australians might know a little bit about this fun and fabulous book, which was originally published as The Women in Black.
It's also now been made into a delightful movie starring Angourie Rice, Rachel Taylor, Noni Hazlehurst, Susie Porter and Shane Jacobson.
This is one of those books that looks at the 'extraordinariness of ordinary lives' (a term I love).
Set in Sydney in the 1950s, Ladies in Black follows the workers at the famous F.G. Goode department store. When young Lisa, a smart, driven, and shy young woman starts working there one summer, she doesn't realise just how much this department store is going to change her life.
This is a story of these 'ladies in black' and the changes they go through during the crazy Christmas rush. Striving for love, opportunity, adventure, and fun, these women are easy to fall in love with!
---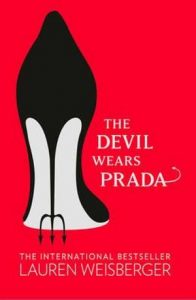 The Devil Wears Prada by Lauren Weisberger
If you haven't read or seen The Devil Wears Prada by Lauren Weisberger, I have just one question for you…
What have you been doing?!
This is a great one for those of you who love, love, love the fashion in The Bold Type. This was a huge bestseller when it was released due to the sharp, witty, and addictive storyline.
This story follows the serious and down-to-earth Andrea, a recent college graduate with big and serious dreams. 'Andy' manages to land a highly-coveted job as the assistant to Miranda Priestly – the editor of the world's most fashionable magazine.
She has no idea the wild ride she's in for. As the title suggests, Miranda isn't anyone's idea of the perfect boss… except that working for her can open many doors. Doors that many girls throughout the world would kill to walk through. Andy isn't one of those girls but she soon learns her place. Besides, it's all going to be worth it… right?
---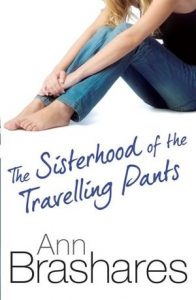 The Sisterhood of the Travelling Pants by Ann Brashares
This is one of those stories I have loved for a long time. It's a lot more 'innocent' than shows like Younger and The Bold Type, as it follows four teenage friends.
Lena (the shy one), Tibby (the rebel), Bridget (the wild one), and Carmen (the writer) have been best friends since birth. This unstoppable group are preparing to spend their first summer apart… ever!
Carmen buys a pair of second-hand jeans and they are surprised to discover that the jeans look great on all of them, despite the fact that they all have very different physiques. To these friends, it is a sign. They decide to share the jeans (the 'travelling pants') over the summer to keep them connected.
Of course this is a summer of change. Each girl experiences challenges, heart-ache and adventure. The Sisterhood of the Travelling Pants is a beautiful story of friendship and this unforgettable sisterhood! Plus, there's a really fun movie adaptation if you're interested, starring Blake Lively, America Ferrera, Alexia Bledel, and Amber Tamblyn.
---
The Sunshine Sisters by Jane Green
If you're a fan of bestselling author Jane Green then make sure you pick up a copy of her latest book The Sunshine Sisters!
We follow the story of Ronni Sunshine – a glamorous, successful, dramatic and narcissistic Hollywood actress that has come to the end of her prime. Ronni discovers she has ALS, a degenerative motor neuron disease that has no cure.
Ronni has three adult daughters – Nell, Meredith, and Lizzy – and she insists that they come home to help her take her own life. The problem is, her daughters already have enough problems of their own and mummy dearest wasn't the best mother to them growing up.
Once together again, old jealousies, secrets, and fears rear their ugly heads. This is a great read and is one of those stories that questions whether blood is thicker than water.
---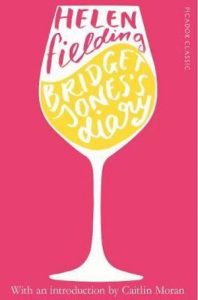 Bridget Jones's Diary by Helen Fielding
OK, here's another one of those books that if you haven't already read, I might cry. There's even three movies for you to enjoy, starring Renee Zellweger, Hugh Grant, and Colin Firth.
Bridget Jones's Diary may be my favourite Pride and Prejudice retelling – as it is so completely different from the original and yet also so similar!
Instead of Elizabeth Bennett, you have Bridget Jones – an excessive drinker, smoker and potty-mouth who is kind of obsessed with her weight and not to mention… very, very single. Bridget is hilarious and so relatable. She's just a woman trying to make it through the day without embarrassing herself.
She also has a tough decision on her hand: Mark or Daniel? Both men have their flaws and yet both are highly appealing for Bridget.
Bridget's friends might just be my favourite thing about this book though – she has the friends everybody needs! Shazzer, Jude, and Tom are always there to laugh with and at Bridget, whenever she needs them!
There are a lot of moments that leave you cringing, laughing and wanting to hide under the covers and never come out again… but there are also those great 'GO BRIDGET' moments that are wholly unforgettable (the GIF below is not one of those moments…)
---
The Intern is an absolute must for your list and here's why: it's witty, funny, fresh, and totally relatable.
Josie Browning is a woman with a dream: she wants to have it all. While she may have a stellar academic record and an amazing career in journalism, Josie is struggling with the day-to-day. That is, she can't stop constantly embarrassing herself, her sister Kat, or her bestie Angel.
Then Josie lands an internship at an incredible fashion magazine called Sash. So begins her battle with the two other interns for the coveted columnist job.
This is going to be one year Josie won't forget – a year filled with coffee-fetching, 10-hour days, celebrities and free beauty supplies… not to mention a drool-worthy love interest!
---
Plus a few more (just in case)…
What I Like About Me by Jenna Guillaume
Star-Crossed by Minnie Darke
Confessions of a Shopaholic by Sophie Kinsella
The Nanny Diaries by Emma McLaughlan, Nicola Kraus
Something Borrowed by Emily Giffin
Love, Rosie by Cecelia Ahern
This Charming Man by Marian Keyes
About the Contributor
Before entering the exciting world of books, Bronwyn served in the Royal Australian Air Force, travelled extensively and worked (still does!) as a barista on the weekends. Books are her true passion. Bronwyn's debut fantasy novel Relic is coming out in 2019 with indie publishing house Talem Press. They are to publish her entire trilogy called The Relic Trilogy. In her spare time, Bronwyn writes, reads and enjoys keeping fit (which she undoes by eating loads of chocolate) with Martial Arts and personal training. She can't answer what her favourite book is but she has a soft spot for Peter Pan (J.M Barrie), Outlander (Diana Gabaldon), Stardust (Neil Gaiman), The Illuminae Files (Jay Kristoff and Amie Kaufman) and Six of Crows (Leigh Bardugo). Fantasy, sci-fi and YA make up the majority of her bookshelves.
Follow Bronwyn: Twitter