I always love being able to say that a book was not what I was anticipating at all. Emily Eternal, the debut novel of M.G. Wheaton, really took me by surprise, and was honestly a little mind-blowing.
This book is about an artificial consciousness (very specifically not an artificial intelligence, thank you very much) called Emily. When we meet Emily, she is being used as a glorified and infallible therapist. She was designed to help humans process their trauma – kind of sweet right?
I love Emily because she is so human. Part of her programming is to consistently improve herself to become more human. She is witty, sassy, intelligent and, in so many ways, so very human. She is constantly torn between doing what a human would do or taking the easier 'AC' path. Then you start wondering: does she really care or is it just part of her programming? Being in her head meant, as a reader, I was often just as confused as she was. Is she human? Is she artificial? But she seems so real…
Unfortunately, none of this really matters anymore. Why? Well, the world's about to end and things that once mattered don't really rank that highly anymore. When we join the story, the world has been told time is running out. The sun is dying and, when it does, the effects it will have on Earth will render it inhabitable. Humans will die off as a result.
So, many people have given up.The college that Emily calls home is a ghost-town. Only a dedicated few (mostly her colleagues) continue to work and live as they (mostly) did before. Of course they've racked their brains. The greatest minds in the world have tried to fix this problem… but to no avail.
Just as all hope seems lost, Emily stumbles across something that might just be the answer they're looking for, but before she can do anything her lab is attacked and she is forced to flee. Emily's not alone, however, finding friendship and much-needed help in Jason (a college student) and Mayra (a small-town Sheriff). This unlikely trio find themselves battling against a group who have their own ideas of how the world should be saved.
Emily Eternal is a really fun ride for anyone who loves chase-scenes, moral dilemmas, unconventional romances, and spectacular science!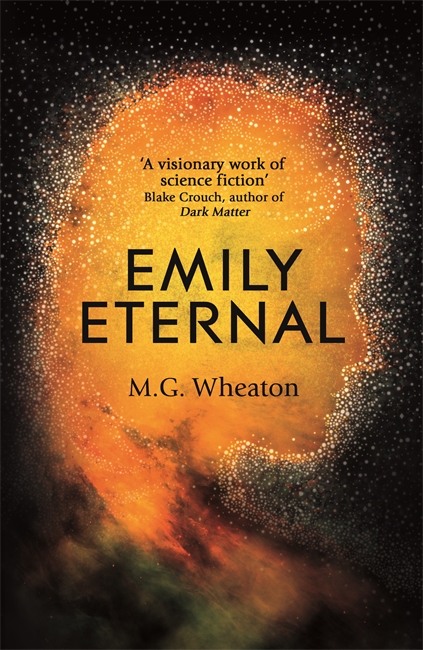 Emily Eternal
Meet Emily - she can solve advanced mathematical problems, unlock the mind's deepest secrets and even fix your truck's air con, but unfortunately, she can't restart the Sun.
She's an artificial consciousness, designed in a lab to help humans process trauma, which is particularly helpful when the sun begins to die 5 billion years before scientists agreed it was supposed to.
So, her beloved human race is screwed, and so is Emily. That is, until she finds a potential answer buried deep in the human genome. But before her solution can be tested, her lab is brutally attacked, and Emily is forced to go on the run...
About the Contributor
Before entering the exciting world of books, Bronwyn served in the Royal Australian Air Force, travelled extensively and worked (still does!) as a barista on the weekends. Books are her true passion. Bronwyn's debut fantasy novel Relic is coming out in 2019 with indie publishing house Talem Press. They are to publish her entire trilogy called The Relic Trilogy. In her spare time, Bronwyn writes, reads and enjoys keeping fit (which she undoes by eating loads of chocolate) with Martial Arts and personal training. She can't answer what her favourite book is but she has a soft spot for Peter Pan (J.M Barrie), Outlander (Diana Gabaldon), Stardust (Neil Gaiman), The Illuminae Files (Jay Kristoff and Amie Kaufman) and Six of Crows (Leigh Bardugo). Fantasy, sci-fi and YA make up the majority of her bookshelves.
Follow Bronwyn: Twitter