Helena Fox lives in the seaside city of Wollongong, Australia, with her endlessly creative and kind family. She mentors and runs writing workshops for young people, and is a graduate of the MFA Program for Writers at Warren Wilson College in the U.S.
Helena has travelled and lived all around the world, but of all her adventures, working with young people and helping them find and express their voice has brought her the greatest joy. How It Feels to Float is her debut novel.
---
1. To begin with why don't you tell us a little bit about yourself – where were you born? Raised? Schooled?
I was born in Lima, Peru, and Spanish was my first language. I learned English when I was five (and sadly lost my Spanish). I lived in Peru, Spain, Great Britain, Australia, and Samoa, all by the age of eleven, at which point I settled in Australia with my family. In total, I went to seven different schools—I was new, all the time. My home life was fairly chaotic, so I quite enjoyed the order and discipline of school. On the other hand, I wasn't remotely popular and got badly bullied in Year 7, so that part wasn't great. In Year 12, I transferred to the senior college system of Canberra, which is very independent and self-governing. There, I thrived.
I then studied Arts/Law at Uni. Just before becoming a lawyer, I realised I really didn't want to be a lawyer, so I ran away to America to become a writer. I lived in the US for seven years and came home with an MFA in Creative Writing, a husband, and a one-year old son. I've certainly experienced a lot of change in my life, but the biggest one, moving to the US at twenty-four to become a writer, was the biggest, scariest and finest decision of my life.
2. What did you want to be when you were twelve, eighteen and thirty? And why?
At twelve I wanted to be either an English teacher or train Guide Dogs for the blind. I can't explain the Guide Dog part, other than I thought dogs were lovely, maybe?! At eighteen, I wanted to write, but I wasn't sure if I could make a living from it, and also the dream felt so precious I didn't know how to speak it out loud. So I went and studied Law instead (such a terrible fit for me). At thirty, I very much wanted to be a published author. I also wanted to be a creative writing mentor to young people. I am now both, which is wonderful!
3. What strongly held belief did you have at eighteen that you do not have now?
I thought babies were really boring. Now, I become a gooey mess when I see one. Just ask my family! These days, I love hanging out with young humans, from babies on up. Young people are, without a doubt, the most enthusiastic, irreverent, wise, and wonderfully honest people I know.
4. What were three works of art – book or painting or piece of music, etc – you can now say, had a great effect on you and influenced your own development as a writer?
Watership Down by Richard Adams — I read it when I was nine. Afterwards I saw the world as though I was a rabbit; for days, I didn't understand my human form. I loved the magic and danger of the story, the intimacy of being completely inside those characters. It was the first book I remember consciously feeling transformed by.
'The Universe' by Gregory Alan Isakov — This song is one of my all-time favourites. It tells the story of the Universe as a woman, wounded and beautiful, and the lyrics are heartbreaking and glorious. Isakov's songs are poetry set to music. I listen to him all the time, when I'm writing, when I'm daydreaming, whenever I want to sit inside an almost transcendent space.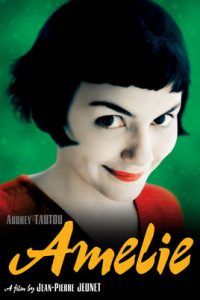 So many films have influenced me that I can't pick one! My Life As A Dog, Amélie, The Piano, and Hunt for the Wilderpeople, are all examples of movies where I have recognised, in the moment of watching them, the quality and captivating nature of the film. I walk around in films like these for days afterwards.
I think the art that has influenced me most as a writer is art that has enveloped me and then altered me in some way, changing the way I moved through the world.
5. Considering the innumerable artistic avenues open to you, why did you choose to write a novel?
I choose to write because I can't not. Whenever I have tried to stop being 'a writer' in the past, I have always gone back. It's the classic love story. ☺ Writing a novel was a challenge for me; I'd been a short story writer for years, but had never tried writing long-form. My debut novel, How It Feels to Float, isn't the first one I tried to write – it turns out novel writing, like any writing, takes practice!
As for why I wrote How It Feels to Float in particular, it's because the main character Biz sat down beside me in a café one day, and insisted I tell her story.
6. Please tell us about your latest novel…
How It Feels to Float is about a girl called Biz, sixteen years old, whose father died when she was a child. Her father still comes to visit her; he sits on Biz's bed, telling her stories of her childhood. Biz's life is otherwise fairly normal—she's trying to get through Year 11, fit in with her friendship group, better understand her sexuality, and navigate her dark, runaway thoughts. But when her friends abandon her and her father disappears, Biz loses the ground that kept her upright. She isn't sure what is real and what is not, or whether she can bear to be alive any more.
This is a novel about grief and the ways it can profoundly affect mental health. It is about the hard, bewildering, and beautiful places loss can take you, and is an homage to those who help hold your pieces together when you break.
7. What do you hope people take away with them after reading your work?
I hope they take away the idea that hope can live alongside grief and illness, that community and love can help pull you out of the darkest places, and that asking for help when you're suffering is okay. Invisible illnesses deserve as much care and respect as the visible ones, and those who are struggling with them deserve the utmost compassion. I want readers to know they matter, that whoever they are, and whatever they are dealing with, they deserve all the love in the world.
8. Whom do you most admire in the realm of writing and why?
That's like asking, "Who's your favourite child!" Many writers have been hugely influential to me in different ways over the years. I remember reading Gabriel Garcia Marquez and thinking, How did he do that? He mixes the unreal with the real with so much grace and authority he turns the impossible true. I remember discovering Jeanette Winterson's novels and realising a story could be poetry on every page. I remember finding Margo Lanagan's short stories, these incredible, lyrical, odd tales, and feeling like I'd come home. I admire all the writers who play with language and form, who layer the strange into the ordinary, who break your heart and make you glad to be alive, all at once.
9. Many artists set themselves very ambitious goals. What are yours?
I just wanted to see my book on a shelf in a bookstore one day. That's it! I also hoped any book I wrote would be received well by people whose writing I admired, and by readers for whom the story has a personal resonance. These goals—more like quiet, deep hopes really—are being realised, right this very moment! The rest of my book's adventures—getting published overseas, getting translated into Dutch, realising a growing community of writers know I exist, and receiving lovely reviews—all feel golden, like the most beautiful icing on a cake I've worked on for years. Icing on top of icing on top of icing.
10. Any advice for aspiring writers?
If you love writing, if you can't not write, do it. Do it with all your heart. Carve out time to write whenever you can, and make it sacred. Know that your dreams aren't small, that being a writer at any stage makes you part of a grand community of dreamers, all of us vulnerable, sensitive, strange, all of us burning to make stories out of the funny, sad, impossible things in our heads.
Thank you for playing!
---
How It Feels to Float is out now.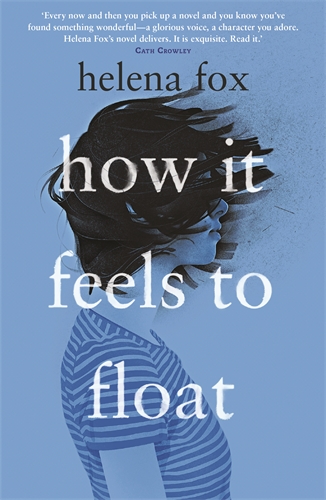 How It Feels To Float
Biz knows how to float. She has her people, posse, her mum and the twins. She has Grace. And she has her dad, who tells her about the little kid she was, and who shouldn't be here but is.
So Biz doesn't tell anyone anything. Not about her dark, runaway thoughts, not about kissing Grace or noticing Jasper, the new boy. And she doesn't tell anyone about her dad. Because her dad died when she was seven. And Biz knows how to float, right there on the surface - normal okay regular fine.
About the Contributor