For those of you looking for your next great Aussie crime read, look no further – this month brings us Blood River, the chilling new book from crime novelist, screenwriter and film and TV producer Tony Cavanaugh.
Tony's books have a certain cinematic quality to them, thanks to his years spent behind the camera as a scriptwriter and producer. It was the art of filmmaking that taught Tony the value of great storytelling and which gave him the determination to actually start writing in the midst of a personal crisis.
Tony asked himself "What is going to get me out of bed in the morning and make me feel good about myself? What can I actually do… I can kind of tell a story and I can kind of write."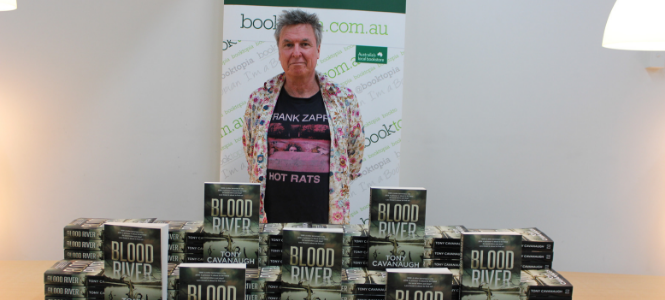 The result was the first Darian Richards book, Promise, in which a homicide detective decides to take matters into his own hands when a serial killer starts targeting young teenage girls. The book was a hit, earning Tony comparisons to Harlan Coben and kickstarting a thrilling career as a crime novelist.
It was a transition that came naturally to him, despite over thirty years experience as a filmmaker.
"I consider myself a storyteller." Tony says. "I don't care what space I'm in, and I don't actually draw much of a distinction between writing a novel, telling a story in that format, or doing an 8-part TV series… I don't care because I'm just telling stories."
His latest story is Blood River, a departure from his Darian Richards series that sees him covering new ground with a brand new protagonist: Detective Constable Lara Ocean. It's a moody, atmospheric read that is right up there with the best of Australian crime fiction – if you loved last year's breakout hits Scrublands and The Nowhere Child, then Blood River is definitely one to check out.
Booktopia's John and Ben sat down with Tony this week to talk about all about his latest book, the golden rules of writing, and so much more – listen to the podcast below.
We also have signed copies of Blood River available for pre-order now (but only while stocks last – get in quick)!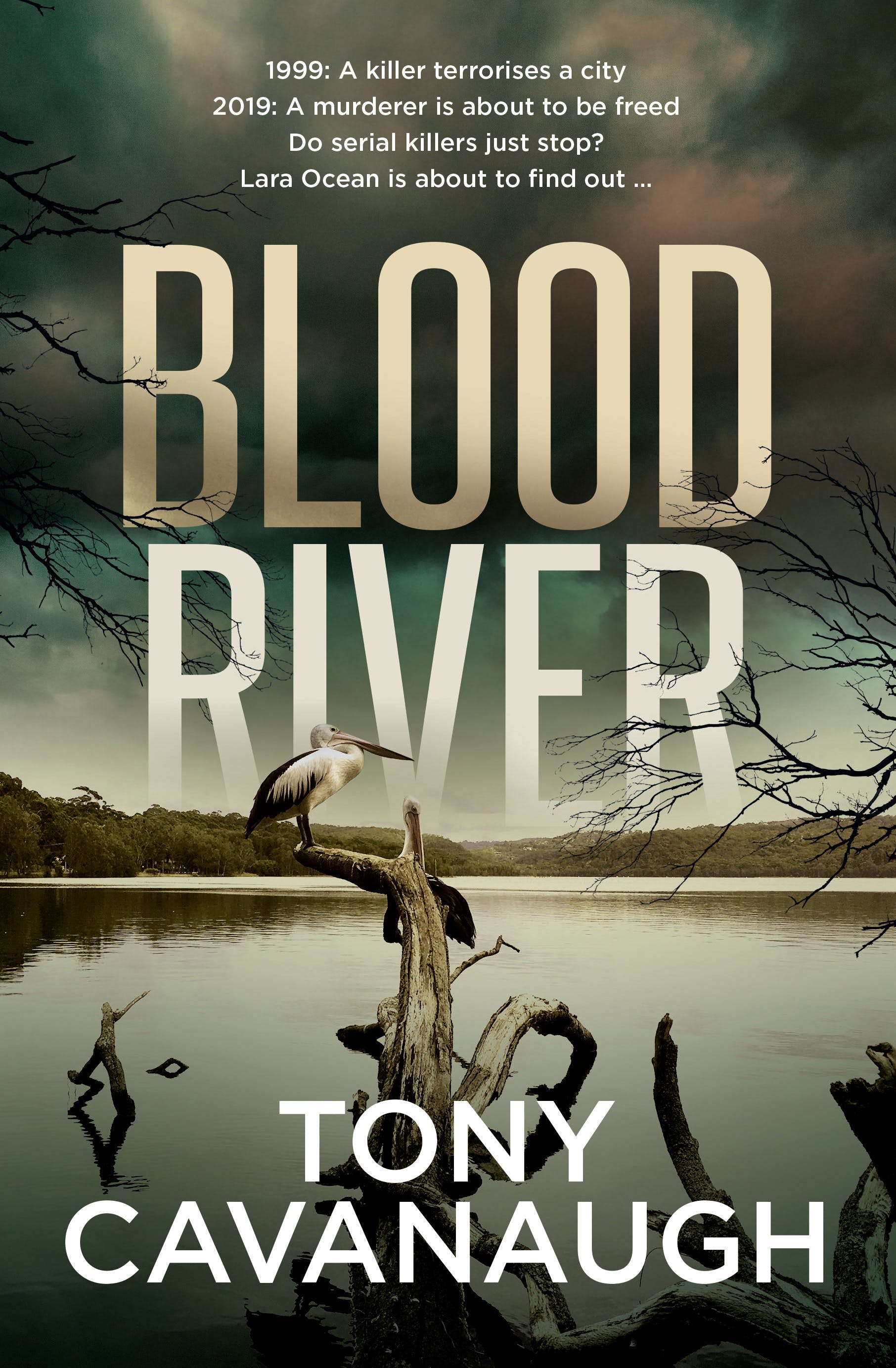 Blood River
Brisbane 1999. It's hot. Stormy. Dangerous. The waters of the Brisbane River are rising. The rains won't stop. People's nerves are on edge. And then . . .
A body is found.
And then another.
And another.
A string of seemingly ritualised but gruesome murders. All the victims are men. Affluent. Guys with nice houses, wives and kids at private schools. All have had their throats cut. Tabloid headlines shout, THE VAMPIRE KILLER STRIKES AGAIN!...
About the Contributor
Olivia Fricot is the Editor of the Booktopian Blog. After finishing a soul-crushing law degree, Olivia decided that life was much better with one's nose in a book and quickly defected to the world of Austen and Woolf. You can usually find her reading (obviously), baking, writing questionable tweets, and completing a Master's degree in English literature. Just don't ask about her thesis. Olivia is on Twitter and Instagram @livfricot - follow at your own risk.
Follow Olivia: Twitter