Who are we? What does it mean to call yourself Australian? What is it that binds us together? These are the questions at the heart of Stan Grant's new book, Australia Day.
Written after intense debates took place in 2018 surrounding the appropriateness of having January 26th as Australia Day, Stan set about exploring the notion of our national identity and how we can move forward from the current situation.
The result is a rich and moving book that is both a deeply personal meditation on identity, as well as a passionate call to national unity. It is about January 26th and Australia Day yes, but it is about so much more – for instance, the crucial difference between justice and reconciliation.
"You cannot have a reconciliation that is meaningful if you ignore the past. You can't have that." Stan says. "But you can't have a reconciliation that is meaningful either if you continually prosecute the past, if you live endlessly with grievance and resentment."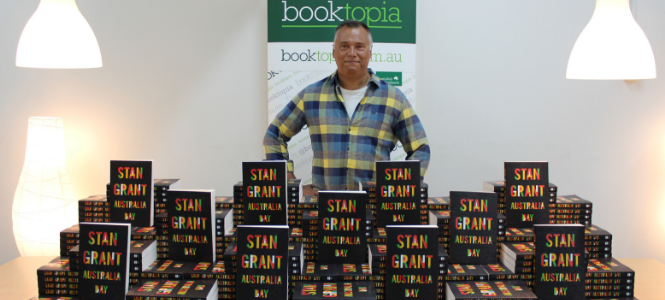 January 26th has become the date on which we're forced to confront all of these issues, because every Australian is a product of that day in 1788. But can we actually live with the tensions created by it? It will be difficult, but Stan wholeheartedly believes that we can.
"As someone who is born out of that tension, I have to make a decision about how I reconcile in a way that is healthy and helps to build peace, rather than fan resentment and anger that leads to violence. It is a tough, tough question to ask yourself."
Stan believes that the tension created from the Australia Day debate doesn't necessarily have to be destructive – we need to live in the tension and not just smooth over it, for to do so means that we run the risk of silencing the past. We need to be able to hear the stories, to allow indigenous people to speak to Australia's true history in a way that sets us free.
This book gives us a chance to reevaluate not only who we are as Australians but what a day like Australia Day says about us, and it is a vital and incredible work.
Last week, Stan came in to sign some copies of Australia Day before sitting down for a discussion of the book with Joel Naoum and Ben Hunter, our non-fiction and fiction specialists.
You can listen to the entire podcast below, and you can also buy yourself a signed copy of Australia Day here (be quick, these are only available as long as stocks last)!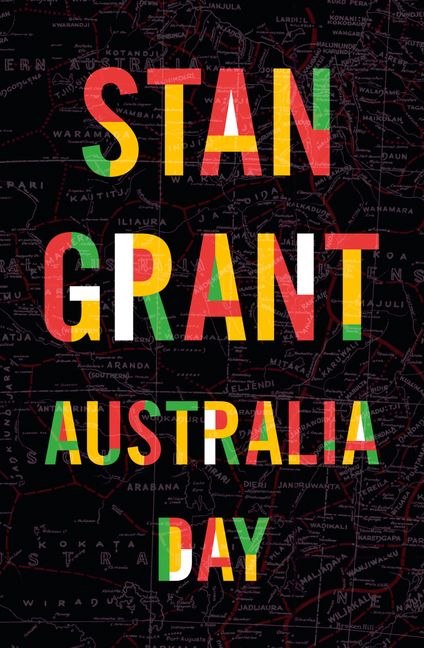 Australia Day
we ask of ourselves on Australia Day.
Since publishing his critically acclaimed, Walkley Award-winning, bestselling memoir Talking to My Country in early 2016, Stan Grant has been crossing the country, talking to huge crowds everywhere about how racism is at the heart of our history and the Australian dream. But Stan knows this is not where the story ends.
In this book, Australia Day, his long-awaited follow up to Talking to My Country, Stan talks about reconciliation and the indigenous struggle for belonging and identity in Australia, and about what it means to be Australian. A sad, wise, beautiful, reflective and troubled book, Australia Day asks the questions that have to be asked, that no else seems to be asking. Who are we? What is our country? How do we move forward from here?
About the Contributor
Olivia Fricot is Booktopia's newest Senior Content Producer and Editor of the Booktopian Blog. After finishing a soul-crushing law degree, Olivia decided that life was much better with one's nose in a book and quickly defected to the world of Austen and Woolf. You can usually find her reading (obviously), baking, writing questionable tweets, and completing a Master's degree in English literature. Just don't ask about her thesis. Olivia is on Twitter and Instagram @livfricot - follow at your own risk.
Follow Olivia: Twitter