Ever wanted to learn how to cook with native ingredients like kakadu plum, finger lime, and pepperberry? Here's your chance, thanks to Warndu Mai (Good Food), an amazing new cookbook!
Warndu Mai (Good Food) is a celebration of Australia's rich native culinary landscape. With recipes for dishes like wattleseed brownies, emu egg sponge cake, strawberry gum pavlova, and kangaroo carpaccio, this is truly a cookbook like no other. It's a book born of genuine appreciation for the land and a need to encourage more sustainable food production, written by two people who are passionate about these very things.
Damien Coulthard is a high school teacher and artist from Adnyamathanha country in South Australia. Damien has always maintained a strong connection to his indigenous heritage and culture throughout his life, thanks to a childhood spent in Quorn and Nepabunna, which is beautifully reflected in Warndu Mai (Good Food). His co-writer, Rebecca Sullivan, is an eco-agronomist, activist, food writer, urban farmer, entrepreneur, and home cook, whose passion for preserving traditions for future generations made her the perfect writing partner for a project like this.
Everything you'll ever need to know about seasonal availability of native ingredients, as well as tips and tricks for over 80 recipes, can be found in this book. What's more, if you order Warndu Mai (Good Food) between 25th March and 12th May, you'll go into the draw to win a Warndu native food hamper worth over $200!*
This competition is open to Australian residents and the winner will be announced by 20th May, 2019. This is your chance to get experimental with some home-grown Australian ingredients, so be quick!
Pre-order your copy of Warndu Mai (Good Food) to enter now.
---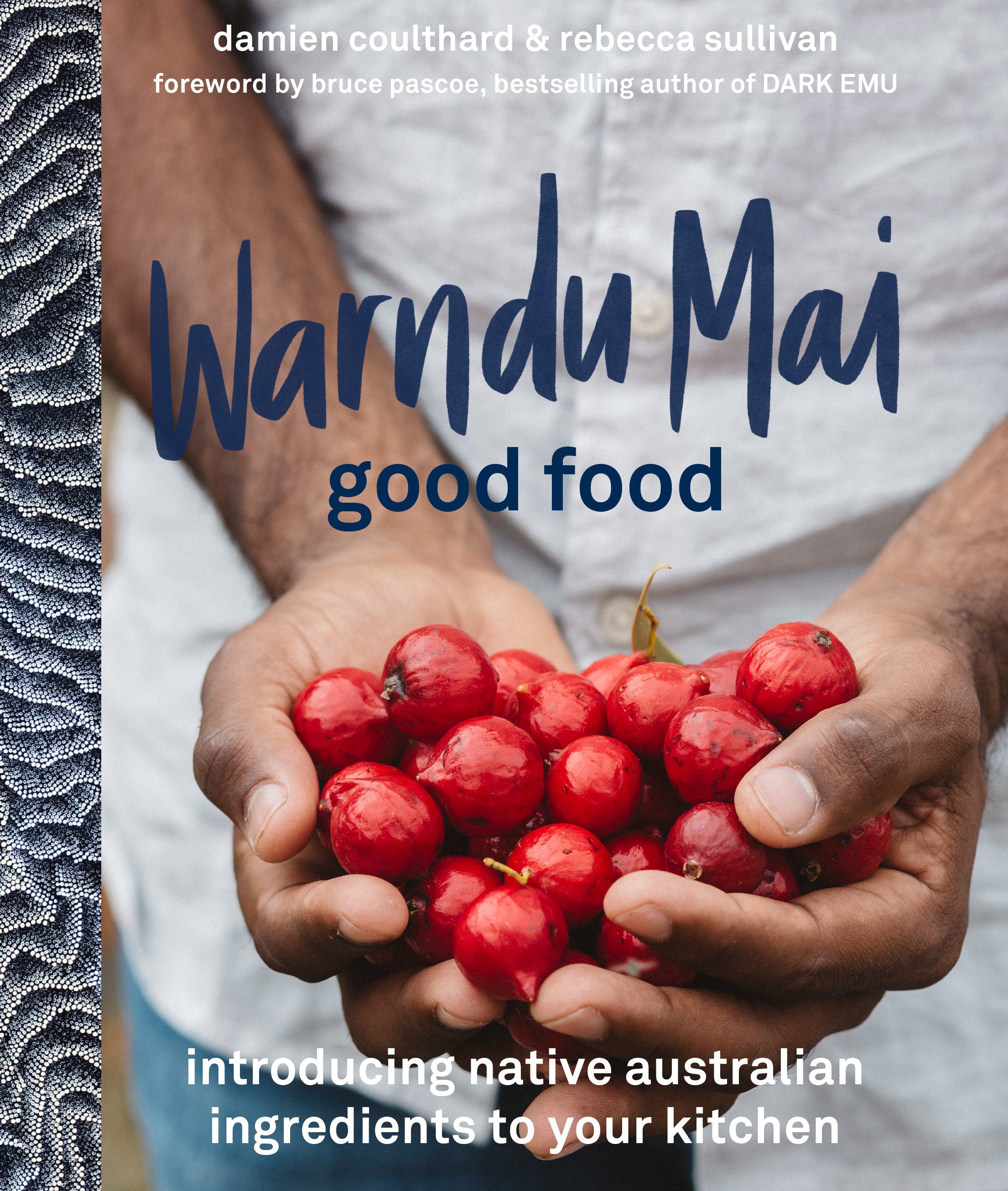 Warndu Mai
Introducing native Australian ingredients to your kitchen
A fully illustrated contemporary cookbook featuring Australian native foods that is the perfect resource for any Aussie kitchen.
This gorgeous illustrated, informative and contemporary cookbook and compendium of native foods will show you how to create truly Australian food and drinks at home. With a few small adjustments and a little experimentation you can...
About the Contributor
Olivia Fricot is Booktopia's newest Senior Content Producer and Editor of the Booktopian Blog. After finishing a soul-crushing law degree, Olivia decided that life was much better with one's nose in a book and quickly defected to the world of Austen and Woolf. You can usually find her reading (obviously), baking, writing questionable tweets, and completing a Master's degree in English literature. Just don't ask about her thesis. Olivia is on Twitter and Instagram @livfricot - follow at your own risk.
Follow Olivia: Twitter