The romantic comedy is definitely having a bit of a moment.
Between last year's hit novel The Kiss Quotient and Netflix's huge success with the adaptation of Jenny Han's To All The Boys I've Loved Before, it would seem that we all just want to be reassured that the love of our life is one meet-cute away.
It's clearly the rom-com's world and we're just living in it, but I must admit that I don't typically reach for them when picking what book to read next.
Star-Crossed might have just changed my mind on that.
The first book from Minnie Darke, Star-Crossed is about a young woman named Justine Carmichael. Justine (Sagittarius, aspiring journalist) is strictly a no-nonsense kind of gal: she's a stickler for good grammar, well-cut vintage clothing, and impeccable wardrobe organisation. Naturally, she doesn't have time for nonsense like astrology – until her first childhood love walks back into her life.
Gorgeous, lovable Nick Jordan (Aquarius, aspiring actor) is in town, and Justine soon learns that he makes all of his major life decisions based on the horoscopes in the newspaper she works for. She figures nobody at the paper will notice if the predictions for Aquarius begin to take a little bit of a turn, least of all her new co-worker Daniel (Leo – political journalist, also smart, cocky, and very handsome). After all, it's just for the sake of getting Nick to fall in love with her, or at least see her as more than an old friend. What could go wrong?
(Literally, so much.)
I don't really believe in astrology (it's probably the stubborn Aries in me), but this book completely charmed me. Minnie Darke is brilliant at writing rom-coms with the perfect balance of sweetness, charm, and sexual tension, with a knack for pushing a scene just far enough into quirky territory without it becoming twee. The result is a book that's compulsively enjoyable, the kind that will make you look forward to your daily commute just so you get to dive back in to this gorgeous little world for another hour.
I can't finish this review without talking about Justine Carmichael, newly-crowned queen of my heart. The protagonist in a rom-com is quite often the deal-breaker for me in whether or not I'll enjoy it, and my high standards were set long ago by Sally Albright from When Harry Met Sally. So I'm glad to say that I absolutely loved Justine. She's smart and determined but also a little vulnerable, someone who wears her heart on her sleeve despite how terrifying that can be. She's the perfect captain for this particular ship, and I know readers everywhere will love her as much as I did.
If you were on the fence about reading Star-Crossed I hope I've changed your mind, because this book is just delightful. Whether you're an astrological sceptic or a true believer, it will find a way into your heart and onto your shelf.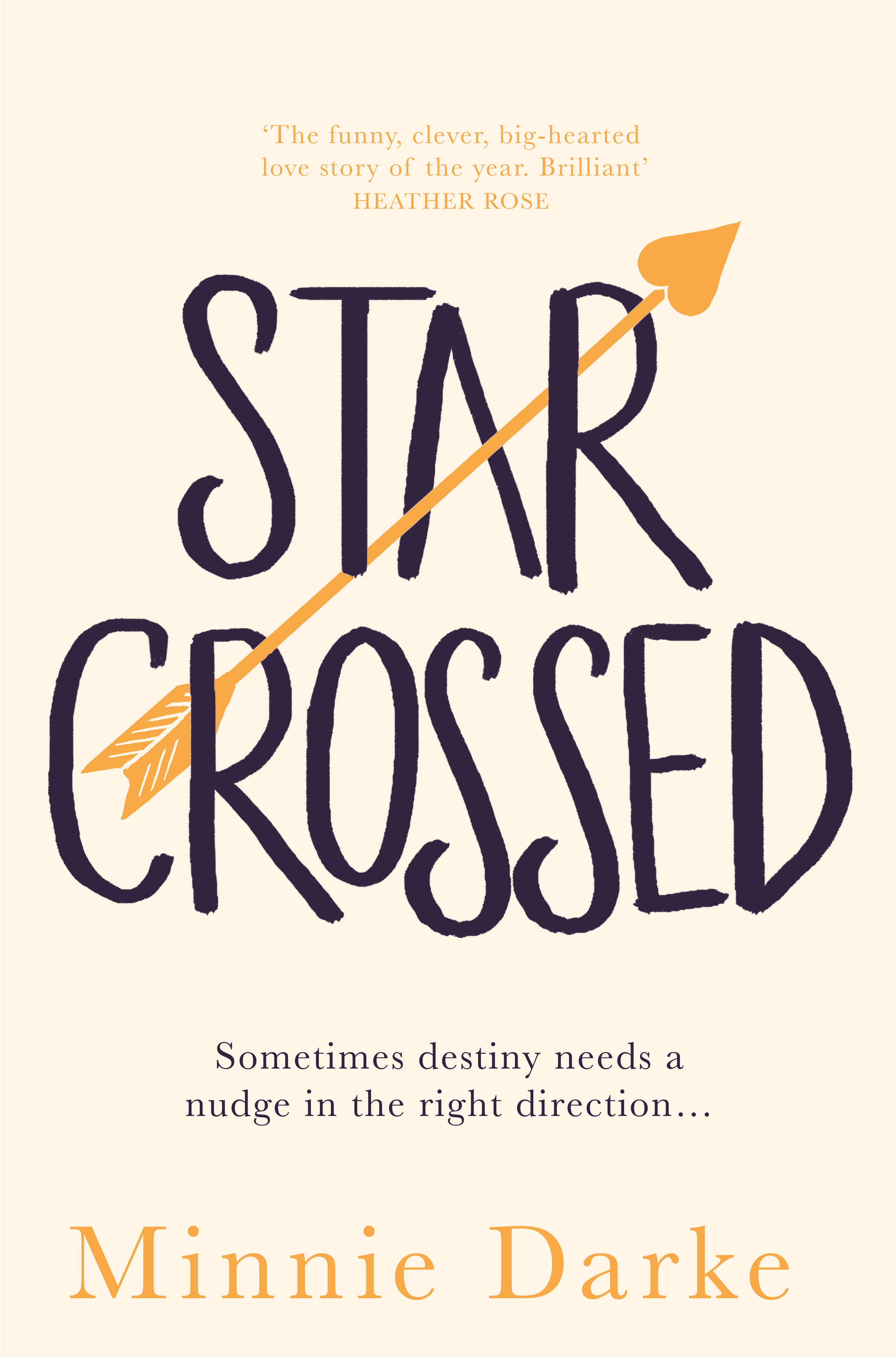 Star-Crossed
When Justine Carmichael (Sagittarius, aspiring journalist and sceptic) bumps into her old friend Nick Jordan (Aquarius, struggling actor and true believer) it could be by chance. Or perhaps it's written in the stars.
Justine works at the Alexandria Park Star - and Nick, she now learns, relies on the magazine's astrology column to guide him in life. Looking for a way to get Nick's attention, Justine has the idea of making a few small alterations to 'Aquarius' before it goes to print.
It's only a horoscope, after all. What harm could changing it do?
About the Contributor
Olivia Fricot is Booktopia's newest Senior Content Producer and Editor of the Booktopian Blog. After finishing a soul-crushing law degree, Olivia decided that life was much better with one's nose in a book and quickly defected to the world of Austen and Woolf. You can usually find her reading (obviously), baking, writing questionable tweets, and completing a Master's degree in English literature. Just don't ask about her thesis. Olivia is on Twitter and Instagram @livfricot - follow at your own risk.
Follow Olivia: Twitter