Kate Forsyth is one of Australia's most treasured storytellers. Today, she gives us the rundown on all of the best books she read in January and February 2019.
---
Into the World is a richly imagined tale inspired by the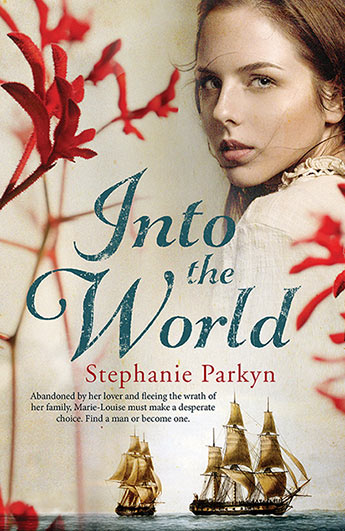 true story of Marie-Louise Victoire Girardin, who fled France in the early days of the Revolution and disguised herself as a man, spending the next few years working as a steward on a French tall ship. She sailed from France to Van Diemen's Land, and thence on to New Caledonia. Although many of her ship-mates suspected she was really a woman, Marie-Louise Girardin defended her masquerade doggedly, even fighting a duel to defend her honour. It's an extraordinary and little-known story, and Stephanie Parkyn does a brilliant job of bringing it to life. Marie-Louise's grief at giving up her illegitimate child, her fear of her being unmasked, her confusion and longing are all made real and believable.
I was particularly interested in this book because it is set at the same time as my novel The Blue Rose (i.e. the French Revolution), and is mainly set on board a ship sailing from Europe to the other side of the world (I have quite a few scenes set on a sailing ship too!) Our heroes even stop at a few of the same ports. It's always interesting to see how another author deals with similar material as oneself. I really enjoyed Into the World and will be interested to see what Stephanie Parkyn does next.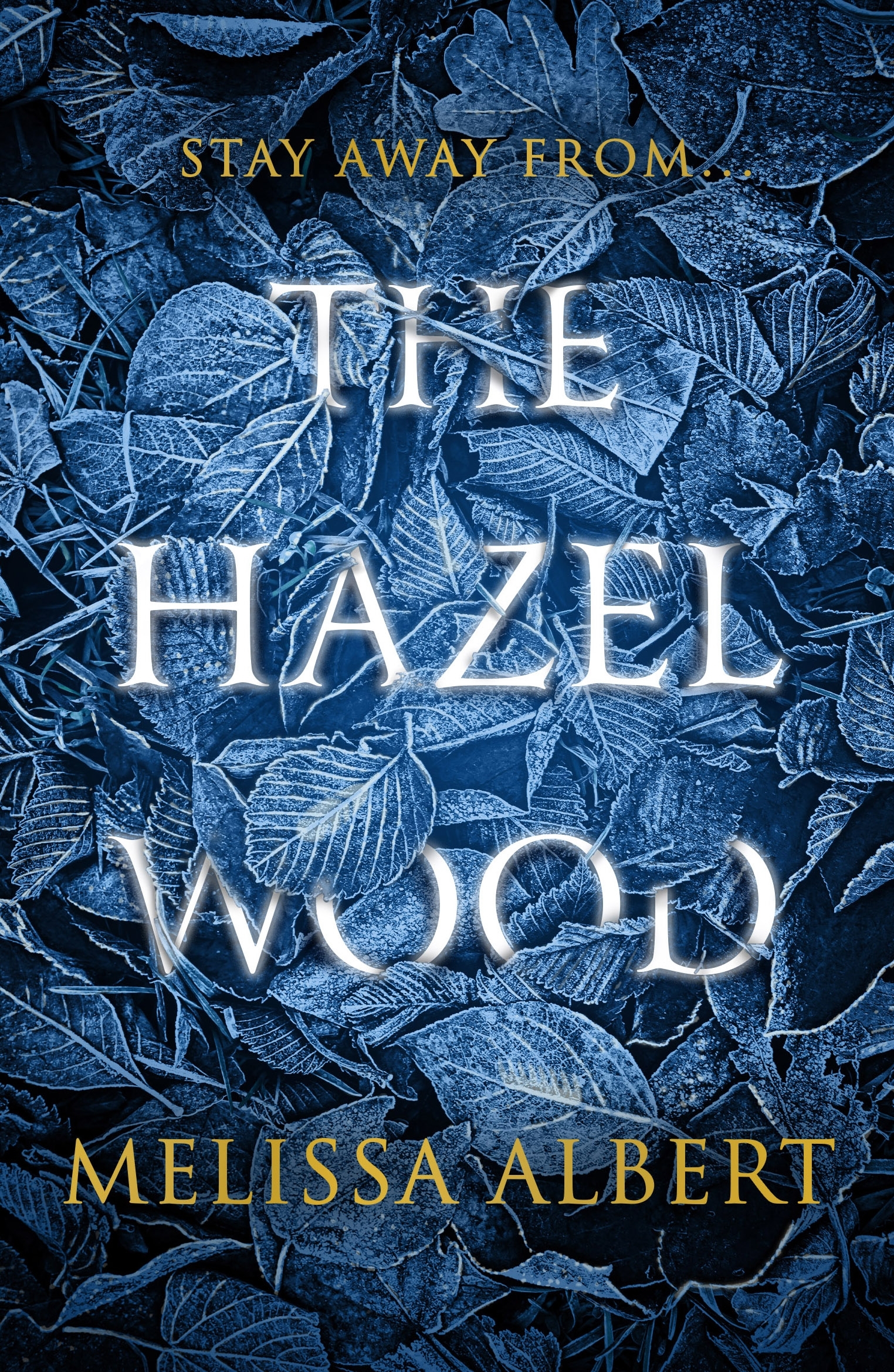 I love books that use fairy tales in new and inventive ways, and so was interested in this contemporary urban fantasy for young adults. The premise is intriguing … seventeen-year-old Alice and her mother have lived their life on the road, always running, always looking over their shoulders. Alice does not really know why. It has something to do with Alice's grandmother, Althea Proserpine, a recluse who once wrote a collection of dark, strange, creepy fairy tales that have gained a kind of weird cultish following. Alice has never read her grandmother's book, much as she'd like to. The book is so rare, its almost as if someone (or something) is deliberately hunting down copies and destroying them.
Then Alice's grandmother dies. Alice's mother is taken. Alice must solve the mystery on her own. The only clue she has is her mother's last message: "Stay away from the Hazel Wood." Luckily Alice has a super-rich friend who is as obsessed with Althea Proserpine as she is. Together they set out to find the Hazel Wood.
Alice's voice is very well done. She's cool, wry, and sarcastic. She trusts no-one, suspects everything. To begin with, the book has a strong narrative pull, carried along by the strength of Alice's voice and the tantalising glimpses we get of her grandmother's stories. The pace falters about halfway through the book, but there is was enough momentum set up by the mystery to keep me reading. And Melissa Albert has a lovely turn of phrase, and is not afraid to surprise and even shock the reader.
Once the narrative moves from our world to the Hinterland, the magical world of story, I felt my interest flag even more, which is odd because I was really looking forward to seeing this strange and magical world that is the source of Alice's grandmother's stories. All in all, though, I enjoyed the book and think the author has got real talent. My favourite parts of the book were actually Althea Proserpine's fairy tales themselves – very dark and eerie.
I always knew that Vincent Van Gogh cut off his own ear.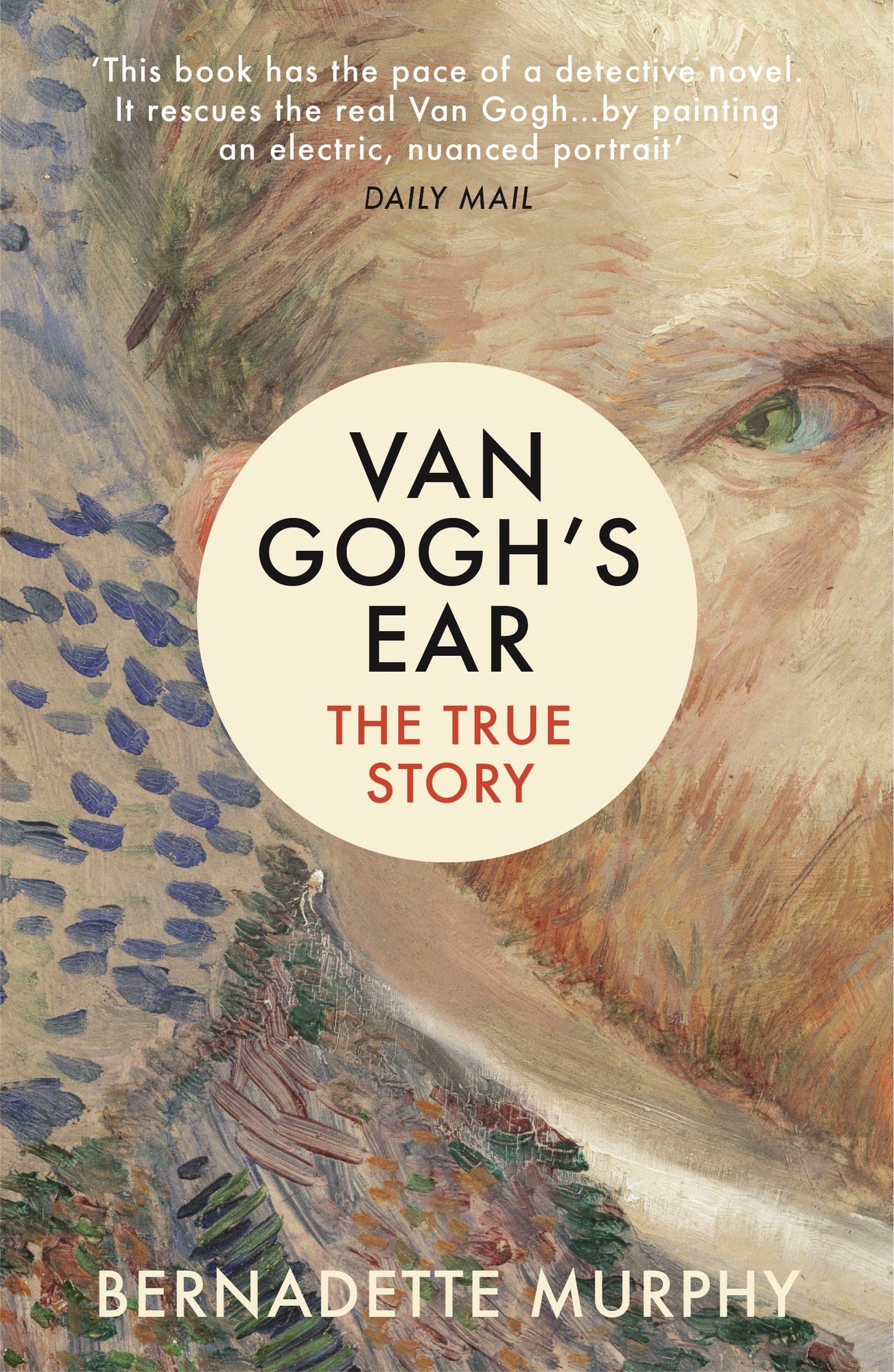 And I've always wanted to know why. I have a few books about the artist, including a lovely illustrated edition of his letters from Provence, and have read many articles about him, but none ever really satisfied my curiosity. So when I saw this biography of Van Gogh's ear, I bought it at once.
The author, Bernadette Murphy, spent seven years trying to discover the truth of what happened that fateful night in Arles. Her own dogged detective work becomes part of the story, so that we follow her research step-by-step. Like any good investigator, she does not believe all that is told to her, but interrogates all the known facts and uncovers many unknown ones. The result is truly fascinating and very readable. This is not a heavy academic biography, but rather a warm, intimate and very personal story of one woman's obsessive search to understand how a man could cut off his own ear. Having read the book, I feel as if I know exactly what happened and perhaps understand the why… a great place for anyone interested in Vincent Van Gogh to start.
Buy Van Gogh's Ear: The True Story here.
I got all excited when I saw that there was a new C. J. Sansom book out! I love his Matthew Shardlake mysteries. They are set in Tudor times and never fail to shine a new light on this fascinating period of history. I popped up to the bookshop to buy it straight away. It's a big thick tome of a book, at 865 pages, but C.J. Sansom has the knack of keeping the story moving along swiftly. This is the 7th book in the series, but – like most murder mysteries – you do not need to read in order (thought I always do).
The story is set in 1549. Henry VIII has died, and his eleven-year-old son Edward is king. His uncle Edward Seymour – Jane Seymour's brother – rules as Protector. There is a great deal of unrest, with religious tension between Protestants and Catholics exacerbated by war with Scotland. Matthew Shardlake, who is a lawyer and a hunchback, is asked by the young Lady Elizabeth to investigate a case in which a distant relative of hers has been accused of murder. So he and his assistant set off to Norwich, to interview John Boleyn, accused of murdering his wife Edith. The mystery is a puzzling one, with an element of sexual sadism in it that makes all involved uneasy. Just as Matthew feels he is getting closer to the truth, a few key witnesses die or disappear … and then he and his friends are caught up in an uprising of peasants, seeking to protest the injustice of the feudal system and to bring attention to their own sad plight.
Soon the king's forces are converging on Norwich as they seek to crush the rebellion. Matthew needs all of his wits simply to survive, but in his usual dogged way never forgets the mystery he is there to solve. C. J. Sansom does a brilliant job of bringing the history to life, and showing the complexities of the situation. At no time does the pace flag, and I didn't skip a single passage despite the book's great length. And the solution to the murder is most satisfyingly – tricky, yet believable.
A wonderful historical murder mystery series – I don't think I will ever tire of them.
Louisa Deasey's father died just before her seventh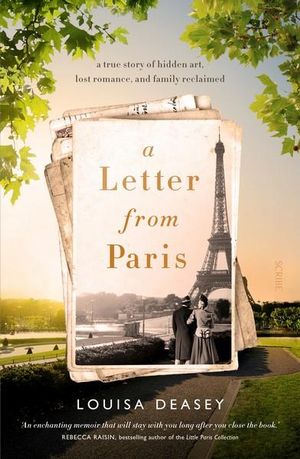 birthday, leaving her with only a few memories and a strange sense of disquiet caused by the dismissive comments many in her family made about him. She knew that he was a writer, and that drew her because of her own writing dreams. Her relatives called him a 'black sheep', though, and said he had 'squandered three fortunes.'
Then, one day, Louisa received a Facebook message from a woman in Paris named Coralie. She had discovered a cache of letters in the attic of her dead grandmother, Michelle. These letters – written in the late 1940s – revealed that Louisa's father had once had a close and intimate friendship with Coralie's grandmother. Enchanted at the prospect of finding out more about her elusive father, Louisa sets out on a journey to Paris, to meet Coralie and her family, and to follow the trail of clues the letters gave here about the missing aspects of her father's life.
It's a wonderful story. Her father proved to be an intelligent and talented man whose life was thwarted by the war, poverty, and his own ill health. He struggled to find his way in a broken world, when his talents and beliefs were at odds with 1950s society. Most heartwarming of all is the new friendships Louisa made in her quest. This is a book about the importance of human connection, and the need to understand one's place in the world. I really loved it.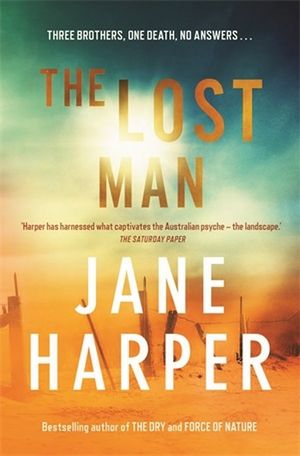 Her best book yet! Vivid and evocative, psychologically acute, and very cleverly plotted and paced. Jane Harper deserves every accolade she gets.
She has also broken with tradition by not writing another book with the detective-hero of her first two novels, The Dry and Force of Nature. This was bold and unexpected, and I really appreciate both her courage and her confidence in herself and her audience.
The Lost Man is set in far north Queensland, a place of unrelenting heat and vast spaces. A dead man is found crouched at the foot of an old tombstone. He has died from exposure to the sun. The red dust around the tombstone shows his desperate attempt to find shade as the sun wheeled in the enormous blazing sky. His car stand abandoned some distance away, with cold water in the icebox and air-conditioning ready to blast on with the turn of a key. Why did he leave his car? He knew the terrible cost of being caught out in the sun.
His brother Nathan cannot believe it was either stupidity or suicide. The only other option is murder. But who would have wanted to murder him?
As he begins to try and piece together what happens, Nathan has to deal with shadows from the past that he had thought long ago forgotten. And so The Lost Man is also a novel about the sometimes fraught relationships of families, and close-knit and isolated communities. It's a story about lies and misunderstandings, loyalties and silences. Utterly brilliant.
I loved Katherine Clements' earlier books, which are all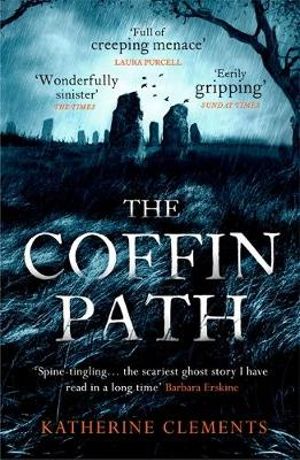 set in the 17th century in England. This is one of my favourite historical periods to read about, and it can be quite hard to find books set then, as most people prefer the gaudier Tudor period. I was looking forward to this book so much I pre-ordered it, and I began to read as soon as it arrived on my doorstep.
The story begins in 1674, in the aftermath of the English Civil War, in a lonely house on the desolate Yorkshire moors, with the words 'I was born with blood on my hands.' A young woman named Mercy is delivering a lamb in the snow drift. The writing is intense and visceral, and full of dark brooding atmosphere. Mercy is the only daughter of the owner of Scarcross Hall, a remote manor house built on the old coffin path that leads up to a circle of standing stones on the fells. Mercy loves the moors, and could never imagine living anywhere else. She is certain her father will find some way to make sure she inherits when he dies.
Strange omens trouble her. The sound of footsteps, objects vanishing and reappearing, and the constant sense of being watched by something malevolent. One day a young man named Ellis comes to Scarcross, looking for work. He has his secrets and Mercy has hers. And slowly but inexorably, the sense of menace and danger tightens until the suspense is almost unbearable.
Eerie, chilling, and ultimately surprising, this is probably the best ghost story I've ever read.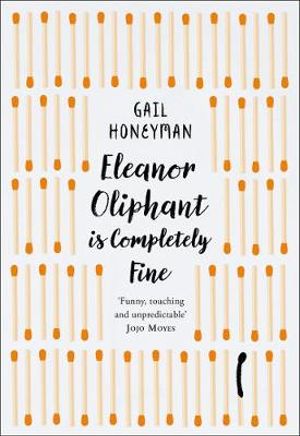 Eleanor Oliphant is Completely Fine is Gail Honeyman's debut novel, and has garnered an enormous amount of buzz. It has won a multitude of awards including the Costa Book Award for First Novel and the Australian Book Industry Award, and was nominated for the Women's Prize.
It tells the story of a young woman named Eleanor who works during the week as a finance clerk, but spends her weekends drinking vodka alone. Her life has a very strict routine that never alters, and her contact with other humans is rare and difficult. Her work mates mock her and leave her out, and she has no friends.
Then one day she meets the new IT guy, and then they both help save an old man, and slowly her world opens up. It's a beguiling bittersweet novel with a warm heart and a few surprises.
Buy Eleanor Oliphant is Completely Fine here.
I adore Karen Foxlee's books! Her writing is so delicate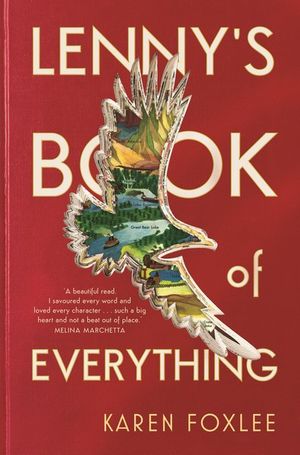 and yet so powerful.
Lenny's Book of Everything is the story of a small, vulnerable family living together in a small American town in the 1970s. Lenny and her brother Davey are being raised by their mother Cynthia, their father having left and never come back. They are very poor, and Cynthia works two jobs to support them. Lenny is a prickly little girl, wary of being hurt, longing for something she cannot articulate. One day they win a set of encyclopaedias, with one book arriving every few weeks. And so they begin at A, and work their way on through the alphabet. The encyclopaedias enchant them, and give them a taste for the wonder of the world, and – as Davey grows and grows and grows – turns into a source of comfort for them. For Davey has a type of pituitary gigantism, and soon Lenny will need all her strength to endure his loss.
Such a beautiful, sad book. Even thinking about it brings a lump into my throat. And I've been thinking about it a lot since I finished it. A truly unique creation.
Buy Lenny's Book of Everything here.
---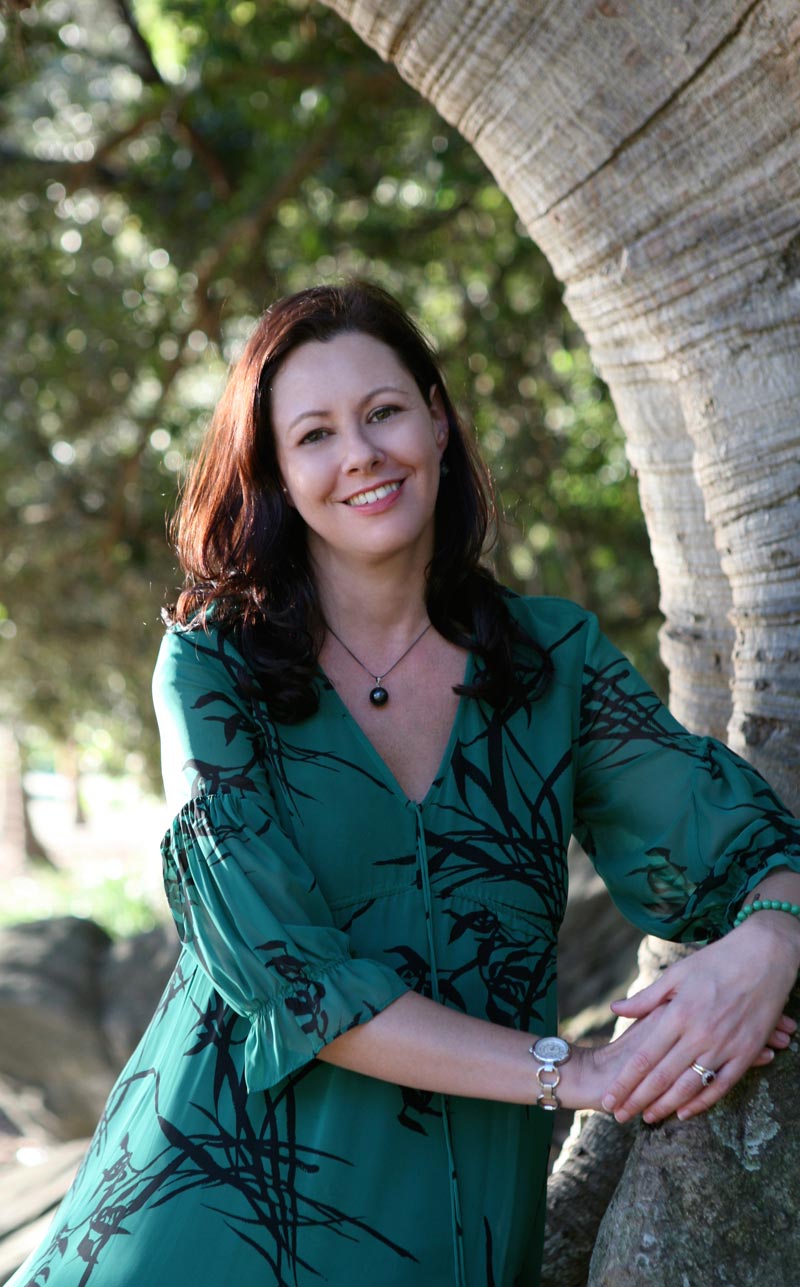 Kate Forsyth wrote her first novel aged seven and has now sold more than a million books worldwide. Her upcoming novel, The Blue Rose, is inspired by the true story of the quest for a blood-red rose, moving between Imperial China and France during the 'Terror' of the French Revolution. Other novels for adults include Beauty in Thorns, a Pre-Raphaelite reimagining of Sleeping Beauty, Bitter Greens, which won the 2015 American Library Association award for Best Historical Fiction; and The Wild Girl, which was named the Most Memorable Love Story of 2013.
Kate's books for children include the collection of feminist fairy-tale retellings, Vasilisa the Wise & Other Tales of Brave Young Women, illustrated by Lorena Carrington, and the fantasy series The Impossible Quest. Named one of Australia's Favourite 15 Novelists, Kate has a BA in literature, a MA in creative writing and a doctorate in fairy tale studies, and is also an accredited master storyteller with the Australian Guild of Storytellers. She is a direct descendant of Charlotte Waring Atkinson, the author of the first book for children ever published in Australia.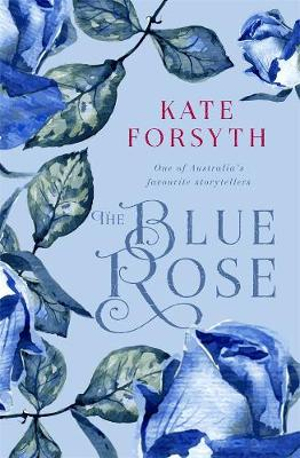 The Blue Rose
Viviane de Faitaud has grown up alone at the Chateau de Belisama-sur-le-Lac in Brittany, for her father, the Marquis de Ravoisier, lives at the court of Louis XVI in Versailles. After a hailstorm destroys the chateau's orchards, gardens and fields an ambitious young Welshman, David Stronach, accepts the commission to plan the chateau's new gardens in the hope of making his name as a landscape designer.
David and Viviane fall in love, but it is an impossible romance. Her father has betrothed her to a rich duke who she is forced to marry and David is hunted from the property. Viviane goes to court and becomes a maid-in-waiting to Marie-Antoinette and a member of the extended royal family...
About the Contributor