Baker, designer, and YouTuber Nick Makrides is building a generation of sugar rebels – and he wants you to be one too!
The creative force behind the popular Instagram and YouTube channel The Scran Line, Nick is dedicated to sharing the positive power that comes from baking crazy, fun, and colourful things. Now, he's put it all into one book called Sugar Rebels, an amazing collection of his zaniest recipes that his fans have been begging for since day one.
"It was great to get my thoughts out onto paper!" Nick says of the writing process.
Sugar Rebels is less about actual sugar (though there's plenty of that in there) and more about finding your own voice as a baker and being true to what inspires you. This is the kind of recipe book with pop culture at its core, where you'll find cupcakes inspired by Dorothy's red shoes from The Wizard of Oz, or The Countess, Lady Gaga's character in American Horror Story: Hotel (yes, really!)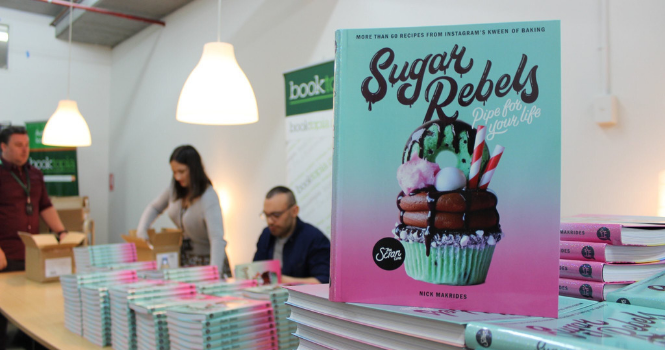 It's wild and it's fun, but for Nick Makrides it's also deeply personal. His online space is a hub for everything and everyone creative, and Sugar Rebels is a natural extension of the rapport he has built with his fanbase as both a baker and a role model for the LGBTQI+ community.
"With this book I had the opportunity to share even more of myself," Nick says.
Sugar Rebels is also dedicated to the three women who made it all possible for Nick: his mum and his grandmother, as well as his mentor from his first baking job, Maggie. All three women taught him pretty much everything he knows.
"I wanted to write so much in the book about [them], but I couldn't because it would have been pages and pages!"
This is a gorgeous book that everyone with a sweet tooth needs in their life, and it's available for pre-order now. Earlier this week we were lucky enough to have Nick come in to chat with Sarah McDuling and Joel Naoum about all things cupcake-related – scroll down to listen!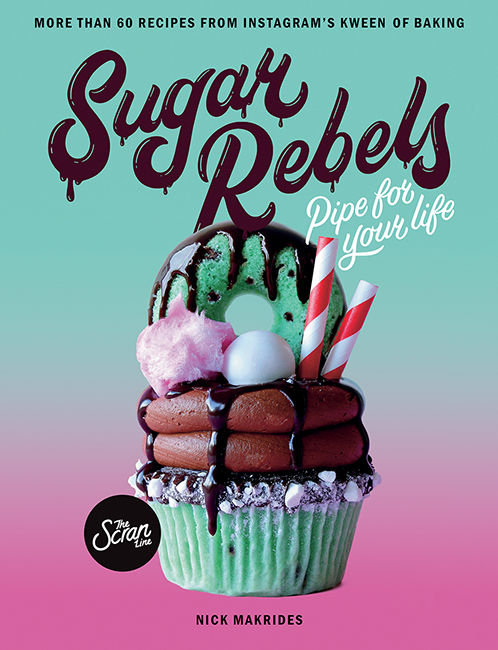 Sugar Rebels
Crazy, fun, colourful baking powered by positivity and strength – that's Sugar Rebels!
Sugar Rebels is the book that fans of The Scran Line have been waiting for. It features its host and creator Nick Makrides' signature delicious and sometimes outrageous cupcakes, macarons and cakes – some old favourites, some exciting new recipes – presented alongside the story of The Scran Line and Nick's path to success online and as a role model for the LGBTQI+ community.
About the Contributor
Olivia Fricot is Booktopia's newest Senior Content Producer and Editor of the Booktopian Blog. After finishing a soul-crushing law degree, Olivia decided that life was much better with one's nose in a book and quickly defected to the world of Austen and Woolf. You can usually find her reading (obviously), baking, writing questionable tweets, and completing a Master's degree in English literature. Just don't ask about her thesis. Olivia is on Twitter and Instagram @livfricot - follow at your own risk.
Follow Olivia: Twitter