There's perhaps no other author in the world better positioned to write a medical thriller than Susan Hurley.
With over thirty years of experience in medical research and the pharmaceutical industry, Susan has had a front row seat to almost everything that goes on in the high-stakes, big-ego world of medicine.
Turns out, it all ended up being the perfect material for a cracking thriller.
Described as "a smart, sophisticated thriller that explores power, class and prejudice," Susan Hurley's debut novel Eight Lives is like nothing you've ever read before. Told from multiple perspectives, it tells the story of a former Vietnamese refugee, David Tran, who is on the brink of transforming immunology with his groundbreaking research. Before he can test his potentially life-changing drug, however, David ends up dead in highly suspicious circumstances.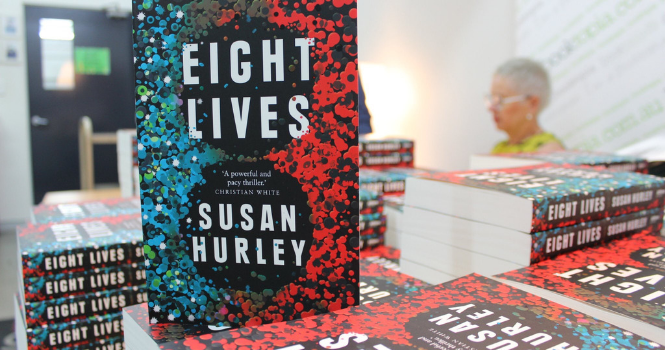 For Susan, Eight Lives is the result of a lifetime of knowledge and first-hand experience of such a dynamic field, as well as a burning desire to write.
"I've always been a keen reader and always had a lurking ambition to write a novel," she says, but the busy nature of life in medical research meant that she never had the time. It was only after she had reached a stage of life where she had more time to herself that Susan began once more to entertain the notion of writing a novel – and we're so glad she did.
Our reviewer Ben Hunter, Booktopia's Fiction Category Manager, had this to say of the novel:
"Fast-moving, smart and powerfully told through a diverse cast of characters, Eight Lives is a sophisticated thriller examining the money, manipulation, power and prejudice that lies at the heart of medicine's cutting edge. I was hooked and you will be too."
Ben and I sat down this week with Susan this week to chat all about her book, the tragic real life drug trial that inspired it, and everything in between.
Have a listen below!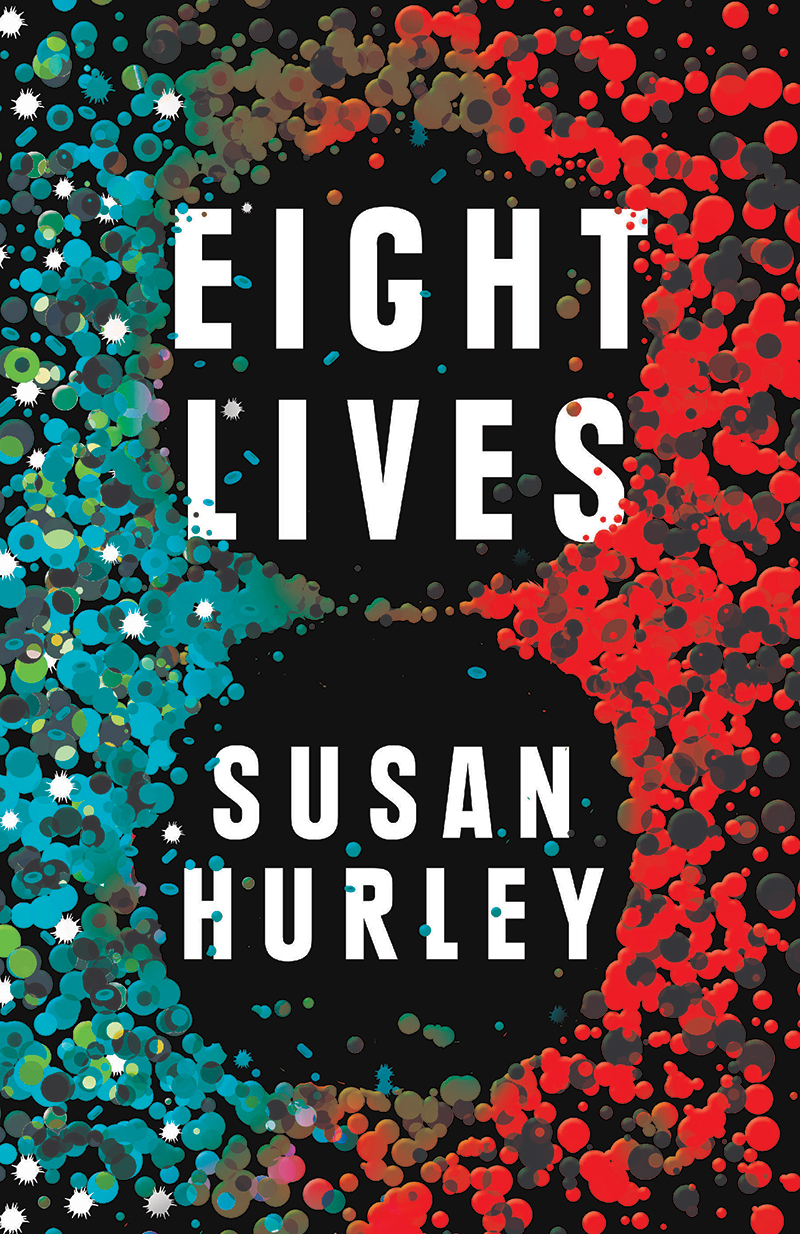 Eight Lives
Former refugee David Tran becomes the Golden Boy of Australian medical research and invents a drug that could transform immunology. Eight volunteers are recruited for the first human trial, a crucial step on the path to global fame for David and windfall gains for his investors. But when David dies in baffling circumstances, motives are put under the microscope.
With its origins in a real-life drug trial that ended in tragedy, Eight Lives is told from the perspectives of David's friends, family and business associates, who all played a role in his downfall.
A smart, sophisticated thriller that explores power, class and prejudice, Eight Lives will keep you engrossed until the last page.
About the Contributor
Olivia Fricot is Booktopia's newest Senior Content Producer and Editor of the Booktopian Blog. After finishing a soul-crushing law degree, Olivia decided that life was much better with one's nose in a book and quickly defected to the world of Austen and Woolf. You can usually find her reading (obviously), baking, writing questionable tweets, and completing a Master's degree in English literature. Just don't ask about her thesis. Olivia is on Twitter and Instagram @livfricot - follow at your own risk.
Follow Olivia: Twitter