There may be no sign yet of The Winds of Winter, but there's no denying that Game of Thrones mania is well and truly alive in 2019.

The last season of Game of Thrones (!!!!!!!!) will be hitting our screens on the 15th of April, and late last year George R.R. Martin released Fire and Blood, the first part of a definitive history of the Targaryens in Westeros.

This book is truly one for the die-hard fans, and it's a rewarding blend of fiction and history writing that will have you in awe of this entire series. If you're one such die-hard fan, then we've got some exciting news for you.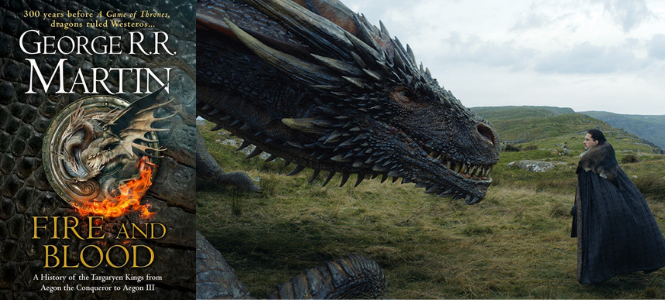 For a limited time only, if you order a copy of Fire and Blood, you'll receive one signed by George R.R. Martin!

This offer is only available while stocks last (and they definitely WILL NOT LAST), so make sure you get in quick.

No one does immersive world-building quite like George R.R. Martin, so this is your chance to take home a vital piece of fantasy history before the series comes to a close.

If you want a signed copy, get moving!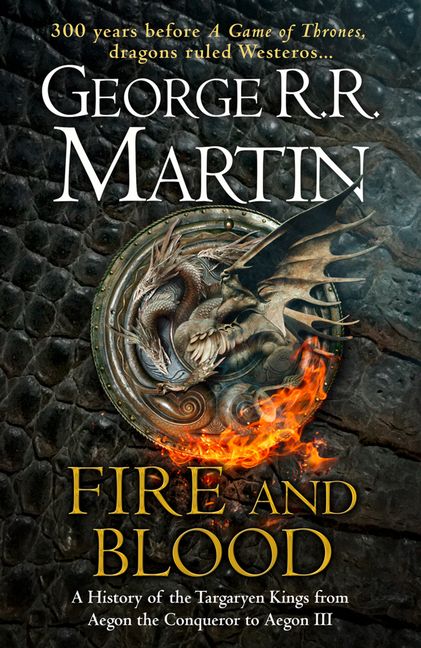 Fire And Blood
Order your signed copy! (only while stocks last)
The thrilling history of the Targaryens comes to life in this masterly work by the author of A Song of Ice and Fire, the inspiration for HBO's Game of Thrones.
With all the fire and fury fans have come to expect from internationally bestselling author George R.R. Martin, this is the first volume of the definitive two-part history of the Targaryens in Westeros.
Centuries before the events of A Game of Thrones, House Targaryen – the only family of dragonlords to survive the Doom of Valyria – took up residence on Dragonstone...
About the Contributor
Olivia Fricot is Booktopia's newest Senior Content Producer and Editor of the Booktopian Blog. After finishing a soul-crushing law degree, Olivia decided that life was much better with one's nose in a book and quickly defected to the world of Austen and Woolf. You can usually find her reading (obviously), baking, writing questionable tweets, and completing a Master's degree in English literature. Just don't ask about her thesis. Olivia is on Twitter and Instagram @livfricot - follow at your own risk.
Follow Olivia: Twitter