I believe that there's not a moment of your day that wouldn't be improved by a really great song.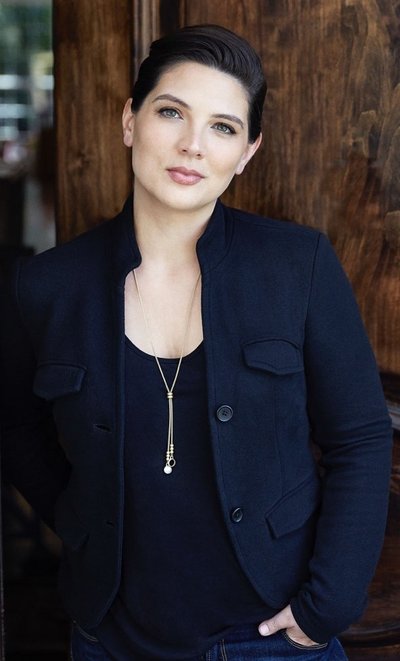 Music has always had that power for me, always been a huge part of my life. I've sung in choirs and played both piano and guitar (terribly), while many of my greatest childhood memories were soundtracked by bands like Fleetwood Mac, America, and Dire Straits. I definitely did not appreciate this when I was thirteen, but by the time I hit my twenties I would no longer grumble when my parents would play Rumours on long car trips. This was because I had long since come to realise that "The Chain" was one of the best (if not the best) songs ever written. And that Christine McVie and Stevie Nicks were cooler than I'd ever hope to be in my life.
So Daisy Jones & the Six, the latest novel from bestselling author Taylor Jenkins Reid, was always going to be right up my street. A book set partially in the heady rock'n'roll glory days of the '70s and inspired by the turbulent history of bands like Fleetwood Mac? I need it, and I need it now. To say that my expectations were pretty damn high is an understatement, but they were thrown out the window in the best possible way.
This book tells the story of what happened when Daisy Jones, singer and iconic it girl, joined the rock band The Six and made music history. The band reached stratospheric heights of fame with their hit album Aurora, as lead singers Daisy and Billy Dunne lit up the stage with their intense chemistry, amidst rumours that they were either secret lovers or sworn enemies (or both). It seemed too good to last and it was; it all came crashing down on 12 July, 1979, when the band mysteriously split for good.
Told in the form of an oral history, Daisy Jones & The Six pieces together the fractured history of this group of misfit creatives who created something transcendent before imploding. Each character remembers the story differently, leaving it up to the reader to figure out the truth that always lies somewhere in the middle. With this book, Taylor Jenkins Reid has brilliantly captured the music scene of the '70s in all of its dirty, golden glory. Daisy Jones & The Six is a wild ride of sex, drugs, and rock'n'roll with a thrilling emotional current running through it, and I loved it more and more with every page.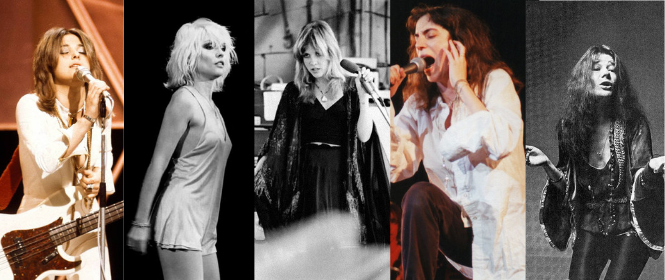 The girls are well and truly at the front in this book, as it takes an unflinching look at the realities of being a woman in a man's world. We see this with characters like Karen, the band's determined keyboardist, and Simone, a fledgling disco superstar. Lead singer Billy's wife Camila is a beautifully written character with resilience and spirit to spare. Billy himself also shines as an addicted man with a big heart, struggling to avoid becoming the mirror image of his absent father.
Make no mistake, though, it's Daisy Jones who is the supernova at the heart of this book. She's gorgeous, wild, and seemingly carefree, with a killer voice to match her looks. She's also erratic and vulnerable, clinging to her precarious sense of self in a world that wants more from her than she can give. So many moments of unexpected humour and heartbreak play out among these characters that you might just fall in love with them forever.
Taylor Jenkins Reid brings them all together to create gorgeous chaos with one hell of a soundtrack. Writing a book that relies so heavily on music and sound is tricky, but each song is described so vividly, you swear you could hear it in your head. I have never in my life wanted to listen to an album as much as I want to listen to Aurora (I'm slightly devastated that it's not real), although there is an awesome official Spotify playlist of songs that inspired the book. What's more, Daisy Jones will soon be hitting your screens as a limited series, thanks to Reese Witherspoon (who also picked this up for her Book Club).
Daisy Jones & The Six is like nothing else on the shelf right now. It balances wistful nostalgia for a bygone era with harsh reality, stylishly capturing a world that made it all too easy for the stars to fall. It's true that making music is never just about the music, and this book is clever enough to reveal not only what music does to us, but what it can cost to those who make it.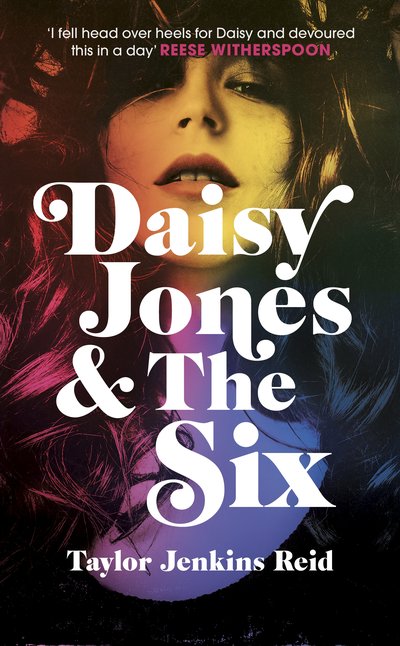 Daisy Jones and The Six
For a while, Daisy Jones & The Six were everywhere. Their albums were on every turntable, they sold out arenas from coast to coast, their sound defined an era. And then, on 12 July 1979, they split. Nobody ever knew why. Until now.
They were lovers and friends and brothers and rivals. They couldn't believe their luck, until it ran out. This is their story of the early days and the wild nights, but everyone remembers the truth differently.
The only thing they all know for sure is that from the moment Daisy Jones walked barefoot onstage at the Whisky, their lives were irrevocably changed...
About the Contributor
Olivia Fricot is Booktopia's newest Senior Content Producer and Editor of the Booktopian Blog. After finishing a soul-crushing law degree, Olivia decided that life was much better with one's nose in a book and quickly defected to the world of Austen and Woolf. You can usually find her reading (obviously), baking, writing questionable tweets, and completing a Master's degree in English literature. Just don't ask about her thesis. Olivia is on Twitter and Instagram @livfricot - follow at your own risk.
Follow Olivia: Twitter