The longlists have been announced for the 2019 Inky Awards.
The longlists include 10 Australian Young Adult titles nominated for the Gold Inky Award (for Australian YA) and 10 International Young Adult titles nominated for the Silver Inky Award (for International YA).
And so, without further ado, here are the longlisted listed books in both categories. Congratulations to all the longlisted authors and publishers!
---
Gold Inky Award Longlist

---
All I can tell you is what I remember, in the words that I have.
Hayley tends to her bees and follows the rules in the only world she has ever known.
Until she witnesses the impossible: a drip from the ceiling.
A drip? It doesn't make sense.
Yet she hears it, catches it. Tastes it.
Curiosity is a hook.
What starts as a drip leads to a lie, a death, a boy, a beast, and too many awful questions.
Click here to order your copy of Hive.
---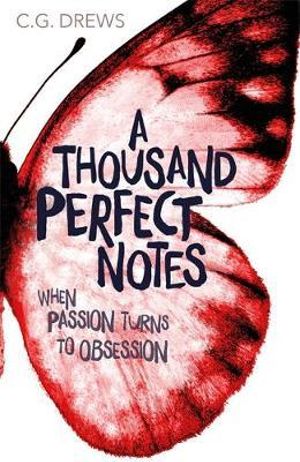 A Thousand Perfect Notes
by C.G. Drews
Beck hates his life. He hates his violent mother. He hates his home. Most of all, he hates the piano that his mother forces him to play hour after hour, day after day. He will never play as she did before illness ended her career and left her bitter and broken. But Beck is too scared to stand up to his mother, and tell her his true passion, which is composing his own music – because the least suggestion of rebellion on his part ends in violence.
When Beck meets August, a girl full of life, energy and laughter, love begins to awaken within him and he glimpses a way to escape his painful existence. But dare he reach for it?
Thrilling and powerfully written, this is an explosive debut for YA readers which tackles the dark topic of domestic abuse in an ultimately hopeful tale.
Click here to order your copy of A Thousand Perfect Notes
---
I Am Out with Lanterns
by Emily Gales
A beautiful novel about friendship, first love and the power of art to change lives.
One of us is in the dark.
One of us is a bully.
One of us wants to be understood.
One of us loves a girl who loves another.
One of us remembers the past as if it just happened.
One of us believes they've drawn the future.
But we're all on the same map, looking for the same thing.
Year Ten begins with a jolt for best friends and neighbours Wren and Milo. Along with Hari, Juliet, Ben and Adie, they tell a story of friendship, family, wild crushes, bitter feuds, and the power of a portrait.
Click here to order your copy of I Am Out with Lanterns
---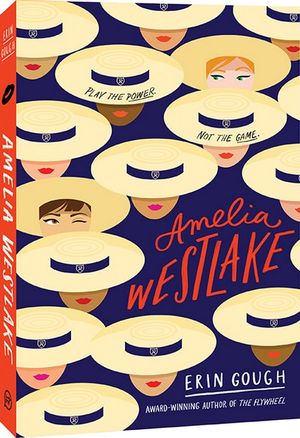 Amelia Westlake
by Erin Gough
Harriet Price has the perfect life: she's a prefect at Rosemead Grammar, she lives in a mansion, and her gorgeous girlfriend is a future prime minister. So when she decides to risk it all by helping bad-girl Will Everhart expose the school's many ongoing issues, Harriet tells herself it's because she too is seeking justice. And definitely not because she finds Will oddly fascinating.
Will Everhart can't stand posh people like Harriet, but even she has to admit Harriet's ideas are good – and they'll keep Will from being expelled. That's why she teams up with Harriet to create Amelia Westlake, a fake student who can take the credit for a series of provocative pranks at their school.
But the further Will and Harriet's hoax goes, the harder it is for the girls to remember they're sworn enemies – and to keep Amelia Westlake's true identity hidden. As tensions burn throughout the school, how far will they go to keep Amelia Westlake – and their feelings for each other – a secret?
Click here to order your copy of Amelia Westlake
---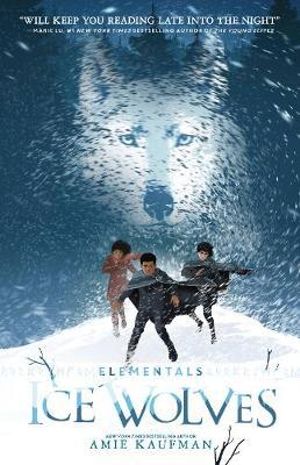 Ice Wolves
Elementals #1
by Amie Kaufman
Everyone in Vallen knows that ice wolves and scorch dragons are sworn enemies who live deeply separate lives.
So when twelve-year-old orphan Anders takes one elemental form and his twin sister, Rayna, takes another, he wonders whether they are even related. Still, whether or not they're family, Rayna is Anders's only true friend. She's nothing like the brutal, cruel dragons who claimed her as one of their own and stole her away.
In order to rescue her, Anders must enlist at the foreboding Ulfar Academy, a school for young wolves that values loyalty to the pack above all else. But for Anders, loyalty is more complicated than obedience, and friendship is the most powerful shapeshifting force of all.
New York Times bestselling author Amie Kaufman delivers heart-pounding adventure and breathtaking magical inventions in this unforgettable story about finding one's place in a sharply divided world.
Click here for your copy of Ice Wolves

---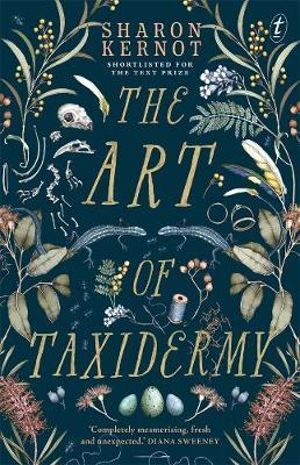 Still Life With Tornado
by A.S. King

Sixteen-year-old Sarah can't draw. This is a problem, because as long as she can remember, she has 'done the art.' She thinks she's having an existential crisis. And she might be right; she does keep running into past and future versions of herself as she wanders the urban ruins of Philadelphia.
Or maybe she's finally waking up to the tornado that is her family, the tornado that six years ago sent her once-beloved older brother flying across the country for a reason she can't quite recall. After decades of staying together 'for the kids' and building a family on a foundation of lies and domestic violence, Sarah's parents have reached the end. Now Sarah must come to grips with years spent sleepwalking in the ruins of their toxic marriage.
As Sarah herself often observes, nothing about her pain is remotely original – and yet it still hurts. Insightful, heartbreaking, and ultimately hopeful, Still Life with Tornado is a vivid portrait of abuse, survival, resurgence that will linger with readers long after the last page.
Click here for your copy of Still life With Tornado

---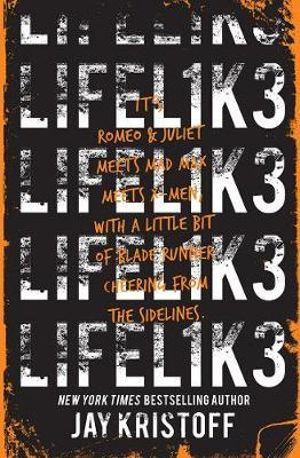 LIFEL1K3
by Jay Kristoff
On an island junkyard beneath a sky that glows with radiation, a deadly secret lies buried in the scrap. Seventeen-year-old Eve isn't looking for trouble-she's too busy looking over her shoulder. The robot gladiator she spent months building has been reduced to a smoking wreck, she's on the local gangster's wanted list, and the only thing keeping her grandpa alive is the money she just lost to the bookies. Worst of all, she's discovered she can somehow destroy machines with the power of her mind, and a bunch of puritanical fanatics are building a coffin her size because of it. If she's ever had a worse day, Eve can't remember it.
The problem is, Eve has had a worse day-one that lingers in her nightmares and the cybernetic implant where her memories used to be. Her discovery of a handsome android named Ezekiel-called a "Lifelike" because they resemble humans–will bring her world crashing down and make her question whether her entire life is a lie.
With her best friend Lemon Fresh and her robotic sidekick Cricket in tow, Eve will trek across deserts of glass, battle unkillable bots, and infiltrate towering megacities to save the ones she loves … and learn the truth about the bloody secrets of her past.
Click here for your copy of LIFEL1K3
---
In Bo Mitchell's country town, a 'White Night' light-show event has the potential to raise vital funds to save the skate park. And out of town, a girl from a secretive off-the-grid community called Garden of Eden has the potential to change the way Bo sees the world. But are there too many secrets in Eden?
As Bo is drawn away from his friends and towards Rory, he gradually comes to believe that Eden may not be utopia after all, and that their group leader's goal to go off the grid may be more permanent – and more dangerous – than anyone could have predicted.
A wonderfully compelling novel from the acclaimed author of the Every series.
Click here to order your copy of White Night
---
I believed them. That was my mistake.
There isn't anyone else in the world like me.
I'm different.
I'm an anomaly.
I'm a monster.
For two years, six months, fourteen days, eleven hours and sixteen minutes… Subject Six-Eight-Four, 'Jane Doe', has been locked away and experimented on, without uttering a single word.
Life at Lengard follows a strict, torturous routine that has never changed.
Until now.
When Jane is assigned a new-and unexpectedly kind-evaluator, her resolve begins to crack, despite her best efforts.
As she uncovers the truth about Lengard's mysterious 'program', Jane discovers that her own secret is at the heart of a sinister plot …. And one wrong move, one wrong word, could change the world.
Click here to order your copy of Whisper
---
The Hate U Give
by Angie Thomas
Review by Tanaya Lowden
What happens when the lights go off after what might truly be an end-of-the-world event? How do you stay alive? Who do you trust? How much do you have to sacrifice?
Seventeen-year-old Pru Palmer lives with her twin sisters, Grace and Blythe, and their father, Rick, on the outskirts of an isolated mining community. The Palmers are doomsday preppers. They have a bunker filled with non-perishable food and a year's worth of water.
One day while Rick is at the mine, the power goes out. At the Palmers' house, and in the town. All communication is cut. No one knows why.
It doesn't take long for everything to unravel. In town, supplies run out and people get desperate. The sisters decide to keep their bunker a secret. The world is different; the rules are different. Survival is everything, and family comes first.
Click here to order your copy of After the Lights go Out
---
Silver Inky Award Longlist

---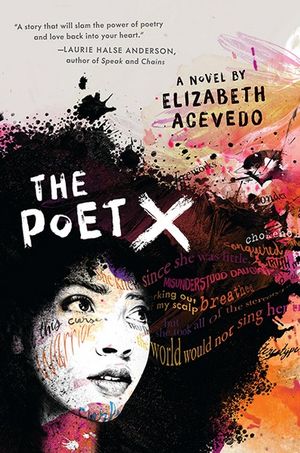 The Poet X
by Elizabeth Acevedo
A powerful novel with an unforgettable voice, perfect for fans of Rupi Kaur, The Hate U Give and Sarah Crossan's One.
Xiomara has always kept her words to herself. When it comes to standing her ground in her Harlem neighbourhood, she lets her fists and her fierceness do the talking.
But X has secrets – her feelings for a boy in her bio class, and the notebook full of poems that she keeps under her bed. And a slam poetry club that will pull those secrets into the spotlight.
Because in spite of a world that might not want to hear her, Xiomara refuses to stay silent.
A novel about finding your voice and standing up for what you believe in, no matter how hard it is to say. Brave, bold and beautifully written, this is perfect for fans of Orangeboy, Nicola Yoon's Everything Everything and Zoella Book Club choice Moxie.
Click here to order your copy of The Poet X

---
Children of Blood and Bone
by Tomi Adeyemi
Zélie Adebola remembers when the soil of Orïsha hummed with magic. Burners ignited flames, Tiders beckoned waves, and Zélie's Reaper mother summoned forth souls.
But everything changed the night magic disappeared. Under the orders of a ruthless king, maji were targeted and killed, leaving Zélie without a mother and her people without hope.
Now Zélie has one chance to bring back magic and strike against the monarchy. With the help of a rogue princess, Zélie must outwit and outrun the crown prince, who is hell-bent on eradicating magic for good.
Danger lurks in Orïsha, where snow leoponaires prowl, and vengeful spirits wait in the waters. Yet the greatest danger may be Zélie herself as she struggles to control her powers – and her growing feelings for an enemy.
Click here to order your copy of Children of Blood and Bone
---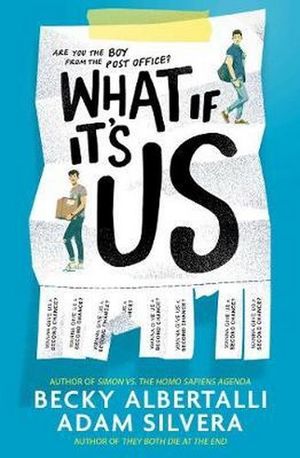 What if it's Us
by Becky Albertalli and Adam Silvera
From bestselling authors Becky Albertalli (Simon vs. The Homo Sapiens Agenda which was made into the film Love, Simon) and Adam Silvera (They Both Die At The End) comes a New York love story with a difference…
Meet Ben and Arthur. Ben is a battered dreamer who's shipping his ex-boyfriend's things back to him. Arthur is new to New York and struggling to fit in. After an memorable meet-cute in a New York post office, the boys lose touch only be be brought back together via a 'missed connection' advert. Is it fate? It looks like it. But after a series of disastrous first dates, Ben and Arthur may have to accept the universe should've minded its business.
Click here to order your copy of What if it's Us
---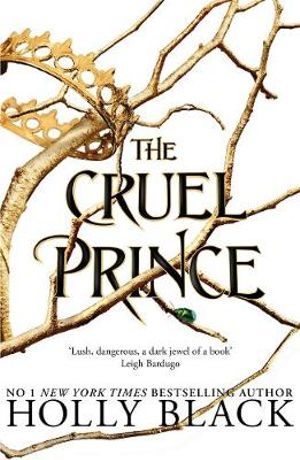 The Cruel Prince
by Holly Black
Of course I want to be like them. They're beautiful as blades forged in some divine fire. They will live forever . . . And Cardan is even more beautiful than the rest. I hate him more than all the others. I hate him so much that sometimes when I look at him, I can hardly breathe.
One terrible morning, Jude and her sisters see their parents murdered in front of them. The terrifying assassin abducts all three girls to the world of Faerie, where Jude is installed in the royal court but mocked and tormented by the Faerie royalty for being mortal. As Jude grows older, she realises that she will need to take part in the dangerous deceptions of the fey to ever truly belong. But the stairway to power is fraught with shadows and betrayal. And looming over all is the infuriating, arrogant and charismatic Prince Cardan . . .
Click here to order your copy of The Cruel Prince
---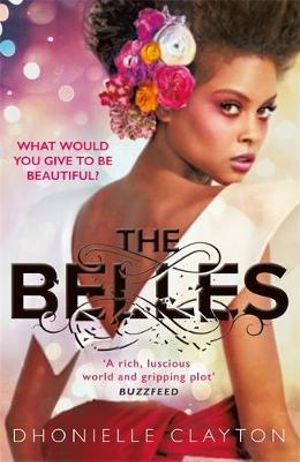 The Belles
by Dhonielle Clayton
In the opulent world of Orleans, the people are born grey and damned, and only a Belle's powers can make them beautiful. Camellia Beauregard wants to be the favourite Belle – the one chosen by the queen to tend to the royal family.
But once Camellia and her Belle sisters arrive at court, it becomes clear that being the favourite is not everything she always dreamed it would be. Behind the gilded palace walls live dark secrets, and Camellia soon learns that her powers may be far greater – and far darker – than she ever imagined. When the queen asks Camellia to break the rules she lives by to save the ailing princess, she faces an impossible decision: protect herself and the way of the Belles, or risk her own life, and change the world forever.
Click here to order your copy of The Belles

---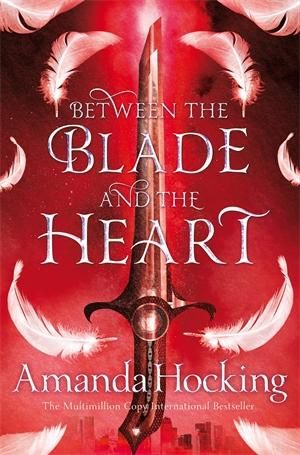 Between the Blade and the Heart
by Amanda Hocking
Malin is a Valkyrie-in-training. It's her responsibility to slay immortals, returning them to the afterlife to maintain balance in the world. She also struggles to maintain balance in her own life – between her studies, her duties as a Valkyrie and her conflicting feelings for her ex-girlfriend.
But when a beguiling stranger breaks into her home on a quest for vengeance, Malin's carefully balanced life falls apart. Asher is hunting the rogue immortal who murdered his mother, and he thinks Malin may have information. Her loyalties are tested, as she uncovers a betrayal that unravels everything she thought she knew. And she must decide if helping the mysterious Asher enact his revenge is worth the risk – to the world, and to her heart.
Click here to order your copy of Between the Blade and the Heart


---
I Was Born for This
by Alice Oseman
For Angel Rahimi life is about one thing: The Ark – a pop-rock trio of teenage boys who are taking the world by storm. Being part of The Ark's fandom has given her everything she loves – her friend Juliet, her dreams, her place in the world.
Jimmy Kaga-Ricci owes everything to The Ark. He's their frontman – and playing in a band with his mates is all he ever dreamed of doing.
But dreams don't always turn out the way you think and when Jimmy and Angel are unexpectedly thrust together, they find out how strange and surprising facing up to reality can be.
A funny, wise, and heartbreakingly true coming of age novel. I Was Born for This is a stunning reflection of modern teenage life, and the power of believing in something – especially yourself.
Click here to order your copy of I Was Born for This
---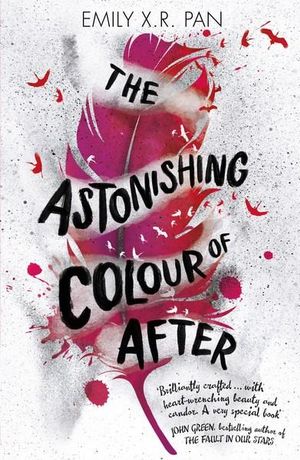 The Astonishing Colour of After
by Emily X.R. Pan
Leigh Chen Sanders is sixteen when her mother dies by suicide, leaving only a scribbled note: 'I want you to remember'. Leigh doesn't know what it means, but when a red bird appears with a message, she finds herself travelling to Taiwan to meet her maternal grandparents for the first time.
Leigh is far away from home and far away from Axel, her best friend, who she stupidly kissed on the night her mother died – leaving her with a swell of guilt that she wasn't home, and a heavy heart, thinking she may have destroyed the one good thing left in her life.
Overwhelmed by grief, Leigh retreats into her art and into her memories, where colours collide and the rules of reality are broken. The only thing Leigh is certain about is that she must find out the truth. She must remember.
With lyrical prose and magical elements, Emily X.R. Pan's stunning debut novel alternates between past and present, romance and despair, as one girl attempts to find herself through family history, art, friendship, and love.
Click here to order your copy of The Astonishing Colour of After
---
Two teens must learn the "art of killing" in this Printz Honor–winning book, the first in a chilling new series from Neal Shusterman, author of the New York Times bestselling Unwind dystology.
A world with no hunger, no disease, no war, no misery: humanity has conquered all those things, and has even conquered death. Now Scythes are the only ones who can end life—and they are commanded to do so, in order to keep the size of the population under control.
Citra and Rowan are chosen to apprentice to a scythe—a role that neither wants. These teens must master the "art" of taking life, knowing that the consequence of failure could mean losing their own.
Scythe is the first novel of a thrilling new series by National Book Award–winning author Neal Shusterman in which Citra and Rowan learn that a perfect world comes only with a heavy price.
Click here to order your copy of Scythe
---
Navigating the Stars
by Maria V. Snyder
Year 2471. A new discovery. Those three words thrill my parents – the galaxy's leading archaeologists – but for me, it means another time jump to a different planet. One so big, my friends will be older than my dad when we arrive. And I'll still be seventeen. Thanks, Einstein.
I really can't blame Einstein, though. No one expected to find life-sized terracotta warriors buried on other planets. So off we go to investigate, traveling through space and time. With my social life in ruins, I fill my days illegally worming into the quantum net – the invention that allows us to travel in space. Of course the only person close to my age is a hot-but-pain-in-the-neck security officer who threatens to throw me into the brig.
But when one of the warrior planets goes silent, we have bigger problems on our hands. The planet's entire population might be dead. And now my worming skills, along with a translation of an ancient alien artefact, might be the key to finding out why. But my attempts to uncover the truth lead to the discovery of a deadly new alien phenomenon, and also alert those who wish to keep it quiet. The galaxy is in real danger and time is not on our side…
Click here to order your copy of Navigating the Stars
---
Shortlists in each category will announced in July and winners will be announced in September.
---
BESTSELLING YOUNG ADULT FICTION OF THE WEEK

---
About the Contributor
Sarah McDuling is Booktopia's Senior Content Producer and Editor of The Booktopian Blog. She has been in the bookselling game for almost a decade and a dedicated booklover since birth (potentially longer). At her happiest when reading a book, Sarah also enjoys talking/writing/tweeting about books. In her spare time, she often likes to buy a lot of books and take photographs of books. You can follow her on Twitter and Instragram @sarahmcduling
Follow Sarah: Twitter