Graeme Simsion's Rosie Trilogy first began in 2013 with the release of The Rosie Project. A wildly popular and beloved bestseller, The Rosie Project was embraced by readers everywhere, selling over 3.5 million copies and winning multiple awards, including the ABIA Book of the Year in 2014.

And now, with the release of The Rosie Result, this charming series is coming to an end!

Like many readers, I am a little sad to be saying goodbye to Don Tillman. Fortunately, we were lucky enough to receive a visit from Graeme Simsion, when he came to Booktopia to promote the release of The Rosie Result. He also very kindly agreed to answer some questions from me!

Read on to discover how Graeme Simsion feels to be finishing the trilogy, his plans for the future, his favourite quotes, favourite fictional characters and more…
How does it feel to have finished the Rosie Trilogy?

It's always good to finish a book—especially after the editing process, which for me involves input not only from my local editor but publishers in US, Canada, UK and Germany. There's a great sense of relief when it goes to the printer and nobody can call and say, 'can I suggest just one little change…it won't take you long.' And now I'm on the road doing events, so I haven't really had a chance to reflect on the series being over. I'm still talking about it, still thinking about, particularly as I get into discussions with the autism community.
What do you hope readers will discover in The Rosie Result?

I hope they'll discover a compelling and entertaining story that reunites them with characters they've come to know plus a few additions. I also hope it'll make them think about—and maybe change their position on—some of the issues it on, including parenting, identity, discrimination, forgiveness, responsibility…and autism, which I skirted around in the first two books. I hope The Rosie Result can be part of the movement towards greater acceptance and accommodation of people on the autism spectrum.
If you could hang out with a fictional character from any book, who would it be and why?

Zaphod Bebblebrox from The Hitchhikers Guide to the Galaxy by Douglas Adams. You can't fake the two heads, so I'd know he was the real thing, which would of course imply the existence of the whole Hitchhikers' universe. Which in turn would mean…see what happens when you ask hypothetical questions about the conjunction of fiction and reality?
What is your favourite quote/words to live by?

You're dead a long time.
If you were planning a literary dinner party, which three authors (dead or alive) would you invite?

My answer has probably changed since I got married. So, Anne Buist. Of course. Then, I've learned it's a big mistake to equate 'interesting novel' with 'interesting novelist'. But I'd be optimistic about a dinner with Henry Miller and Anais Nin and the magnum of 1929 Bordeaux they'd bring from their era.
What books are on your TBR pile right now?

Three books in progress. All the Light we Cannot See, The Sellout, Louis and Louise.

Axiomatic next up.
Do you have any unusual writing and/or reading habits?

My partner Anne Buist and I write in the same room. At the same time. On different books, except for Two Steps Forward.
If The Rosie Result had a theme song, what would it be?

Because I Love You by the Master's Apprentices: Do what you want to do, be what you want to be yeah.
Now that The Rosie Trilogy is finished, what's up next for you?

Well, there's been some encouragement to document Don Tillman's standardised meal system…
The Rosie Result was published on February 5th 2019 by Text Publishing and is available to order at Booktopia.
---
BESTSELLERS OF THE WEEK

---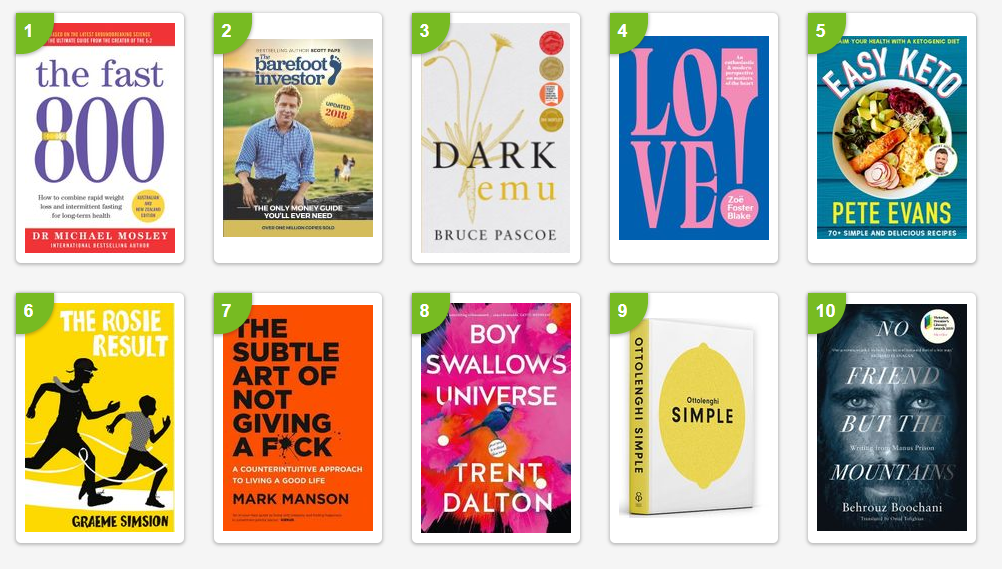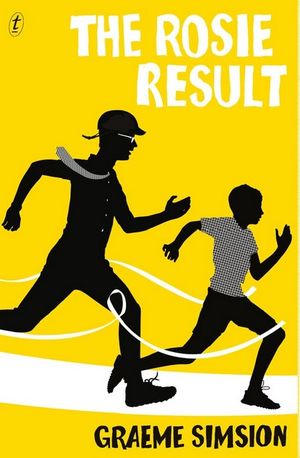 The Rosie Result
Don Tillman and Rosie Jarman are back in Australia after a decade in New York, and they're about to face their most important challenge.
Their son, Hudson, is struggling at school: he's socially awkward and not fitting in. Don's spent a lifetime trying to fit in—so who better to teach Hudson the skills he needs?
The Hudson Project will require the help of friends old and new, force Don to decide how much to guide Hudson and how much to let him be himself, and raise some significant questions about his own identity.
Meanwhile, there are multiple distractions to deal with: the Genetics Lecture Outrage, Rosie's troubles at work, estrangement from his best friend Gene…
And opening the world's best cocktail bar.
Hilarious and thought-provoking, with a brilliant cast of characters, The Rosie Result is the triumphant final instalment of the much-loved and internationally bestselling Rosie trilogy.
About the Contributor
Sarah McDuling is Booktopia's Senior Content Producer and Editor of The Booktopian Blog. She has been in the bookselling game for almost a decade and a dedicated booklover since birth (potentially longer). At her happiest when reading a book, Sarah also enjoys talking/writing/tweeting about books. In her spare time, she often likes to buy a lot of books and take photographs of books. You can follow her on Twitter and Instragram @sarahmcduling
Follow Sarah: Twitter