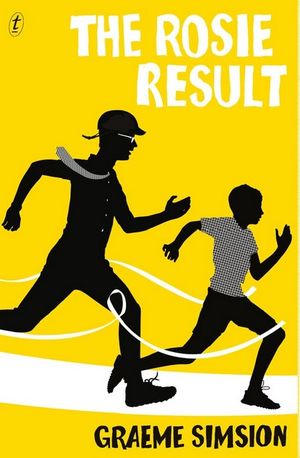 The Rosie Result
by Graeme Simsion

Review by Benison O'Reilly

It's been five years since the global phenomenon, The Rosie Project, hit the bookshelves and five years since I reviewed the novel for Booktopia, followed a year after by a review of its sequel, The Rosie Effect. Finally, the last book in Graeme Simsion's trilogy, The Rosie Result, is with us and it seems only fitting that I review it too.
A lot has happened in those five years. In 2013, when The Rosie Project was first published, autistic protagonists were still something of a rarity. Now there are prime time television dramas, such as Atypical and The Good Doctor, centred around lead characters who are 'on the (autism) spectrum'. With increasing recognition that autism can affect females, we've also seen the emergence of leading ladies with Asperger's, such as Saga Norén in Scandi-Noir drama The Bridge and Stella in Helen Hoang's The Kiss Quotient, which Booktopia declared its favourite romance novel of 2018.
Still, my first thought when I read the opening pages of The Rosie Result was how much I'd missed Don Tillman and his unique voice. While Don is afflicted with poor social awareness that frequently gets him into hot water, the irony is his rational mind often allows him to see things with more clarity than the emotion-driven neurotypicals who inhabit his world. I especially enjoyed Simsion's gentle skewering — through Don — of the vanities of academia and in this I suspect the influence of his wife, Professor Anne Buist. As I chortled my way through the opening chapters of the book while having a colour and cut, my hairdresser was prompted to ask, 'What book are you reading? I have to get it.'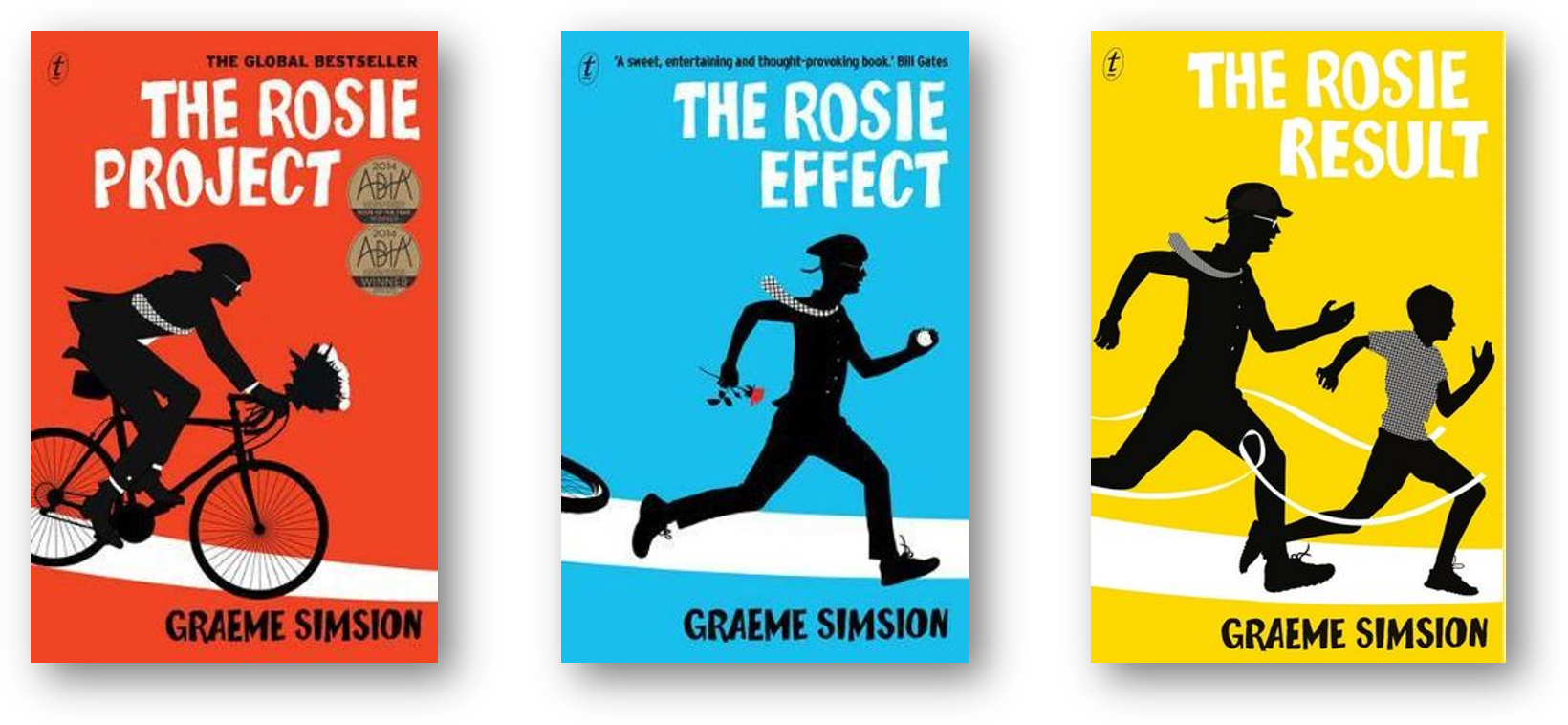 Don, of course, has moved on from romance. He got his girl, Rosie, in the first book in the trilogy. They went through a rocky patch in The Rosie Effect, but in The Rosie Result their union remains secure, as does Don's long-held belief that he's married to 'the world's most beautiful woman'. (Husbands with Asperger's are intensely loyal). As in the earlier novels, Rosie, a feisty red-haired medical researcher, not averse to dropping the F-bomb when required, presents an appealing counterpoint to Don.
The action in The Rosie Result takes place in Melbourne, where they've returned after a decade in New York, bringing along with them their eleven-year-old son, Hudson. Much of the book focuses on Hudson's challenges fitting in to his new school, with the teaching staff requesting that he undergo a psychological assessment for autism. Hudson exhibits a few of the 'red flags' for autism — resistance to change, obsessive interests, sensory sensitivity and an unhelpful habit of pointing out the grammar mistakes his teacher makes in class.
Don and Rosie, however, refuse to have Hudson labelled. In fact, Don has never been formally assessed himself. Instead they embark on an intervention, enlisting a cast of memorable characters familiar to readers of the earlier Rosie novels, to teach Hudson the life skills he needs to fit in, so that he avoids the ostracism and bullying that made Don's own school years so miserable.
I don't want to reveal too much about what happens beyond that, except to say that the family's battles with an unsympathetic school bureaucracy will be scarily familiar to many autism parents, including this writer. In this regard I found the book almost therapeutic.
Like all good comedic novels, it contains some important truths, with one passage in particular causing me to sit up and nod in agreement.
"I had observed that neurotypicals criticised autistic people for lacking empathy — towards them — but seldom made any effort to improve their own empathy towards autistic people."
The drama in The Rosie Result is gentle, never overwrought. Even the book's villain — an anti-vaxxer no less — is afforded some sympathy. Hudson's rapid transformation may be the stuff of dreams for most autism parents, but this is fiction after all, not real life, and I cheered him on all the way. By novel's end the roles are reversed, and it's the young boy who has taught his father some important lessons.
To say anymore would spoil the fun.
Benison O'Reilly is the co-author of the bestselling The Complete Autism Handbook (Ventura Press). Her own son with ASD, eighteen-year-old, Sam, was featured on ABC TV's Australian Story in 2017.
---
BESTSELLERS OF THE WEEK
---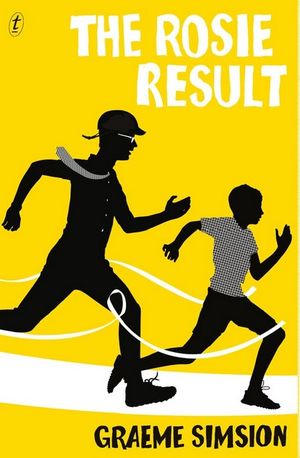 The Rosie Result
The Rosie Trilogy
The hilarious, challenging and inspiring ending to the Rosie trilogy that will have readers cheering for joy.
I was standing on one leg shucking oysters when the problems began…
Don Tillman and Rosie Jarman are back in Australia after a decade in New York, and they're about to face their most important challenge.
Their son, Hudson, is struggling at school: he's socially awkward and not fitting in. Don's spent a lifetime trying to fit in—so who better to teach Hudson the skills he needs?
The Hudson Project will require the help of friends old and new, force Don to decide how much to guide Hudson and how much to let him be himself, and raise some significant questions about his own identity.
Meanwhile, there are multiple distractions to deal with: the Genetics Lecture Outrage, Rosie's troubles at work, estrangement from his best friend Gene…
And opening the world's best cocktail bar.
Hilarious and thought-provoking, with a brilliant cast of characters, The Rosie Result is the triumphant final instalment of the much-loved and internationally bestselling Rosie trilogy.
About the Contributor