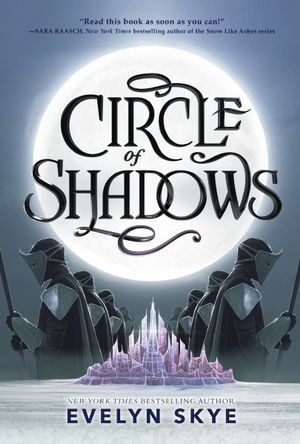 Circle of Shadows
by Evelyn Skye
Review by Bronwyn Eley
Welcome to a thrilling new world of magic, warriors and betrayal. I was instantly pulled into author Evelyn Skye's rich and fascinating world in her new book Circle of Shadows.
It's hard not to fall in love with Sora and Daemon – two apprentice warriors of the Society of Taigas – as soon as you meet them. Not only are they partners – known as gaminas – they are best friends and bonded for life through a special link through which they share their emotions. Talk about breaking past barriers!
These two enjoy bending (or breaking) the rules of their strict society and this just sets up the reader to know that they will be the rule breakers when things go very, very wrong. Which they inevitably do, of course! 
The Kingdom of Kichona has thrived for a decade under the prosperous rule of Empress Aki, since she defeated her crazed and traitorous brother Prince Gin in a bloody battle. Thought to be dead, Prince Gin makes his miraculous (and less than welcome) return to finish what he started over ten years ago.
His plan involves countless innocents being sacrificed to the gods, all for the promise of a 'utopia' of sorts. Most believe this supposed gift from the gods is actually a curse – known as the Evermore – and Empress Aki, the taigas and our protagonists Sora and Daemon are determined to stop it.
Sora and Daemon – along with their friends Fairy and Broomstick – face challenge after challenge in their quest to expose Prince Gin and stop him before he can enact his plan.
Skye has a fantastic voice, injecting her writing with light-hearted humour, fast-paced action, and a memorable group of misfits. She has set her world up with a well of myth and magic so deep I can only imagine what incredible things are yet to come in the Kingdom of Kichona! 
Circle of Shadows by Evelyn Skye was published on 29th January 2019 and is available to order from Booktopia.
---
Young Adult Bestsellers of the Week
---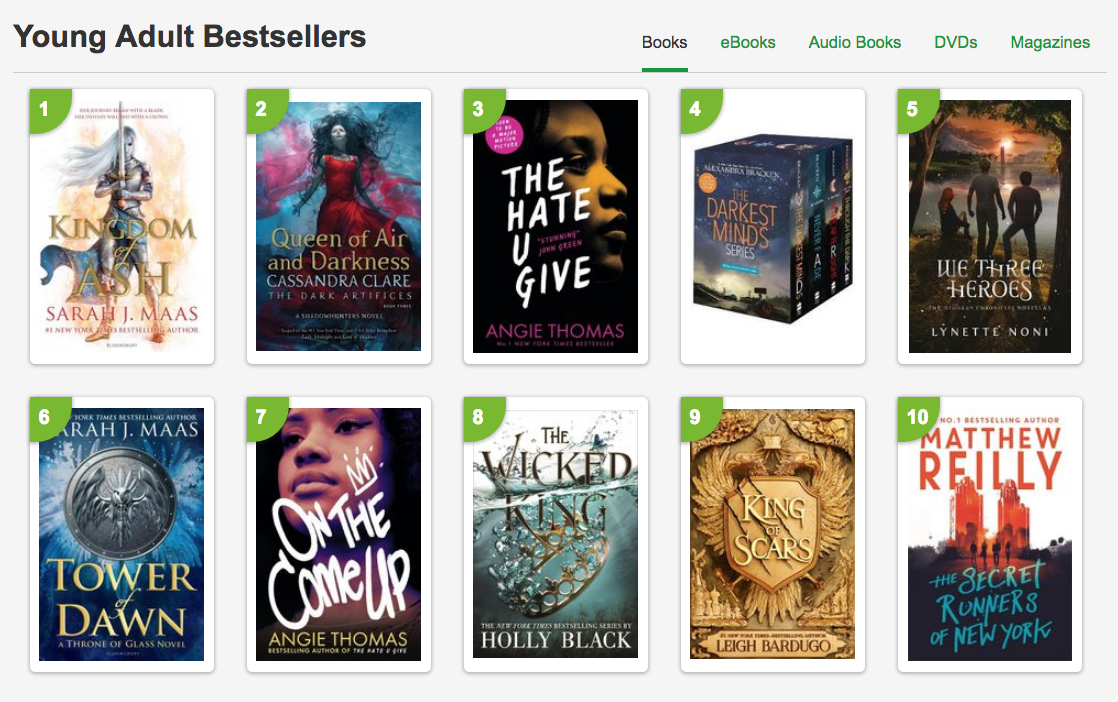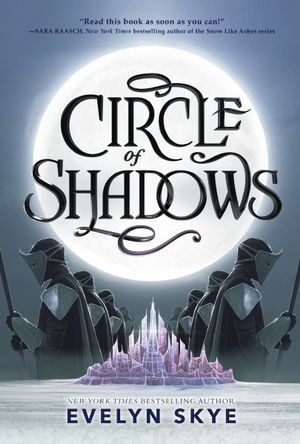 Circle of Shadows
Circle of Shadows : Book 1
A thrilling new fantasy series full of magic and betrayal-from Evelyn Skye, New York Times bestselling author of the Crown's Game series.
Sora can move as silently as a ghost and hurl throwing stars with lethal accuracy. Her gemina, Daemon, can win any physical fight blindfolded and with an arm tied around his back. They are apprentice warriors of the Society of Taigas-marked by the gods to be trained in magic and the fighting arts to protect the kingdom of Kichona.
As their graduation approaches, Sora and Daemon look forward to proving themselves worthy of belonging in the elite group-but in a kingdom free of violence since the Blood Rift Rebellion many years ago, it's been difficult to make their mark...
About the Contributor
Before entering the exciting world of books, Bronwyn served in the Royal Australian Air Force, travelled extensively and worked (still does!) as a barista on the weekends. Books are her true passion. Bronwyn's debut fantasy novel Relic is coming out in 2019 with indie publishing house Talem Press. They are to publish her entire trilogy called The Relic Trilogy. In her spare time, Bronwyn writes, reads and enjoys keeping fit (which she undoes by eating loads of chocolate) with Martial Arts and personal training. She can't answer what her favourite book is but she has a soft spot for Peter Pan (J.M Barrie), Outlander (Diana Gabaldon), Stardust (Neil Gaiman), The Illuminae Files (Jay Kristoff and Amie Kaufman) and Six of Crows (Leigh Bardugo). Fantasy, sci-fi and YA make up the majority of her bookshelves.