The day has finally come! After weeks of nominations and voting, we have our Top 50 Favourite Australian Authors of 2019.
Before we begin the countdown, we'd just like to take a moment to thank everyone who took part in this year's poll. To all the amazing and talented Australian authors, all the wonderful and passionate Australian publishers and all our fantastic customers who nominated and voted and helped us spread the word on social media… thank you.
It has been so amazing to see all the nominations and votes pouring in throughout January. There is such extraordinary passion for books in this country, we feel privileged to be part of such a vibrant and creative industry. Booktopia is a proudly Australian, created by Australians for Australians*.  Your support means the world to us and we really cannot thank you enough!
And now … let the announcements begin!
Because we reserve to right to be a little bit evil, we will begin announcing the winners today, however, we will be staggering the announcements over the next three days because we just can't help ourselves! We love building the suspense.
Scroll down to discover which Australian authors claimed the #50 through to #31 positions on our list of Top 50 Australian Authors of 2019.

---
Australia's Favourite Author 50 – 31
---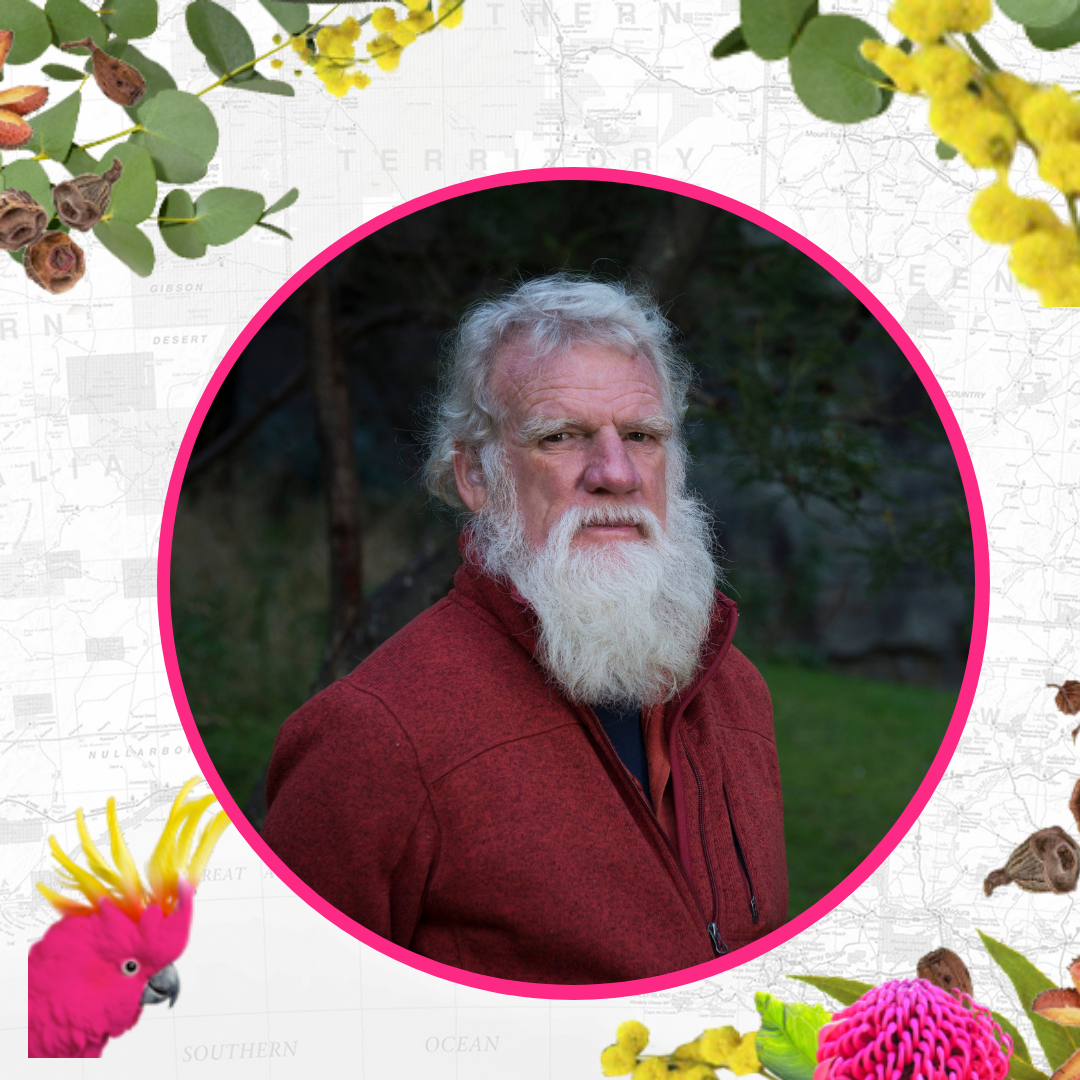 Bruce Pascoe is a Bunurong, Tasmanian and Yuin man born in Melbourne who grew up on a remote island in Bass Strait and had a joey and a dog as pets.
Bruce is a prolific writer and has written more than 20 books, including short story collections Night Animals (1986) and Nightjar (2000); the novels Fox (1988), Ruby Eyed Coucal (1996), Ribcage (1999), Shark (1999), Earth (2001), Ocean (2002), and Bloke (2009); and historical works Cape Otway: Coast of Secrets (1997) and Convincing Ground (2007).
His non-fiction book, Dark Emu (2014) continues to go into reprint and won the Book of the Year and Indigenous Writer's Prize in the 2016 NSW Premier's Literary Awards.
---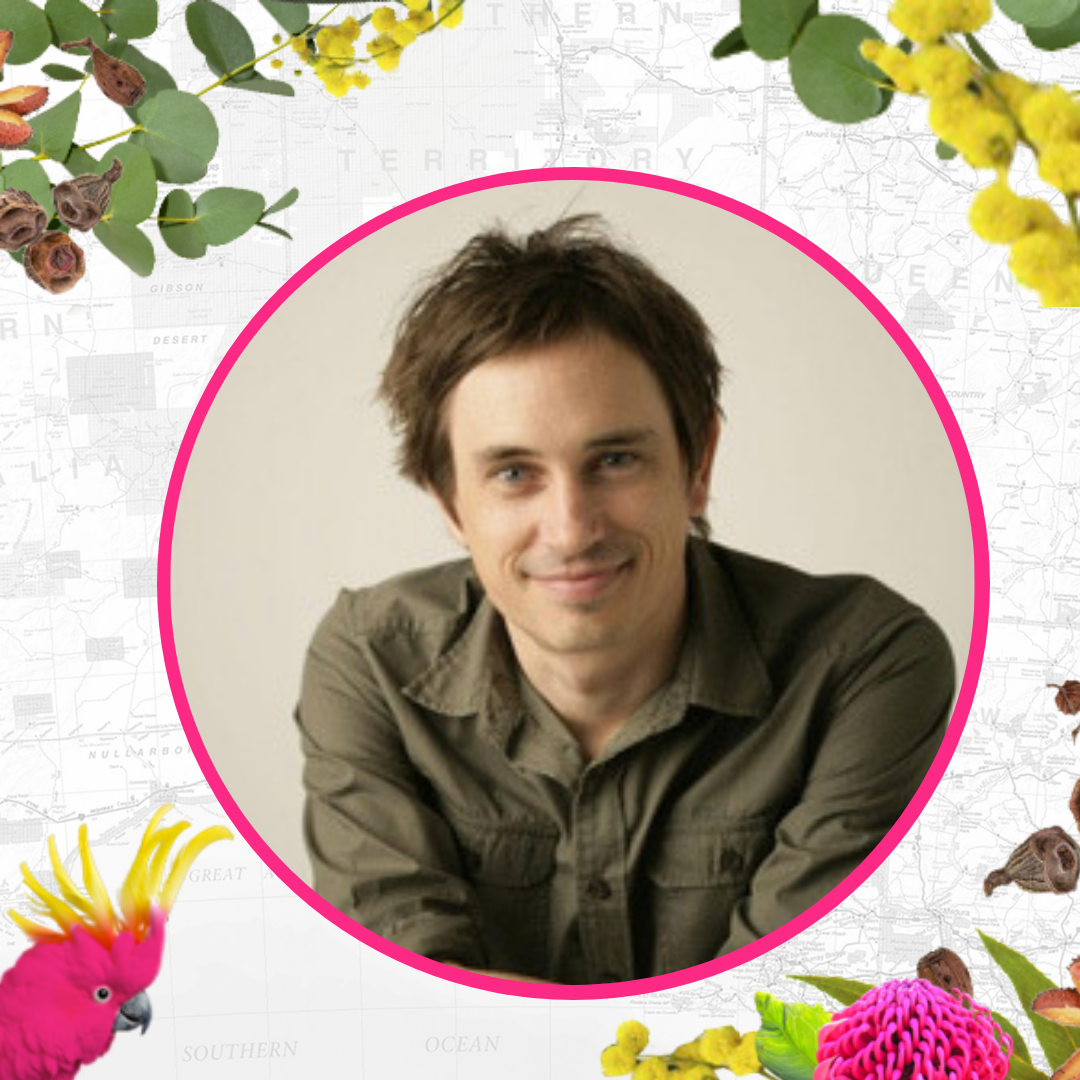 Trent Dalton writes for the award-winning The Weekend Australian Magazine. A former assistant editor of The Courier-Mail, he has won a Walkley, been a four-time winner of the national News Awards Feature Journalist of the Year Award, and was named Queensland Journalist of the Year at the 2011 Clarion Awards for excellence in Queensland media.
His writing includes several short and feature-length film screenplays. His latest feature film screenplay, Home, is a love story inspired by his non-fiction collection Detours: Stories from the Street (2011), the culmination of three months immersed in Brisbane's homeless community, the proceeds of which went back to the 20 people featured within its pages. His journalism has twice been nominated for a United Nations of Australia Media Peace Award, and his debut novel Boy Swallows Universe was published in 2018.
---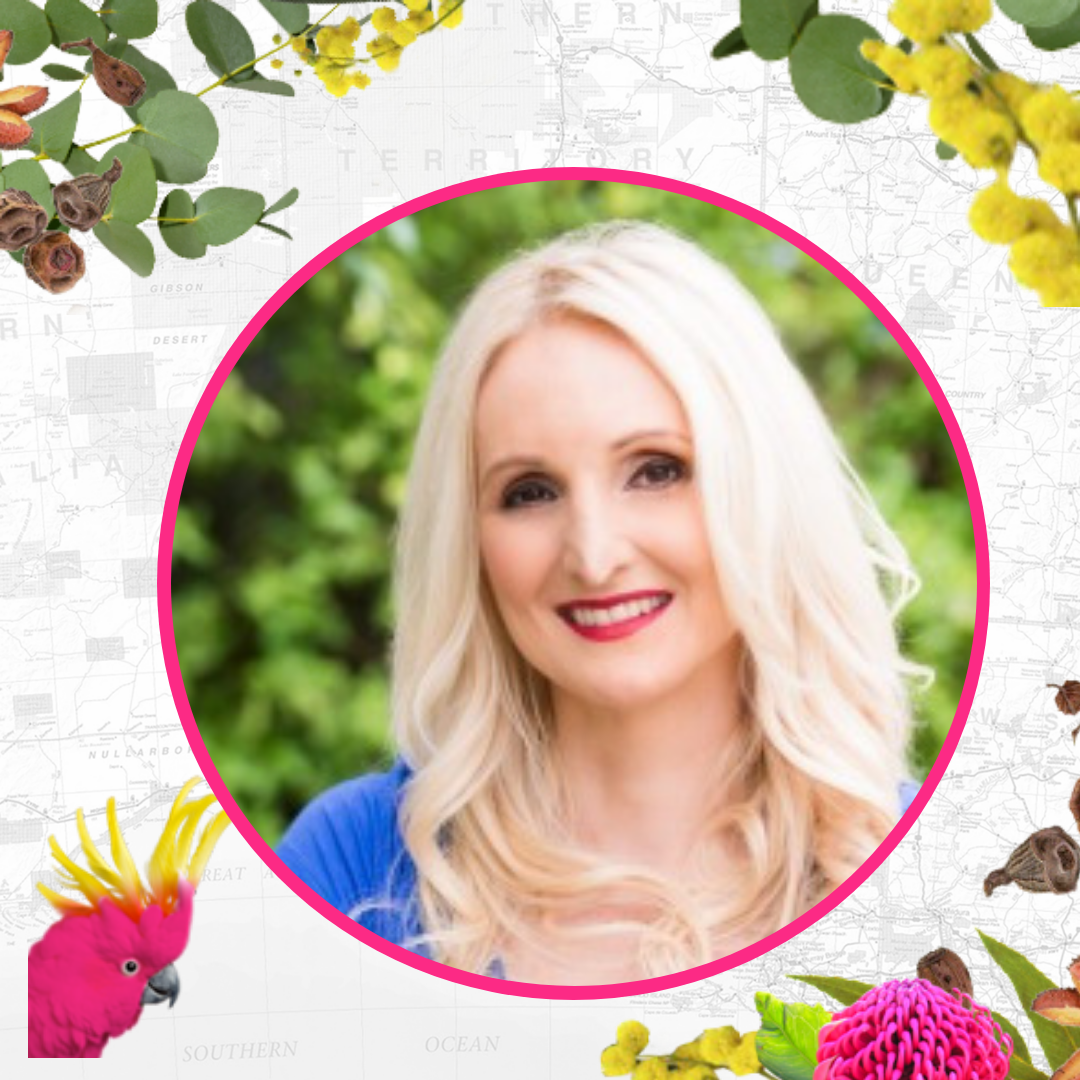 Belinda Alexandra has been published to wide acclaim in Australia and New Zealand, France, Germany, Holland, Poland, Norway and Greece.
She is the daughter of a Russian mother and Australian father, and has been an intrepid traveller since her youth.
Her love of other cultures and languages is matched by her passion for her home country, Australia, where she is a volunteer rescuer and carer for the NSW Wildlife Information and Rescue Service (WIRES).
Her latest novel, The Invitation, was published in 2019.
---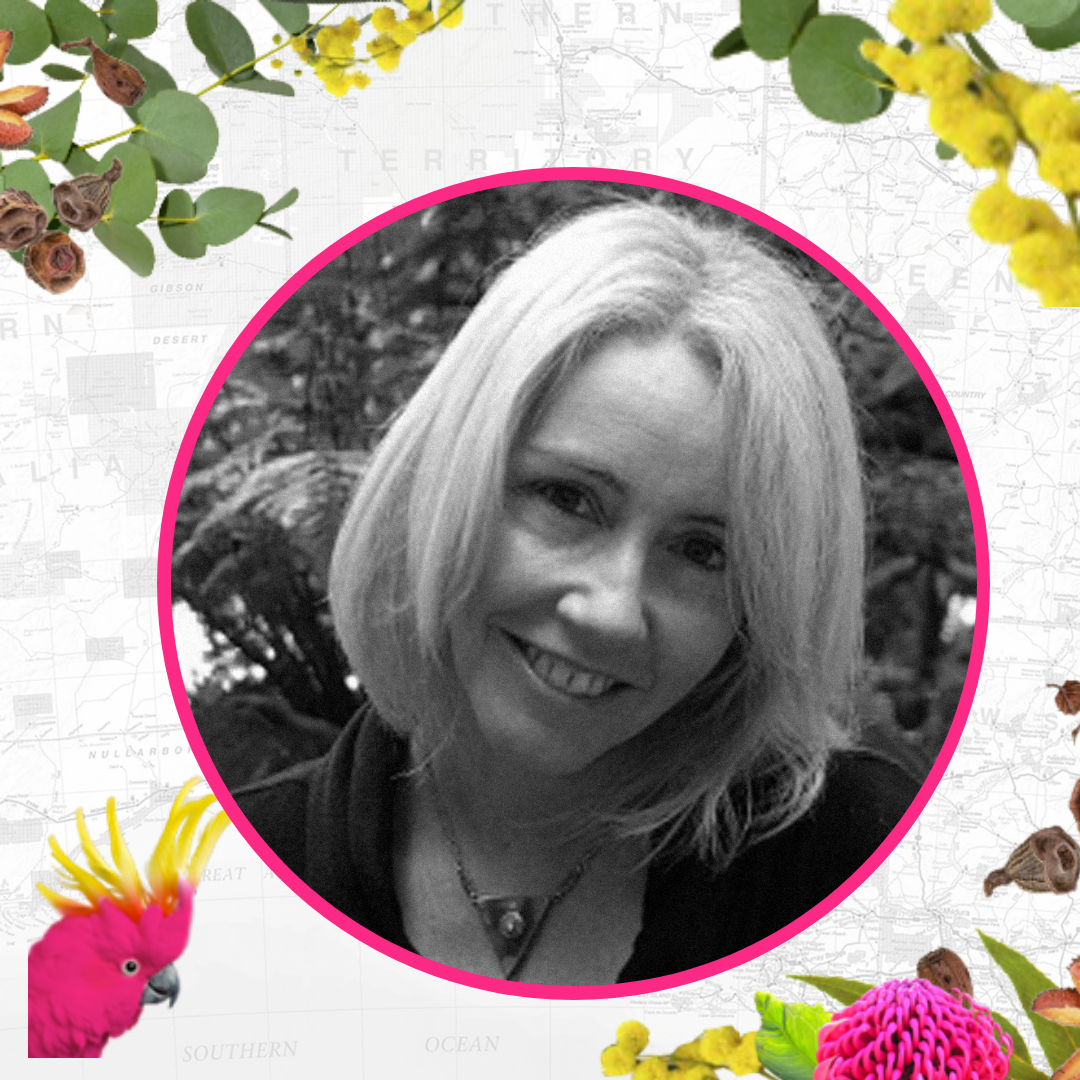 Traci Harding is an Australian novelist. Her work blends fantasy, fact, esoteric belief, time travel and quantum physics, into adventurous romps through history, alternative dimensions, universes and states of consciousness.
She was born and raised in Carlingford, a western suburb of Sydney, Australia. Harding states that her early interests were, "music, boys, daydreaming and storytelling". After leaving school she first pursued an interest in music, and then worked in film studio management for several years where she wrote and developed film scripts, and later began writing novels.
Her latest novel, This Present Past, was published in 2018.
---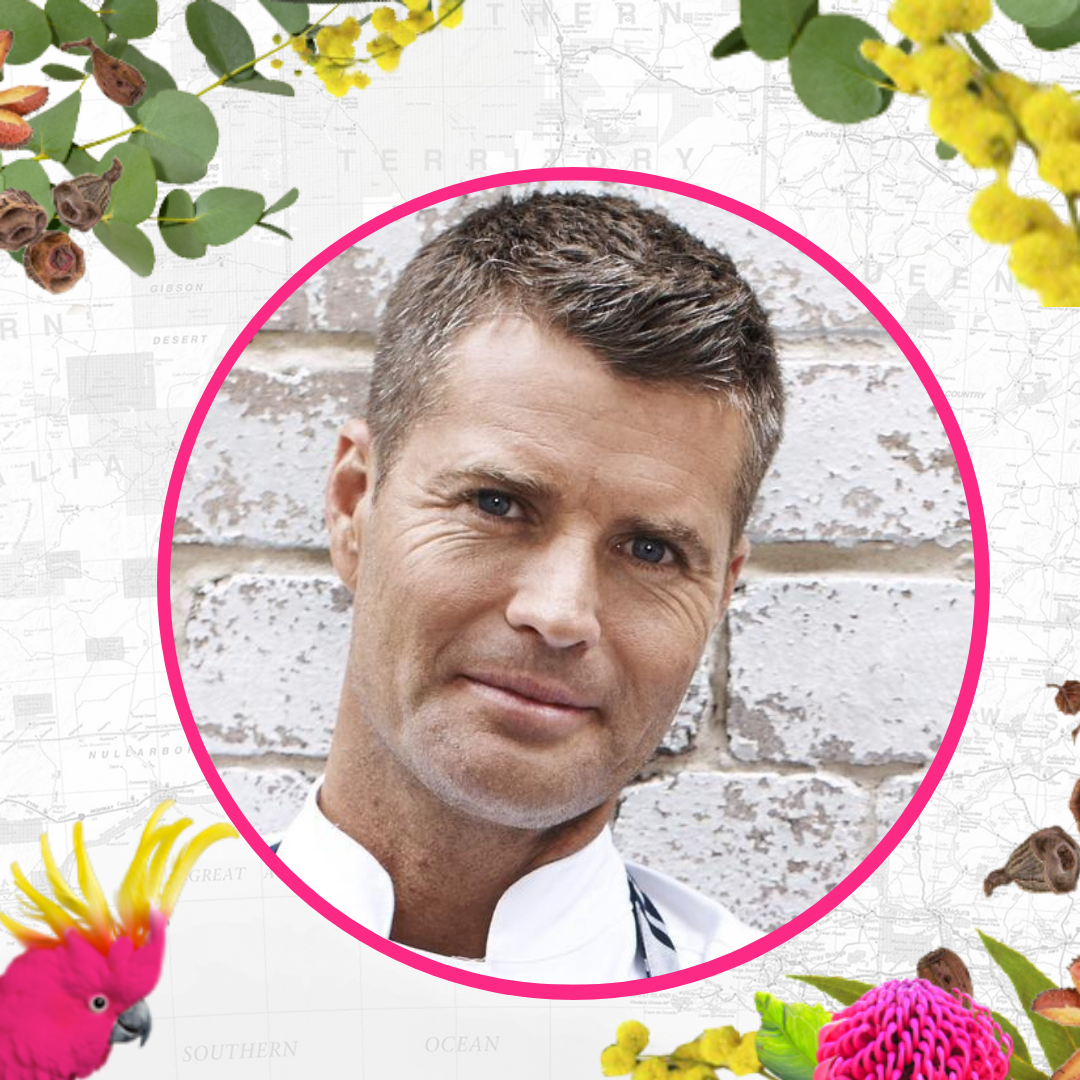 Pete Evans is an internationally renowned and household chef, restaurateur, author and television presenter. His passion for food and a healthy lifestyle inspires individuals and families around the world.
A love of food saw Pete begin his career as chef and restaurateur at the age of 19, opening numerous award-winning restaurants nationally as well as cooking in some of the finest restaurants globally.
Pete has not only cooked for the general public, but he's also cooked a royal banquet for the Prince and Princess of Denmark, a private dinner for Martha Stewart, and even represented his hometown at the gala G'Day USA dinner for 600 in NYC.
Pete's career has moved from the kitchen into the lounge room with many TV appearances including Lifestyle Channel's Home show, Postcards from Home, FISH, My Kitchen Rules, Moveable Feast, The Paleo Way and Food is Medicine.
---
Karly Lane lives on the beautiful Mid North Coast of NSW in Australia. A certified small town girl, she is most happy in a little town where everyone knows who your grand parents were. She writes women's fiction – everything from romantic suspense to family sagas and life in rural Australia.
She has romantic suspense titles published with The Wild Rose Press and Eternal Press under Karlene Blakemore-Mowle.
A wife and mother of four children, working part time as a pathology collector by day, she manages to squeeze in her writing whenever and however she can. She is a proud member of the RWA Australia. Her latest novel, The Wrong Callahan, was published in 2018.
---
Kerry has written twenty novels, a number of plays, including The Troubadours with Stephen D'Arcy, is an award-winning children's writer and has edited and contributed to several anthologies. In 1996 she published a book of essays on female murderers called Things She Loves: Why women Kill.
The Phryne Fisher series (pronounced Fry-knee, to rhyme with briny) began in 1989 with Cocaine Blues which was a great success. Kerry has written sixteen books in this series and says that as long as people want to read them, she can keep writing them.
Her latest novel, The Spotted Dog, was published in 2018.
---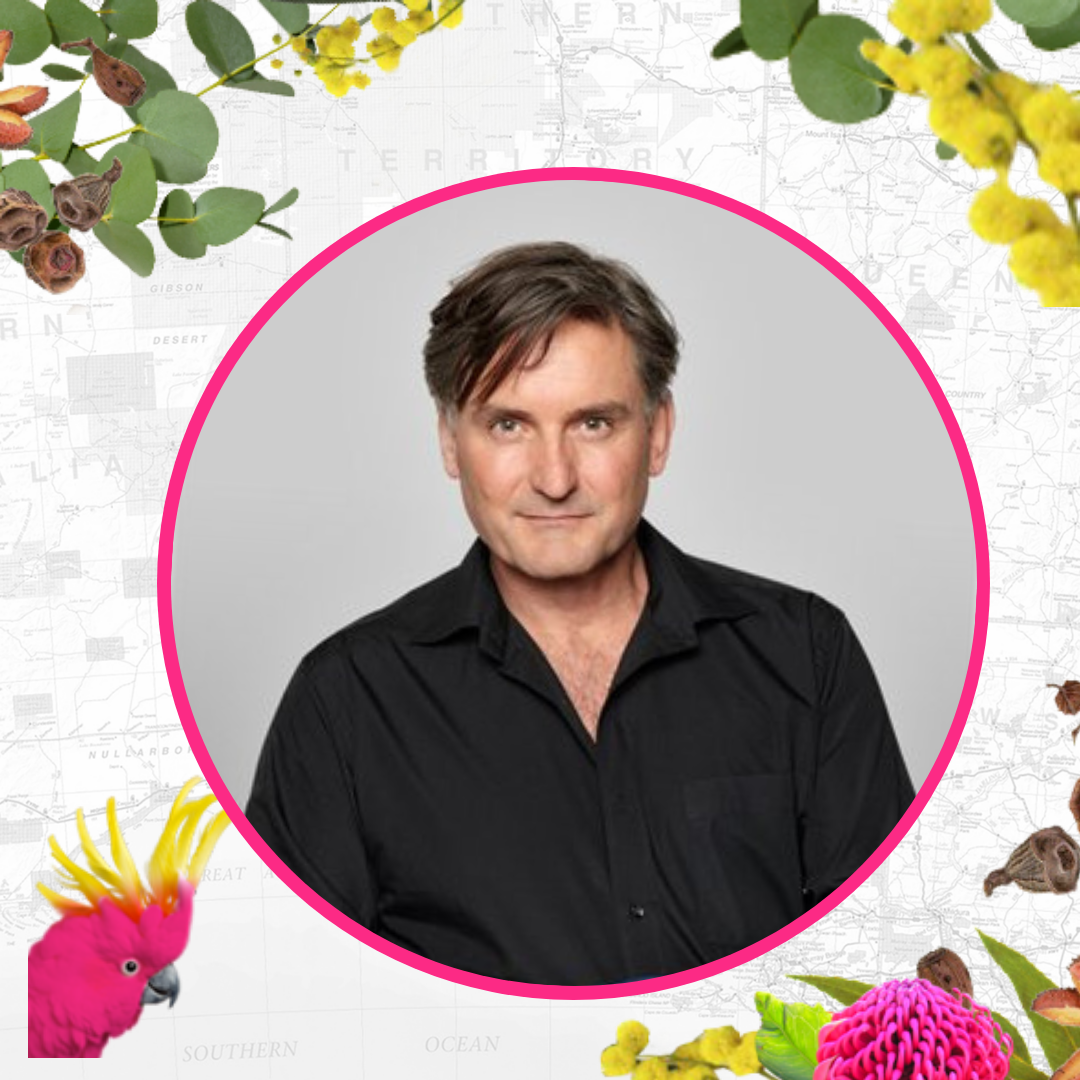 Richard Glover's most recent book is The Land Before Avocado: Journeys in a lost Australia. It's been described by Hugh Mackay as "warm, wise and very, very funny", and by Annabel Crabb as "Hilarious and horrifying, the ultimate intergenerational conversation starter'.
Richard is also author of Flesh Wounds – a comic romp for anyone whose family was not what they ordered." He writes regularly for the Sydney Morning Herald and The Washington Post, and presents the comedy show Thank God It's Friday on ABC local radio.
---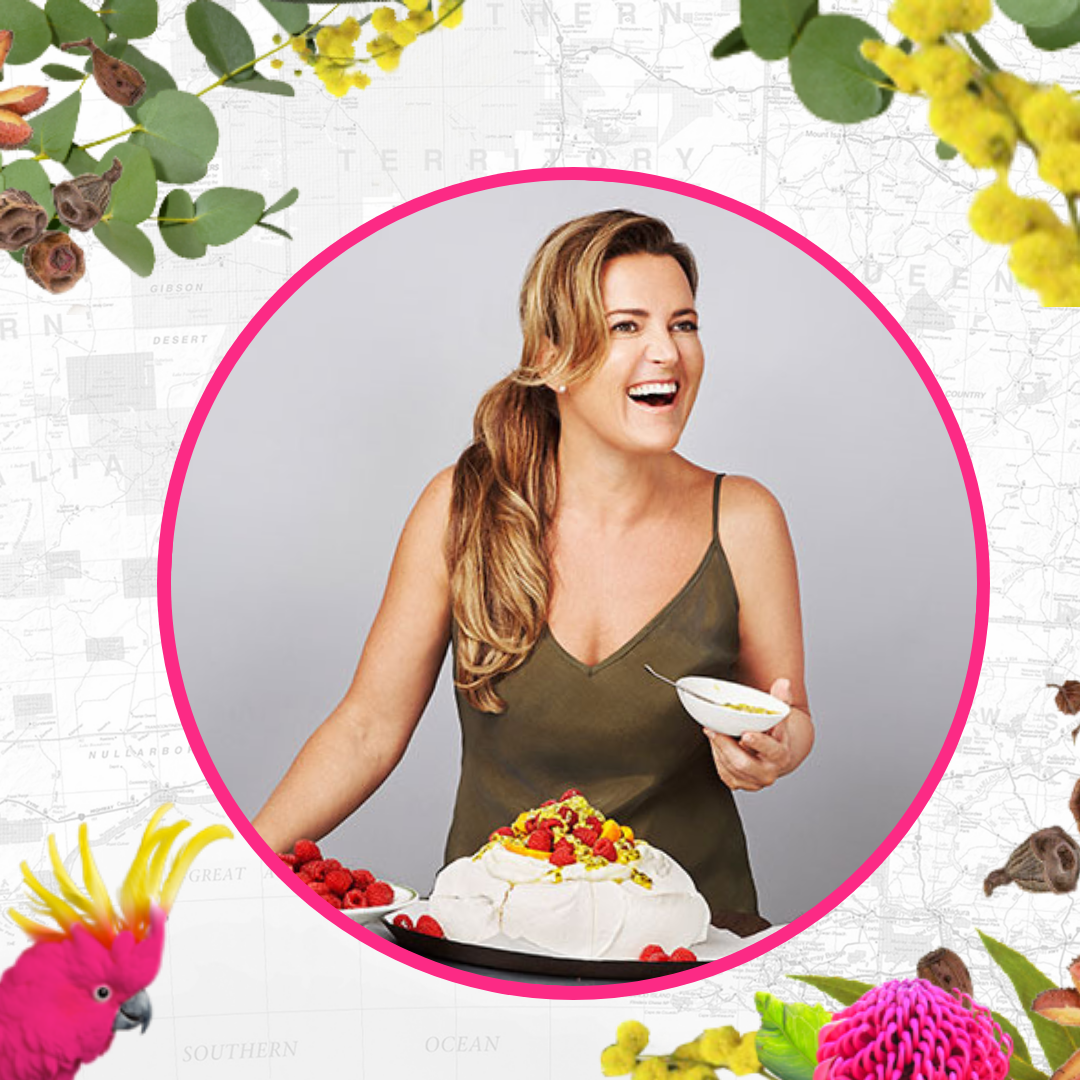 Donna Hay is Australia's favourite and most trusted home cook, and an international food-publishing phenomenon. Donna's 27 books have sold more than 6 million copies worldwide, been translated into 10 different languages, and her television cooking shows have brought her signature style to life for viewers in more than 14 countries.
Donna Hay is a household name. She is editor-in-chief of her own magazine (that's reached more than 730,000 readers) with a digital version that's been the number one of its kind in Australia. In addition, her food range is stocked in supermarkets nationally. She is also the working mum of two beautiful boys.
---
Clementine Ford is an Australian feminist writer, broadcaster and public speaker based in Melbourne. She has a regular column in Daily Life.
She is the bestselling author of the feminist manifesto Fight Like A Girl. Her most recent novel, Boys will be Boys, was published in 2018.
---
Having studied both journalism and academic writing at university, Lynette Noni completed a degree in human behaviour before venturing into the world of fiction. She is the author of the bestselling YA fantasy series, The Medoran Chroncles.
A regular panelist at national and local events, Lynette has featured at Sydney Writers' Festival, Emerging Writers' Festival (as part of the National Writers' Conference), Supanova Pop Culture Exhibition, GenreCon, the National Young Writers' Festival, Bellingen Readers and Writers Festival, Voices on the Coast, and the Australian National Speculative Fiction Convention.
Lynette's engaging author talks and writing workshops make her a sought after presenter for schools.
---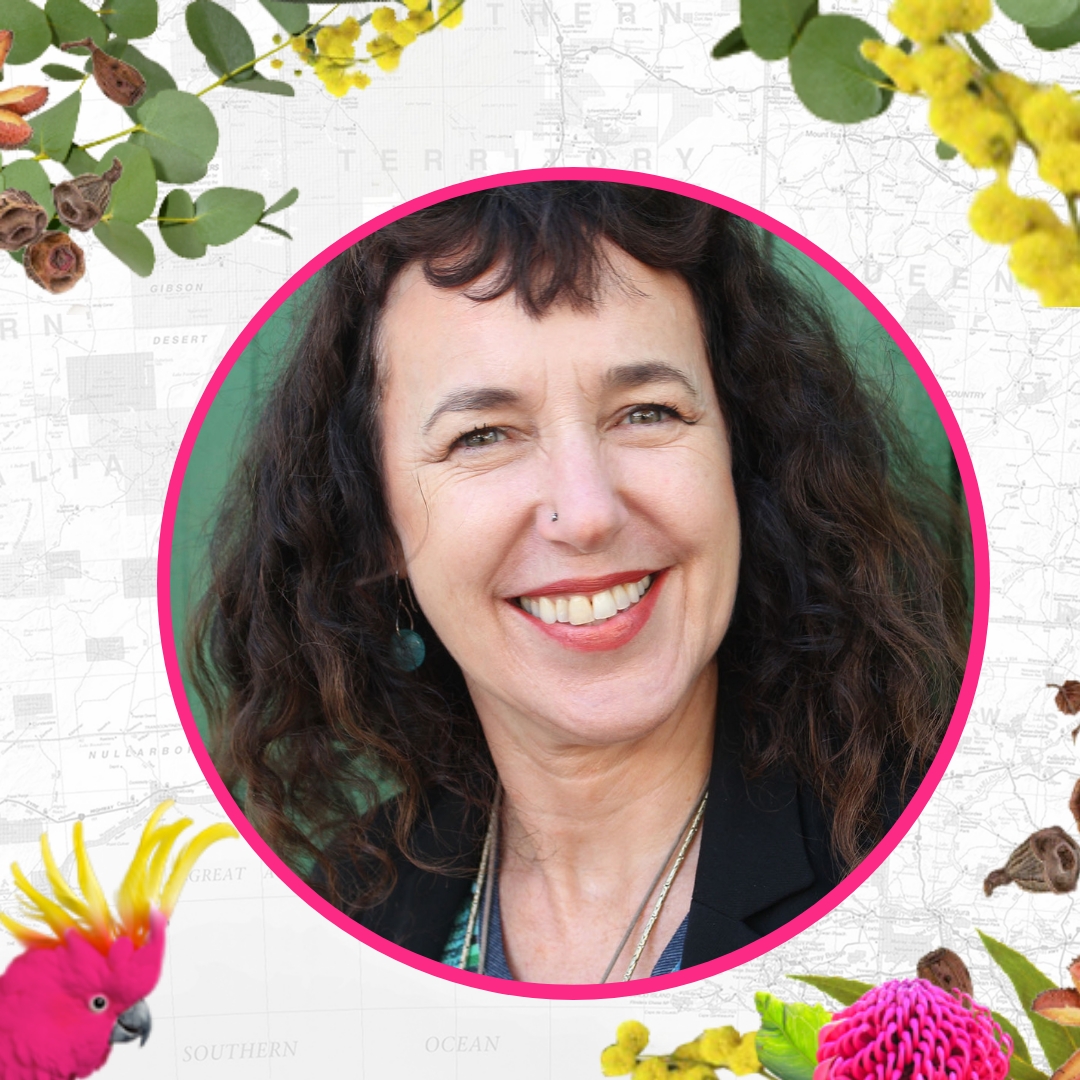 Isobelle Carmody is one of the world's most highly acclaimed authors of fantasy and young adult fiction. At fourteen, she began Obernewtyn, the first book in her much-loved Obernewtyn Chronicles, and has since written many works in this genre. Her novel The Gathering was joint winner of the 1993 Children's Literature Peace Prize and the 1994 CBCA Book of the Year Award, and Greylands was joint winner of the 1997 Aurealis Award for Excellence in Speculative Fiction (Young Adult category), and was named a White Raven at the 1998 Bologna Children's Book Fair.
Isobelle's work for younger readers includes her two series, The Legend of Little Fur, and The Kingdom of the Lost, the first book of which, The Red Wind, won the CBCA Book of the Year Award for Younger Readers in 2011. She has also written several picture books as well as collections of short stories for children, young adults and adults.
---
Tricia Stringer is a bestselling author of novels across three genres: women's fiction, historical saga and rural romance.
Her first book, Queen of the Road, won Romantic Book of the Year in Australia and she has been shortlisted for more awards. Tricia has spent many years in education as a teacher, a librarian and in middle management; with her husband she took on the first licensed Post Office in South Australia where they included a bookshop, and she now works as a full-time writer. Tricia travels Australia and sometimes overseas researching and drawing inspiration for her novels which always feature an authentic Australian voice.
Home is a place near the beach in rural South Australia.
---
Scott Pape is the founder of the Barefoot Investor, and author of the bestseller The Barefoot Investor: The Only Money Guide You'll Ever Need.
For well over a decade Scott has reached millions of Australians through his national weekend newspaper columns, appearances on TV and radio and his bestselling books. He teaches people from all walk of life how to become financially independent. In 2010 independent research firm CoreData found that: Scott Pape is considered the most knowledgeable regarding financial matters, topping the ratings in the areas of superannuation, investment, taxation, insurance and economics.
---
John Flanagan's bestselling Ranger's Apprentice adventure series originally comprised twenty short stories, which John wrote to encourage his twelve-year-old son, Michael, to enjoy reading. The series has come a long way since then.
Now sold to more than twenty countries, the series regularly appears on the New York Times Bestseller List and has been shortlisted in children's book awards in Australia and overseas. John, a former television and advertising writer, lives with his wife, Leonie, in the Sydney beachside suburb of Manly.
---
Shaun Tan grew up in the northern suburbs of Perth, Western Australia. In school he became known as the 'good drawer' which partly compensated for always being the shortest kid in every class. He graduated from the University of WA in 1995 with joint honours in Fine Arts and English Literature, and currently works as an artist and author in Melbourne.
Shaun began drawing and painting images for science fiction and horror stories in small-press magazines as a teenager, and has since become best known for illustrated books that deal with social, political and historical subjects through surreal, dream-like imagery. The Rabbits, The Red Tree, Tales from Outer Suburbia, Rules of Summer and the acclaimed wordless novel The Arrival have been widely translated and enjoyed by readers of all ages.
Shaun has also worked as a theatre designer, a concept artist for animated films including Pixar's WALL-E, and directed the Academy Award-winning short film The Lost Thing with Passion Pictures Australia. In 2011 he received the presitgious Astrid Lindgren Memorial Award, honouring his contribution to international children's literature.
---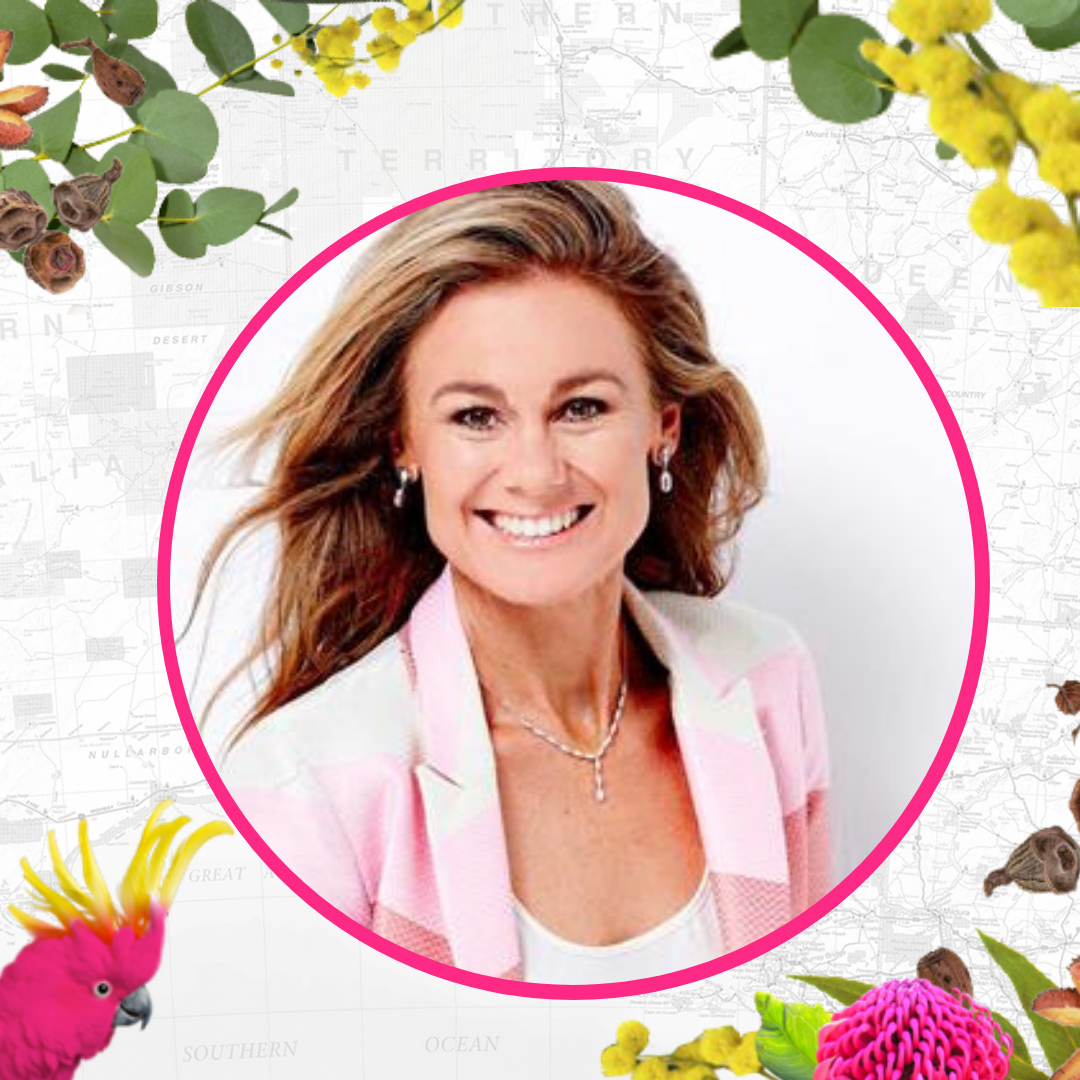 Dr Libby Weaver is one of Australasia's leading nutritional biochemists, a seven-time number one bestselling author and an international speaker.
With a natural ability to break down even the most complex of concepts into layman's terms, Dr Libby's health messages are globally relevant and her holistic approach and unique form of education is embraced throughout the world. She is a seven times bestseller with her books and has been featured in numerous media publications around the world.
Libby's latest book is The Beauty Guide.
---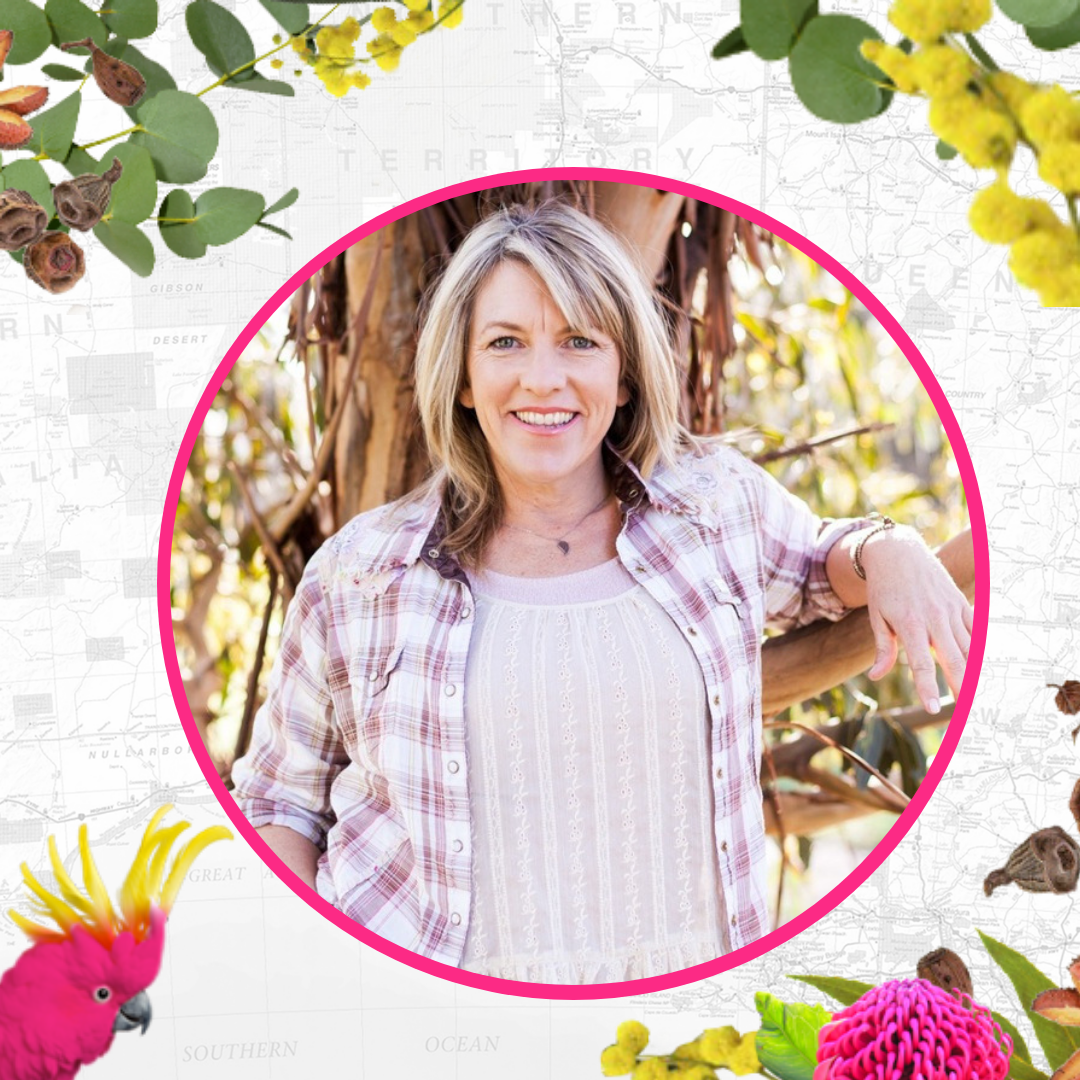 Tasmanian born Rachael Treasure gets as excited about dung beetle activity in the soil as she does by beautiful writing. By combining her love for the land and the written word, Rachael sparked a publishing boom in 2002 when her first novel Jillaroo woke the world up to contemporary women's stories beyond the city lights.
Rachael lives in Southern rural Tasmania and is a full time mother to two young humans and many eccentric animals including a budgie called Putty Plonkit. She has been dubbed an agricultural activist, farm feminist and literary pioneer and has worked as a rural journalist, radio broadcaster, truffle sniffer dog handler, professional wool classer, stock camp cook, drover, farm manager and working dog trainer.
Rachael's most recent book is Down the Dirt Roads.
---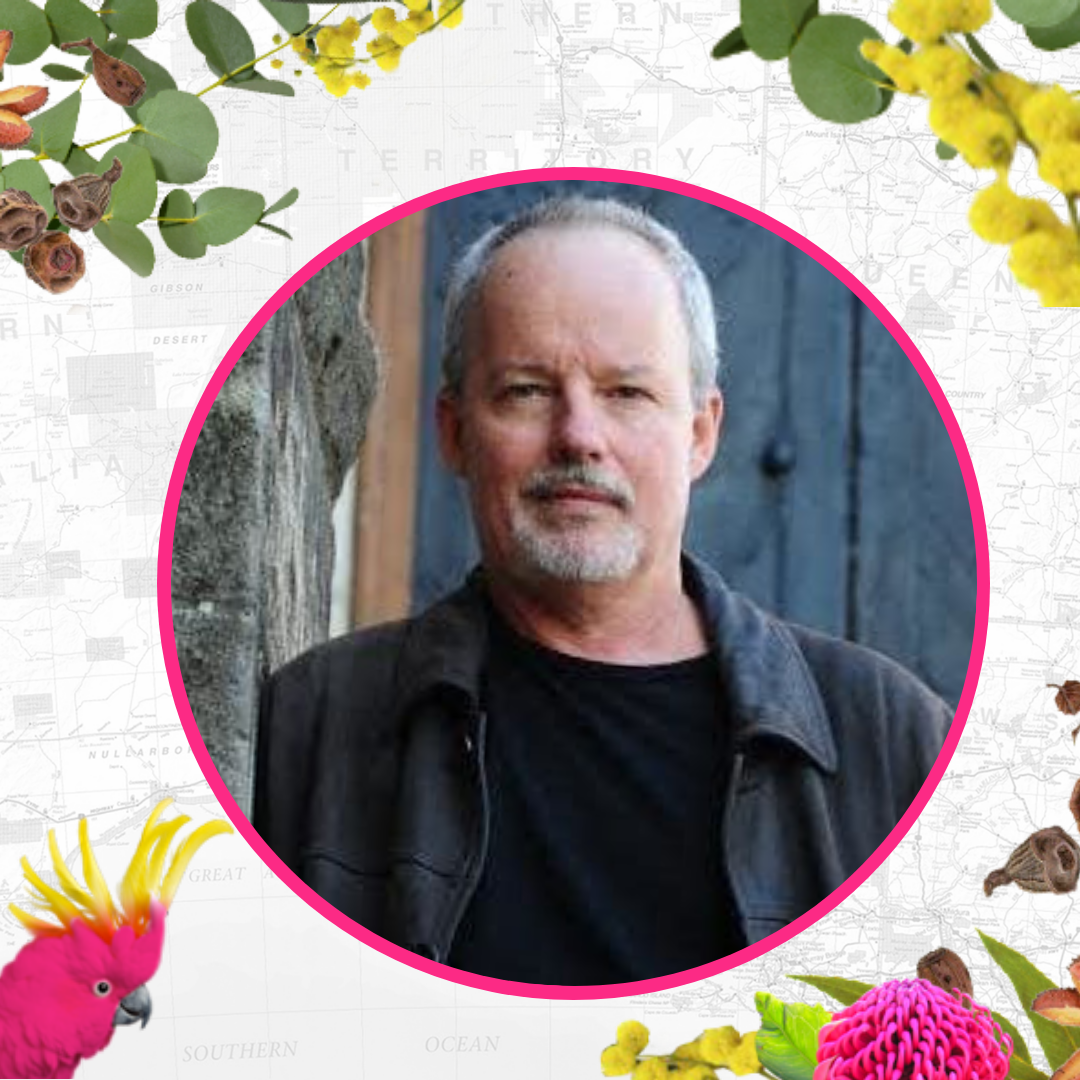 Michael Robotham grew up in small country towns that had more dogs than people and more flies than dogs. In 1993 he quit journalism to become a ghostwriter, collaborating with politicians, pop stars, psychologists, adventurers and showbusiness personalities to write their autobiographies. Twelve of these non-fiction titles were bestsellers with combined sales of more than 2 million copies.
His first novel The Suspect, a psychological thriller, was chosen by the world's largest consortium of book clubs as only the fifth International Book of the Month, making it the top recommendation to 28 million book club members in fifteen countries. It has been translated into twenty-two languages, including some he's barely heard of.
His latest novel is The Other Wife.
---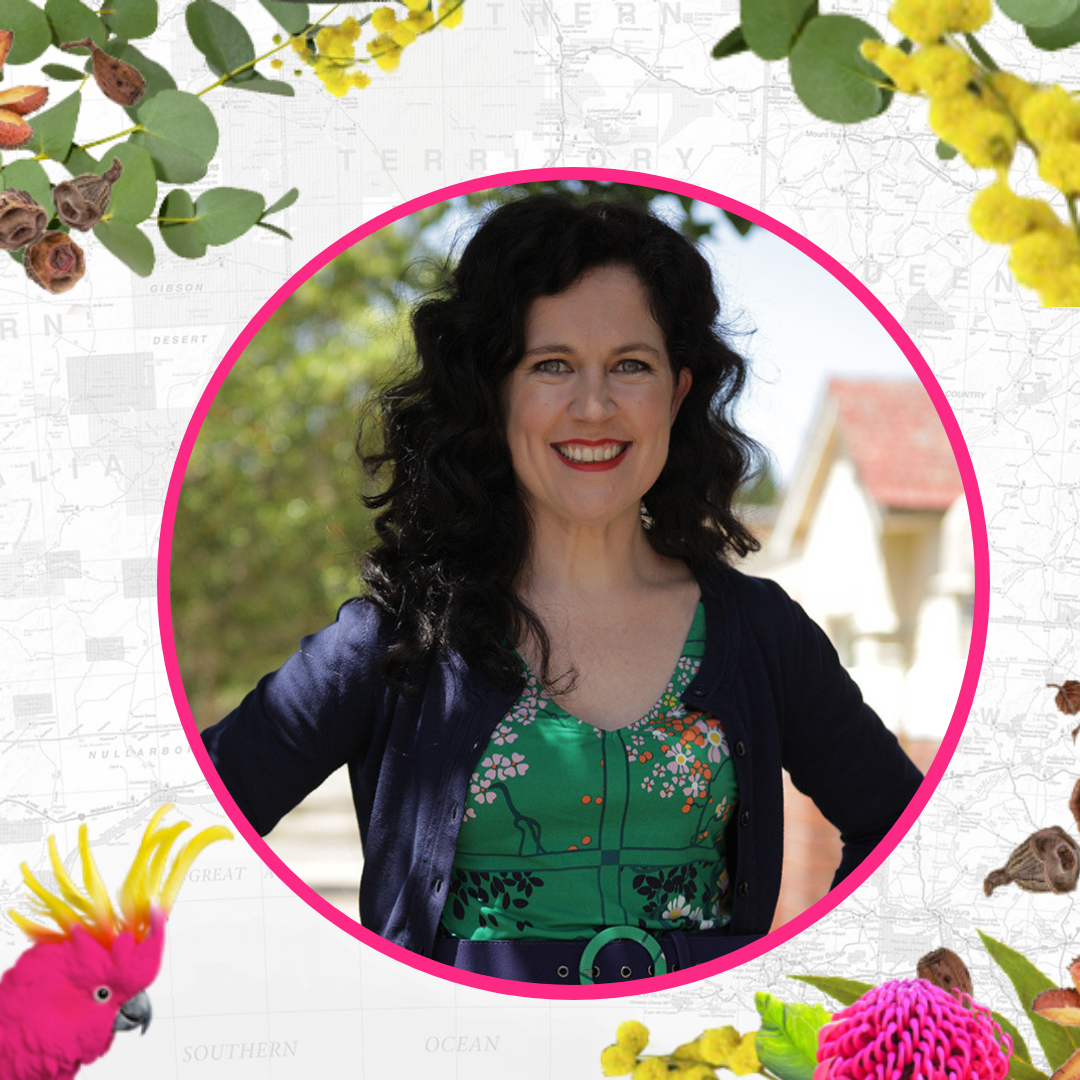 Annabel Crabb is one of Australia's most popular political commentators, a Walkley-awarded writer, and the host of Australia's first dedicated political cooking show, ABC TV's Kitchen Cabinet. She writes for ABC Online's The Drum and has worked extensively in TV and radio.
She is a columnist for the Sunday Age, Sun-Herald and Canberra's Sunday Times, and has worked as a political correspondent and sketchwriter for titles including The Advertiser, The Age and The Sydney Morning Herald, and as London correspondent for Fairfax's Sunday papers. Together with Leigh Sales, she hosts the popular podcast Chat 10 Looks 3.
Her latest book is Special Guest.
---
STAY TUNED TOMORROW WHEN WE WILL ANNOUNCED WINNERS #30 – #11

---
Don't miss our Australian Stories collection for more amazing Australian books by Australia's best authors. 
*Also New Zealand! In the spirit of being 100% factual, this poll should really be called Australia & New Zealand's Favourite Author. After all, we ship to New Zealand and love all our New Zealander customers and colleagues (Hi Jill!). We also reserve the right to shamelessly claim New Zealand's best authors as "Australian" for the purposes of this poll! (Sorry not sorry!)
About the Contributor
Sarah McDuling is Booktopia's Senior Content Producer and Editor of The Booktopian Blog. She has been in the bookselling game for almost a decade and a dedicated booklover since birth (potentially longer). At her happiest when reading a book, Sarah also enjoys talking/writing/tweeting about books. In her spare time, she often likes to buy a lot of books and take photographs of books. You can follow her on Twitter and Instragram @sarahmcduling
Follow Sarah: Twitter