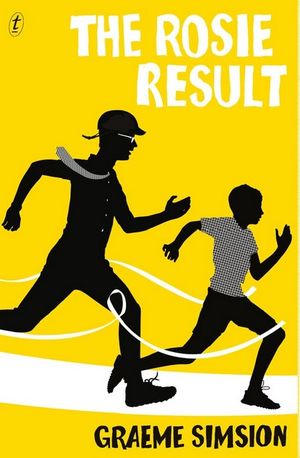 One of the biggest releases of 2019, Graeme Simsion's third and final Rosie book is hitting shelves very soon. Here are five essential things you need to know about The Rosie Result!
1. There's another chronological leap forward in the lives of Rosie and Don.
The Rosie Effect was concerned with Rosie's pregnancy with their first child after the couple relocates to New York. Now, more than a decade later, that first child – Hudson – is eleven years old and much more of a handful than either parent could have anticipated.
2. We're going back to Melbourne, Baby!

Readers will delight in seeing Don, Rosie, and young Hudson return to the familiar setting of Melbourne. Although it's not easy to uproot one's family and relocate, particularly with an eleven-year-old, you cannot but admire Don and Rosie's decision to make this happen – putting Rosie's career ambitions ahead of Don's. Plus, whether locally or intercontinentally, expect to see a host of your favourite characters from the series make an appearance in this final episode.
3. From Rosie Project to Hudson Project
Simison has been unafraid to take this novel beyond the confines of standard romance. The Rosie Result is much more a novel about familial love than it is about the romantic.You can still expect the feel-good moments and rom-com giggles of the Rosie Project and Rosie Effect but you're going to get something more here too.
A great deal of the action is centered around Hudson's difficulties at school and Don's one-of-a-kind approach to helping him out. Don will journey back to his childhood home in Shepperton to spend time with his aging father, re-evaluating their relationship and his father's choices in handling Don's atypical mind and difficulties fitting in as a child. Hudson is not only a brilliant mind but a wonderfully constructed and complex character in his own right. In this novel, he'll challenge both Don and Rosie in remarkable ways.
4. The "A" word
In The Rosie Result, Graeme Simsion charges the reader head-first into the social politics of Autism today, asking hard questions about the manner we approach the subject from the perspectives of parents, educators, spouses and autistic people. Of course a message of acceptance and celebrating difference prevails but how to best navigate this is a challenge to the reader. While heartily readable, light and uplifting, this book will leave you to ruminate over a particularly prickly question – is it best practice to give the "correct" labels to our differences, even in the very young, or do we condemn those at an incredibly vulnerable stage of life to forever be seen, and to see themselves, through the prism of disability?
5) Don accidentally embroils himself in a campus racism scandal and opens his own cocktail bar.
I'll leave that one with you. Happy reading!
The Rosie Result is out on February 5th 2019 from Text Publishing. Order your copy today.
---
THE ROSIE TRILOGY

---
---
BESTSELLERS OF THE WEEK

---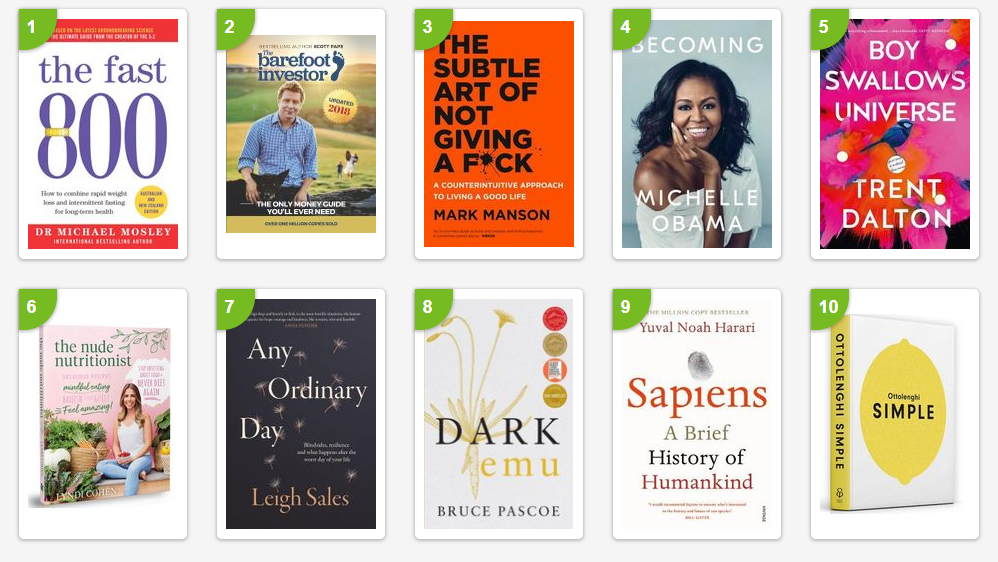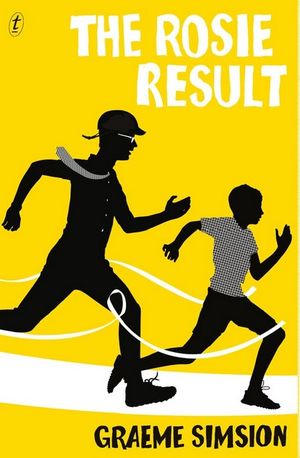 The Rosie Result
Rosie Trilogy : Book 3
I was standing on one leg shucking oysters when the problems began…
Don Tillman and Rosie Jarman are back in Australia after a decade in New York, and they're about to face their most important challenge.
Their son, Hudson, is struggling at school: he's socially awkward and not fitting in. Don's spent a lifetime trying to fit in—so who better to teach Hudson the skills he needs?
The Hudson Project will require the help of friends old and new, force Don to decide how much to guide Hudson and how much to let him be himself, and raise some significant questions about his own identity.
Meanwhile, there are multiple distractions to deal with: the Genetics Lecture Outrage, Rosie's troubles at work, estrangement from his best friend Gene…
And opening the world's best cocktail bar.
Hilarious and thought-provoking, with a brilliant cast of characters, The Rosie Result is the triumphant final instalment of the much-loved and internationally bestselling Rosie trilogy.
About the Contributor
Ben is Booktopia's dedicated fiction and children's book specialist. He spends his days painstakingly piecing together beautiful catalogue pages and gift guides for the website. At any opportunity, he loves to write warmly of the books that inspire him. If you want to talk books, find him tweeting at @itsbenhunter